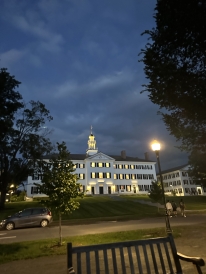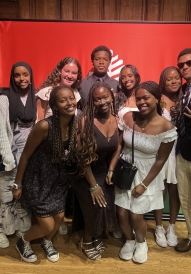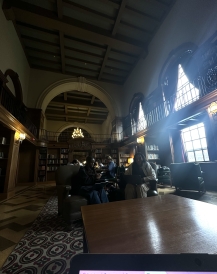 An Introduction: From GA to NH
Hello! My name is Arianna Dunkley and I'm a '27 from the Metro Atlanta area in Georgia (approximately 1000 miles away from Dartmouth). Throughout my life, I have adapted to warm weather from living in Jamaica, moving to South Florida, and ending up in north Georgia. I am unsure how I will brace myself for the colder temperatures of Hanover winters, but I am accepting puffer recommendations from anyone.
A few facts about me:
I love listening to music! My favorite artists are the Weeknd, Mac Miller, SZA, Frank Ocean, and more. 

My favorite spot on campus to do homework is the Tower Room in Baker library.

I am in love with the açai bowls from Collis.  
Though the past few weeks here have been hectic (my Google Calendar is exhausted), I've been having a wonderful time on campus. The community at Dartmouth has welcomed me with open arms since move-in day to now. In an effort to condense the lovely moments I have experienced, I will share my top 3 favorite moments on campus and the intriguing traditions that are embedded in the school's history.
First-year trips
First-year trips is a traditional outdoor orientation experience that places first-year students into small cohorts with different trip types. It is a 4 day adventure that allows students to bond with their tripees and learn how to adapt to a unique environment. I was placed on the Cabin Camping and Cooking trip with 8 other first-years and 2 trip leaders. My favorite part of the trip was making pancakes and burritos! I also loved dancing at Sklodj (Dartmouth's Skiway Lodge) and meeting new people.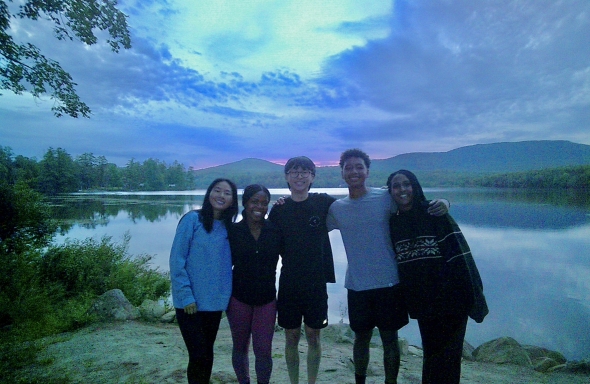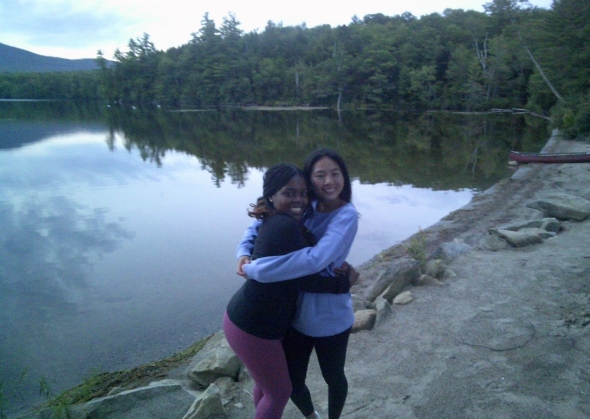 2. S'mores Night
Although this is not necessarily a tradition, orientation leaders held a S'mores night for first-year students to roast marshmallows and relax with friends after a long day of orientation programming. 
Twilight ceremony
The twilight ceremony marks the beginning of first-year students' journey at Dartmouth, as students walk from Collis to Bema with lit candles (not a safety hazard, I promise!). It is an initiation ritual that ends orientation programming and welcomes students to Dartmouth's community. 
I'm excited to share more of my Dartmouth adventures with you all as I navigate through the New England winters and walks across the Green!