« All Posts by this Blogger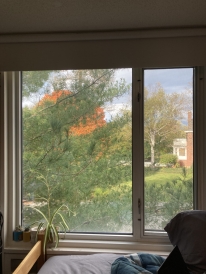 Taking care of yourself!
It is obvious that not everything about college is perfect. Not all days are happy days, and not all classes are nice classes. Of course, coming to Dartmouth has been one of the most rewarding things I've done. Yet I often find myself struggling. But, when I realised my mental health was being impacted in ways I could not handle by myself, I was given unconditional support by the school.
Wellness consultations can be accessed by all students, and counsellor appointments can be made online through DartHub – our student platform. Students may also find the support they need in the Mental Health Union's peer support program, where other students are trained to help and respond adequately to your mental health concerns. In addition, Dartmouth has a 24/7 call-in service for mental health related emergencies. 
Personally, therapy is something that has helped me immensely. But, instead of reaching out for support through the college, I have been seeing my therapist from home over Zoom every week. For me, it makes a huge difference to be able to explain my feelings and emotions in Portuguese. However, as I recently found out, there are not only Brazilian counsellors available through the college, but also of many other nationalities and fluent in many other languages. Thus – talking from the perspective of an international student – I know how big of a difference it makes to be able to seek help in the language you are the most comfortable with. 
Furthermore, if it turns out that you need more help than what therapy can get you, there are many more resources available at Dartmouth. Weekly, the Student Wellness Center offers Yoga sessions and wellness check-ins. If you find yourself in the need of medical assistance, there is also a team of psychiatrists that you can access through Dicks House – the campus' health centre, where students can see doctors, get vaccines, do blood tests, and get prescribed medicine. As all international students at Dartmouth are included in the Dartmouth General Health Insurance, most of the expenses related to mental health treatment are covered. My experience seeking medical help has been great so far, specially considering how easily accessible these services were.