« All Posts by this Blogger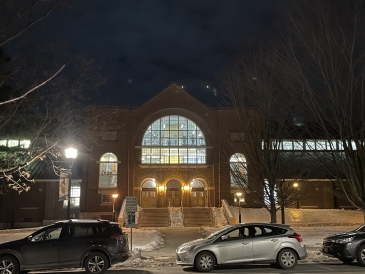 Physical Education at Dartmouth!
I know that, at least for me, the idea of Dartmouth requiring me to take Physical Education classes sounded very scary. I am not an outdoorsy person at all, and neither do I know what to do with all those scary gym tools. Normally, all students would be asked to complete at least three PE credits, but—due to Covid—some of these have been waived. The class graduating in 2024 is only required to take one, and us (the '25s) have to take two. 
Luckily, Dartmouth is very flexible in how they enforce this requirement. You do not necessarily have to go all the way to the skiway, nor you have to spend hours in the gym. One of my credits, for example, comes from my time as part of the Dartmouth Dance Ensemble (DDE). The other one, which inspired me to write this post, comes from a Vinyasa Yoga class I am taking this term! Isn't that incredible?
I was honestly concerned my schedule would be too packed this term: I was taking three courses, working three jobs, doing research, and still had to deal with all the social aspects of my life. I was scared yoga would end up becoming another weight for me to carry, but it actually turned out to be the opposite. The Tuesday and Thursday evenings I spend in the studio have become the highlight of my week. I had no experience with yoga, but that wasn't a problem. The instructor is super patient and kind, as well as understanding of the students' difficulties.
And you know what's even cooler? I get to do all of this with my best friends. Both my boyfriend, Luka, and my best friend, Julie, are in this class as well. And, funny enough, considering our major plans are so different from each other's, we had always joked about how we'd never take a class together. It's lovely to be able to share this space with them now!