« All Posts by this Blogger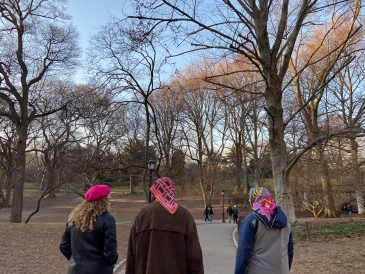 How 'in the middle of nowhere' is Dartmouth?
Hello all!
Once again, I'm Antônio, and I'm a Brazilian student of the class of 2025. 
Something we probably all wondered about in the process of choosing the perfect college was its location. And, honestly, as a big-city guy, it felt weird first arriving at Dartmouth. Our campus is quite isolated if compared to other ones around New England. Hanover is a city of less than ten thousand people, meaning there is truly not much to "city" to see. However, what I did not expect of Dartmouth was for it to be this well-connected with the 'outside world.'
First off, it is not truly fair to say "there is nothing around campus." Not only is Hanover located in the cinematic Upper Valley — with many opportunities to get outdoors, especially through the Dartmouth Outing Club — it is also surrounded by the coolest places! My favourite example, personally, is the Montshire Museum of Science. It is this super cute, educational museum in Norwich, Vermont, about half an hour walk from the Green. 
Crossing that same bridge to Vermont, I also enjoy doing quick thrift shop trips to West Lebanon, where there are many options to replenish my wardrobe. The views are indescribable! 
Moreover, from Dartmouth, it is extremely easy to get to either Boston, New York City, or even Montreal. The Dartmouth Coach, our own bus company, can take you to the Boston South Station in about three hours. And, in less than twice that time, you can get to the Big Apple!
This weekend, my boyfriend and I will be embarking to Boston for a concert. It is something we do almost every term — there is always this one super cool artist performing somewhere in New England, and it is never a challenge to get there. 
Coming from Brazil, it was a big shift to be able to see my favourite artists live, so I take every opportunity I get. Thus, although Dartmouth can seem to be isolated, I never felt so close to the world than I do here!