« All Posts by this Blogger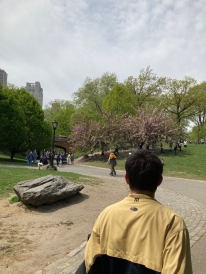 A day trip with Allen House!
Last month, I was surprised to open my email inbox and find out that Allen House was taking its house members for a weekend trip in New York City. It felt like a crazy opportunity: although NYC is just about six hours away by bus, it can sometimes be hard to plan a trip by yourself. All the times I've been to the Big Apple, I was with friends who helped me prepare and find places to stay, eat and do fun things. Now, it was no different, but it was the school that was taking us! It was truly an incredible trip!
As I explained in my 'Survival Guide to First-Year Housing', published last year, Dartmouth has a Hogwarts-like system. It means that all enrolled students — both undergraduate and graduate — are assigned to one of the six houses: Allen, East Wheelock, North Park, School, West, and South. There is no selection hat, however! All you get is an email from your house prof, the faculty member responsible for your cluster. I am very lucky to be an Allen House member, where Prof. McCabe is the House professor. I've been meaning to take one of her classes forever now, either in the Education program or the Sociology department. But, so far, sharing these spaces with her has been incredible!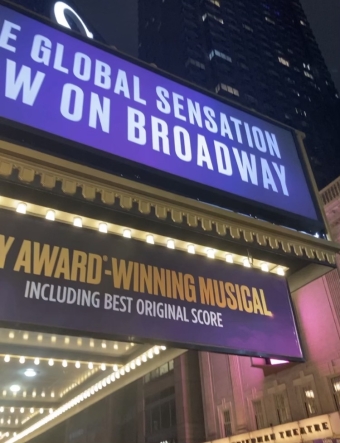 I was scared that once I became an upperclassman, I would lose touch with my house. It is common that, once you move out of your freshman dorm, you branch out to new friend circles, especially as you get more familiar with clubs, extracurriculars, and the Greek system. Happily, this 24h trip was a chance to reconnect with people I haven't talked to since last year, as well as to explore the city through a whole different angle. 
During the trip, we got to go to the Museum of Modern Art, Broadway, and grab dinner at a super fancy restaurant in Manhattan. All paid by Allen House! I don't think I could be more grateful for Dartmouth's housing system, honestly!