« All Posts by this Blogger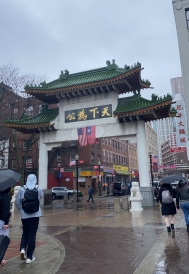 Weekend Destinations: Boston & Foco Late Night!
This weekend my friend and I took a spontaneous day-trip to Boston! We boarded the Dartmouth Coach at 8:40am on Saturday morning and had a great time exploring the city until 9:30pm when we boarded the Coach to arrive back on campus at midnight. On our way to our dorms, we stopped by Foco late night (stay tuned to learn what this is!) for some much needed snacks. Let me slow down though, and give you a better run-down of the eventful day. 
After a two and a half hour bus ride of mostly sleeping (the ride was comfyy), my friend and I arrived at Boston South Station just in time for brunch. Just a short walk away, we found one of the best spots according to our preliminary research called Cafe Bonjour. Sure enough, the popular spot was packed so we decided to walk around the neighboring Chinatown as we waited to be seated. The delicious food didn't disappoint and we soon made our way back out into Downtown and the Boston Common Garden.
After some time out in the cold we decided to hop onto the MBTA subway. Figuring out Boston's public transportation system was an interesting adventure on its own and it may or may not have taken us 7 minutes to realize we were going inbound instead of outbound once. Our next destination was Prudential Center where we did some shopping and browsing—a little people-watching too since it was nice to see so many people buzzing around. As both my friend and I come from more metropolitan areas, it was a familiar change from the small-town vibe of Hanover that we're now becoming accustomed to. 
After exhausting the indoor mall, we walked along the streets of the surrounding Bay Village and were pleasantly surprised with a sprinkling of snow in the afternoon. We stopped for a coffee pick-me-up which gave us time to scope out the dinner options in North End, Boston's little Italy. If you plan a trip, I highly recommend setting reservations in advance because so many restaurants were already booked for the night. We rode the subway again, then looked around a bookstore before getting dinner at Antico Forno where I had the best pesto pizza I've ever had!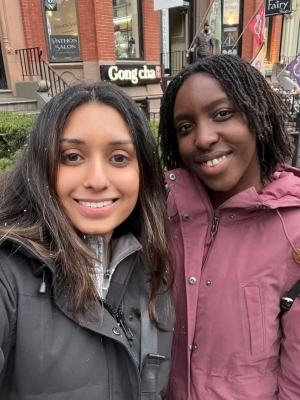 Before we knew it, the day was over and we were on the Coach heading back to campus. We made up for the missing popcorn during the movie we watched by heading to Foco late night as soon as we touched down. For the first time this school year, because of the Dartmouth Student Government, Dartmouth Dining Services has returned late night dining at Foco (Class of 1953 Commons Dining Hall) from 9:30pm to 1:30am every day. We reunited with some friends as I ate my favorite snack combo: zucchini fries and Welch's (the best kind!) fruit snacks. All in all, it was a pretty successful day!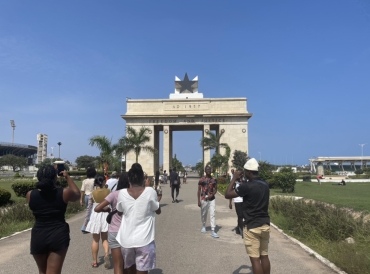 My study abroad last fall was honestly one of my most formative academic and personal experiences since I started at Dartmouth.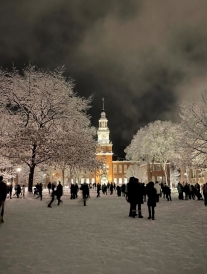 Dartmouth campus officially resembles a winter wonderland. Here are some of its defining characteristics.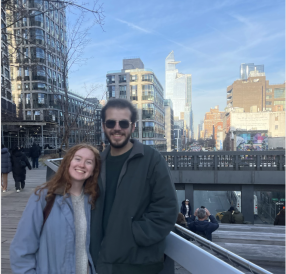 I interviewed my friend, Catherine, who went to high school in downtown Manhattan on her transition to school here at rural Dartmouth.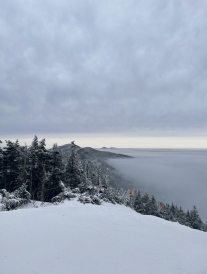 No matter your experience or budget, I'm sure you can make skiing a fun part of your winter Dartmouth experience if you would like. So how easy is it to ski at Dartmouth? I couldn't imagine it being easier! 

This weekend, I explored a local venue full of fun in White River Junction!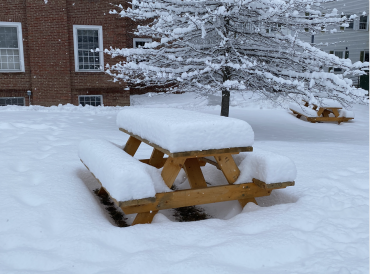 I am writing this blog post as I finish up my first week of the winter term.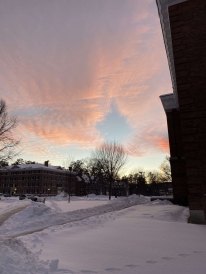 One of the many considerations for me when looking at colleges, was the availability of research—something which Dartmouth is great for! Read on to hear more!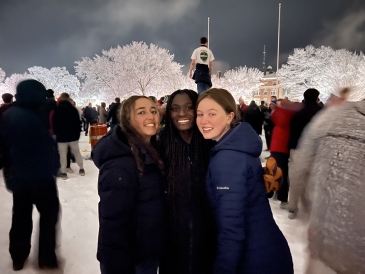 The first snowfall turns the Green into a war zone. Here's why I love this tradition!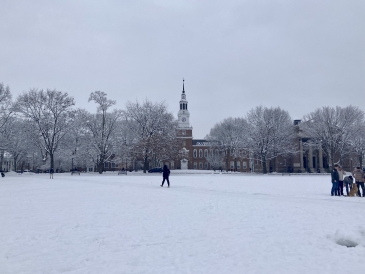 Plot twist: I didn't want to go to a school with cold weather. Here's how I've been pleasantly surprised by Dartmouth's winter so far!