« All Posts by this Blogger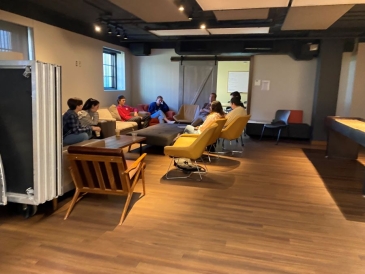 Parlez-vous Français? Learning a Language at Dartmouth
Like many high schoolers, I took a language class for four years. In school, I learned Latin and at home, I had exposure to French from my parents. I wanted to explore the French language and culture more. So, for fall term I decided to take French 11, an intensive accelerated course that covers French 1 and 2 in one term and offers an exciting and fast-paced atmosphere. I can definitely say that this language-learning experience was completely different from the usual high school experience. For starters, my class was composed of only 8 students! This was a great learning environment because the small nature of our class allowed us all to have more speaking time in class when we would do partner activities and perform creative skits. 
It felt like the amount of time we spent interacting with and in the language was 50x (slight exaggeration) more than what I had been used to in high school. We met 3 times a week for class at 8:50 am on Monday, Wednesday, and Friday, on Thursdays for an X-hour (class for extra review), and for drill sessions before each regular class where we practiced speaking the language with an emphasis on understanding grammar rules. Not only did my class bond because of the small nature of our class, but because of the collective struggle of waking up early for our 7:45 am drill (my earliest class!) and from always grabbing breakfast together afterward. We all became pretty close as we supported each other through the journey, which was challenging due to the fast pace and intense workload. 
Throughout the term, many other opportunities for exposure and practice popped up in the form of cultural informational talks and weekly discussion socials. These were called French Tables (held during lunch) and Cafés (held in the afternoon with tea, coffee, and cookies!). At one Café I attended, we sat outside on the Green and had a great time just casually talking about things like our Halloween costume plans. Some events would be recommended for certain class levels but it was usually a nice mixture of several levels and hearing my more experienced peers speak was really inspiring. These sessions helped push me outside of my comfort zone, especially one Café centered around historical French trivia where—thankfully I can laugh about it now—I turned out to be the only French 11 student among mostly all French 3's (yeah…). What might sound even crazier, is that I can't wait to attend more of these events in the terms to come!
The course definitely fulfilled my goal to learn more about not only French culture but also about francophone culture through our exploration of different francophone countries and their connection with cultural aspects like food and fashion as well as through our final projects where we each picked a francophone country and a topic of our choosing to present about in French. Speaking of projects, I remember one day our professor assigned us the best assignment ever: a scavenger hunt! It was exhilarating and hilariously frustrating as I ran around campus and through Hanover town just next to campus. After taking pictures with each item/place on the list, I was able to show my understanding of French prepositions by constructing sentences in French regarding their location. As I sat at a table eating a tart pastry from one of the café's on the list, I couldn't help but internally scream, wow this is really homework, this is really my life right now!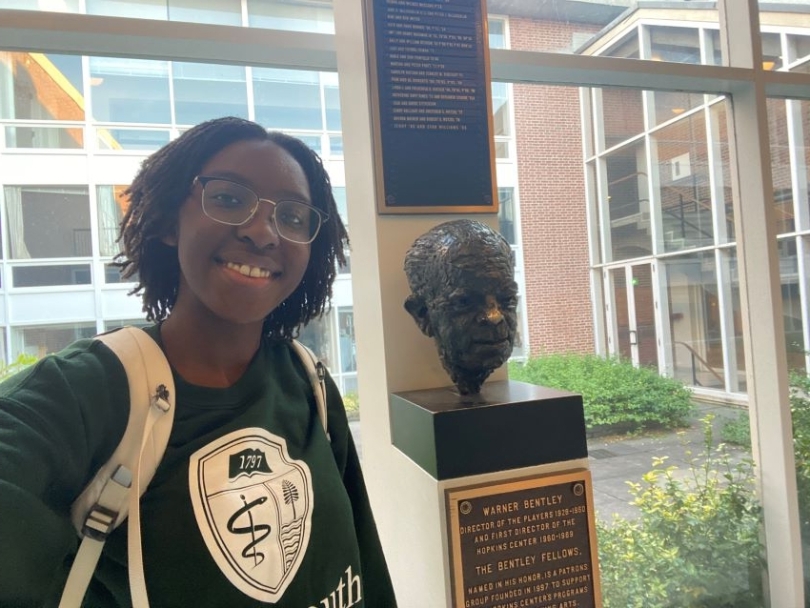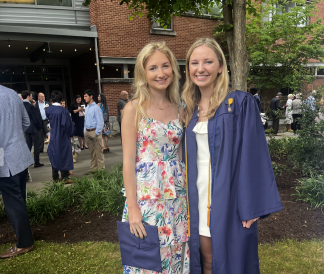 This weekend, my younger sister graduated from high school, which made me reflect on new beginnings in college.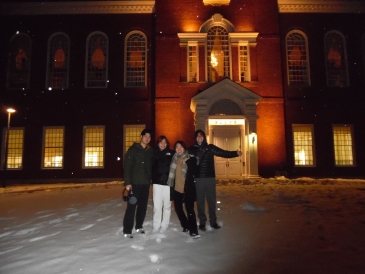 Now, as I'm wrapping up the last days of my freshman year in college (UNBELIEVABLE), I want to share some things that I learned throughout my first year here as well.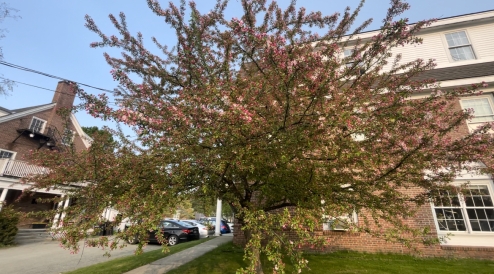 As you start to imagine your life at Dartmouth as an incoming first-year, here's my (disorganized) thoughts on the first year as it wraps up.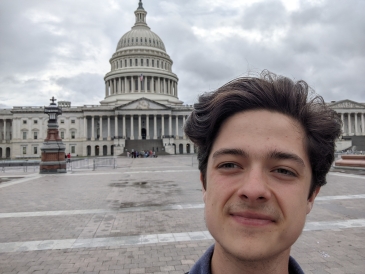 I'm officially halfway through my time at Dartmouth, and it's been a wonderful journey. Here are some reflections and thoughts about my future!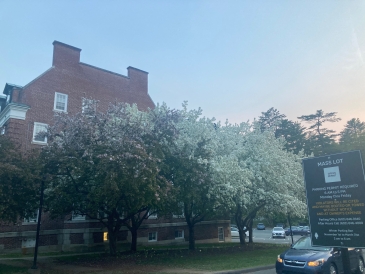 Spending summer on campus as a Sophomore is a Dartmouth tradition. However, I won't be here for it. Come check why!
Antônio Jorge Medeiros Batista Silva
2025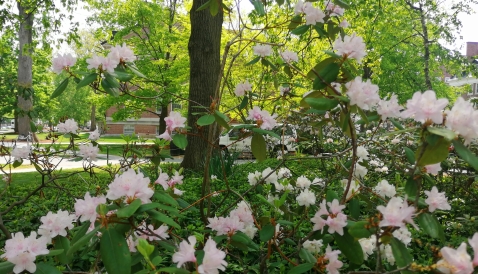 It is crazy to think that I am halfway through my Dartmouth journey. To celebrate, here are a few of my favorite moments related to academics.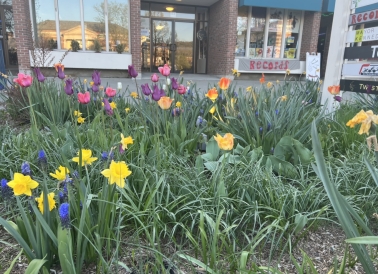 There is no "the" thing you should be stressing over doing between your first-year and sophomore years. It's about what you need and what will bring you fulfillment.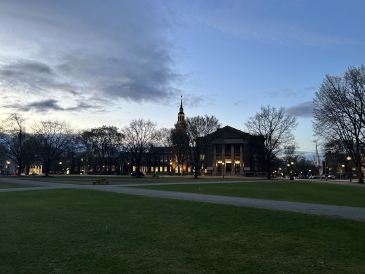 Despite the vast ocean that separates me and my dream school, I applied to Dartmouth College as an international student from Bangkok, Thailand in the early decision round. This wasn't just a leap of faith, I assure you.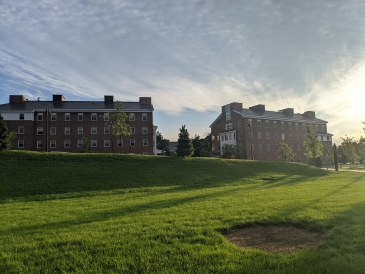 Dartmouth funding extends well beyond its generous financial aid scholarships. Come learn about the funding I'm pursuing!