« All Posts by this Blogger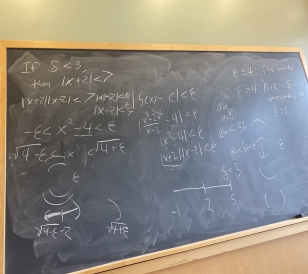 Math Resources and Applications in Research
For some of you, the picture above, taken from one of my lectures and filled with calculus equations, may have made you cringe or peer closer to your screen in intriguement. This term, I have been taking a calculus class called Math 3, which is a prerequisite for certain classes like Chemistry and required for majors like Engineering. Math 3 is the first calculus class in a required sequence of Math 3, 8, and 13. There is also an accelerated class called Math 11 which is the combination of the first two classes. 
While I appreciate calculus for its helpful application in solving real-life problems, it has definitely challenged me and made me think more critically about the purpose of various equations and their theoretical and practical meanings than I ever have before. In high school, it was common to just solve equations for the answer and rely on calculators when we're now expected to also write multiple sentences of proofs or step-by-step justifications in a calculator-less setting.
I recently had an illuminating discussion with Associate Professor of Engineering Douglas Van Critters, who is also the principal investigator of the Dartmouth Biomedical Engineering Center for Orthopaedics. He explained how calculus and its interdisciplinary connection with chemistry (i.e kinetics of chemical reactions) and physics (i.e derivative of velocity) has been utilized in his ongoing research of the "Performance of Joint Prosthesis Materials." His lab has been performing tests on different polymeric and metallic implant materials to help discover the most beneficial materials with the highest survivability rate. His project is amazing because the discovery of beneficial prosthetic materials can help so many patients in need of joint implants regain the ability to complete activities of daily living (ADL).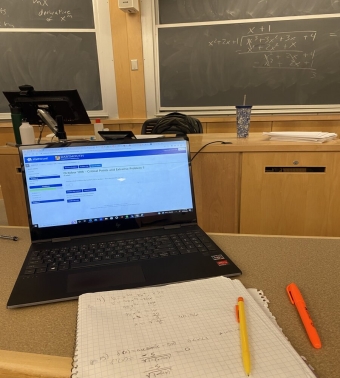 Learning effective ways to study for my calculus class and to truly absorb the complicated concepts has been a continuous process. Especially with my first of two calculus midterms already under my belt, I think it's a good time to review the numerous resources I have been grateful to find and that I plan to utilize more:
 Because of its introductory level, my class size has been much bigger than most classes at Dartmouth (my French class, on the other hand, has just 8 people). Yet even with so many students, the Math 3 teachers have been kind enough to hold many office hours throughout the week.
Teaching Assistants (TAs) hold drop-in tutorials 3 times a week where anyone can feel free to come by to work on course material and get help as needed. It is a good place to work out homework problems around classmates, with on-site support. 
There is a program called Dartmouth Emerging Engineers (DEE) which meets in the Computer Science Building and has TAs to support learning in Calculus, Physics, CS, Engineering and Chemistry. 
The Academic Skills Center offers group tutoring led by undergraduate students who performed well in past versions of the course 3 times a week.
I am so glad that these resources exist because I have found them very helpful and many people utilize them so it's nice to know that they're in the same boat and you won't be alone in your struggles.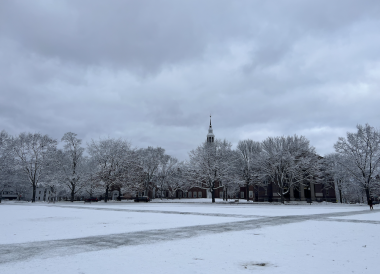 Congratulations to the newest members of the Class of 2027! Unlike our now '27s, I was still applying and interviewing for colleges this time last year. Here is how I managed my regular decision process!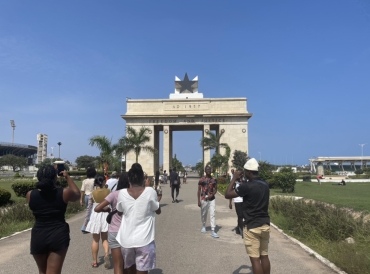 My study abroad last fall was honestly one of my most formative academic and personal experiences since I started at Dartmouth.

Before coming to college, I was afraid of not finding an academic mentor during my undergraduate studies. However, I have found that Dartmouth's community of professors to be absolutely astonishing and I could not be more grateful.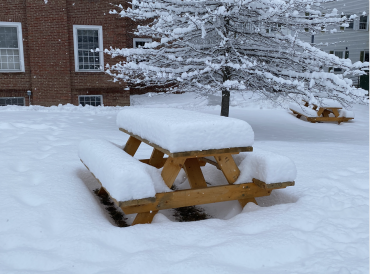 I am writing this blog post as I finish up my first week of the winter term.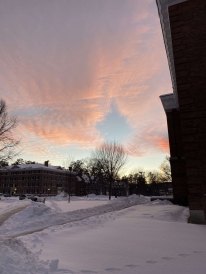 One of the many considerations for me when looking at colleges, was the availability of research—something which Dartmouth is great for! Read on to hear more!

Where I'm at on my pre-health journey and how I've taken advantage of what Dartmouth has to offer.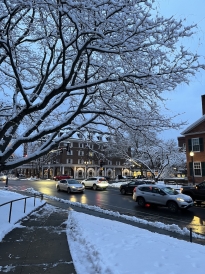 My internship at the Thayer School of Engineering!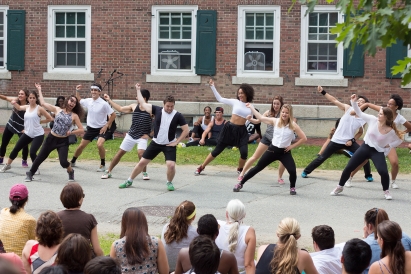 Curious about what it's like to run a club at Dartmouth? In this post, I write about my experience as the coordinator for Arabic Club.

Brandon Mioduszewski
2025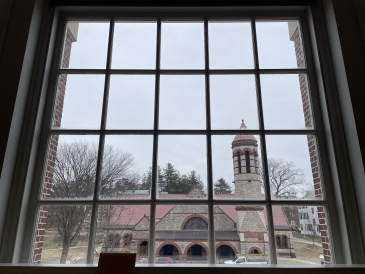 ¡Hola blog! Mi nombre es Paulina y soy de Nicaragua. Al estar embarcado en mi segundo año, he estado reflexionando acerca de todas las razones por la cual yo decidí aplicar y asistir a Dartmouth.