« All Posts by this Blogger
My fall term in pictures: Because every picture has a story to tell.
I believe that a picture is worth a thousand words, and so I'm going to let my fall term pictures do most of the talking.
No. 1

My first Breakfast at Dartmouth

This is a picture of the first breakfast I had at Dartmouth. It is hilarious how I can only name two foods in this picture: The Banana and the cup of coffee. 

No. 2

A movie with friends

This is a picture of me and my friends (From left to right: Me, Ivy, Bilan, Tanaka, Ian) that was taken during orientation week. It was taken at the Nugget Theatre, where I finished a whole two-hour movie for the first time without falling asleep. We watched a Marvel movie called Shang-Chi.

If you are the kind of person who loves reading modern novels and comic books, but hates reading the old and boring books/novels in your high school library, then you surely are going to love Dartmouth's library. I took this picture at Baker-Berry library during orientation week, and for your own information, Dartmouth has hundreds and thousands of comic books that you can borrow for a whole year and at no cost.

No. 4

A Free Live Concert

This is definitely one of the most awesome things that they never tell you when you are applying to Dartmouth. Dartmouth's programming board organizes free, live concerts only for Dartmouth students, and these feature a range of famous artists. This Fall term's Fallapalooza concert featured both, Tems, a very talented Nigerian artist, and Social House, a well renowned American musical duo from Pittsburgh, Pennsylvania.  

(Photo Credits: Daniel Xu)

No. 5

My first football game

This is a picture that I took at my first football game. I still didn't get the whole concept of the game. One thing I remember is that the Dartmouth football team played against Sacred Heart, and they did not show any mercy as they won 41-3.

Dartmouth Night starts the college's traditional "Homecoming" weekend with an evening of speeches, a parade, and a bonfire. Freshmen circle around the fire for a set number of times in concordance with their class year.

Through Dartmouth's Office of Visa and Immigration Services, international students (with me included) were offered free rides to Concord to apply for Social Security Numbers. 

This was the first puzzle that I got correct this fall term, and as you can see, it was a week 4 challenge, implying that I failed to complete three challenges before this one. Tragic, right?  (P.S You can actually try to solve this one just for fun)
A short review of my beautiful dorm with fire amenities and other freshmen houses!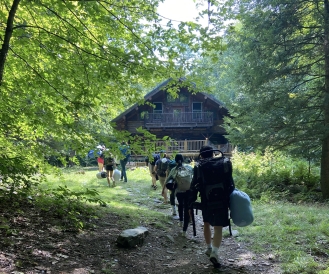 "What even is a First-Year Trip?" Leading up to my trek into the wilderness, I did not expect to be immersed in campus culture and community nearly as much as I was. This is my First-Year Trips experience with D751: Cabin Camping and Performing Arts!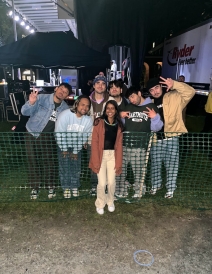 A comprehensive list of what a weekend at Dartmouth may look like!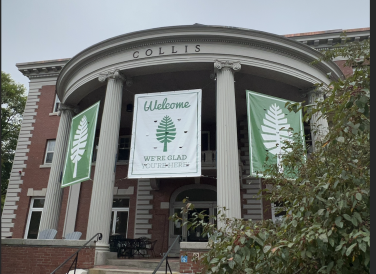 In honor of my first month at Dartmouth, I want to provide excerpts from my journal, hopefully lending a condensed understanding of how I am settling into Dartmouth.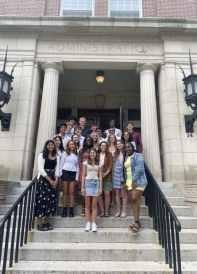 Welcome to the woods! Dartmouth prides itself on how early community is established. But how well does it translate during orientation Week?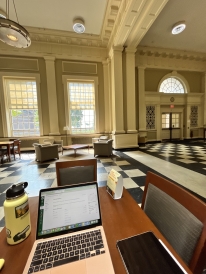 As I am entering week 3 of my first term at Dartmouth, let's take a look at the three classes I am taking this fall.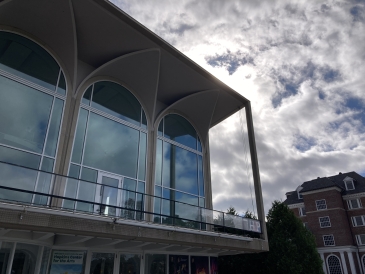 The Hopkins Center, also known as the Hop, has some great chances for watching and listening to the arts! I had my first experience with the Hop during my first week of classes.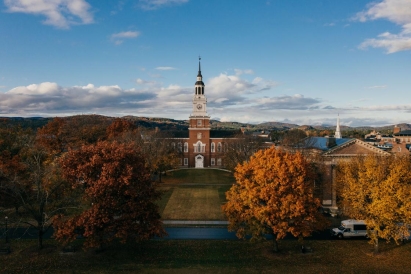 Curious about what a humanities-oriented sophomore's course load may look like? Here's mine!

Brandon Mioduszewski
2025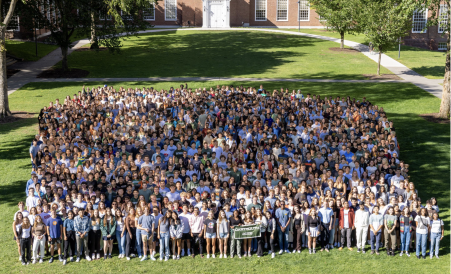 This year, I chose to be an orientation leader for all freshmen and transfer students.