« All Posts by this Blogger
My fall term in pictures: Because every picture has a story to tell.
I believe that a picture is worth a thousand words, and so I'm going to let my fall term pictures do most of the talking.
No. 1

My first Breakfast at Dartmouth

This is a picture of the first breakfast I had at Dartmouth. It is hilarious how I can only name two foods in this picture: The Banana and the cup of coffee. 

No. 2

A movie with friends

This is a picture of me and my friends (From left to right: Me, Ivy, Bilan, Tanaka, Ian) that was taken during orientation week. It was taken at the Nugget Theatre, where I finished a whole two-hour movie for the first time without falling asleep. We watched a Marvel movie called Shang-Chi.

If you are the kind of person who loves reading modern novels and comic books, but hates reading the old and boring books/novels in your high school library, then you surely are going to love Dartmouth's library. I took this picture at Baker-Berry library during orientation week, and for your own information, Dartmouth has hundreds and thousands of comic books that you can borrow for a whole year and at no cost.

No. 4

A Free Live Concert

This is definitely one of the most awesome things that they never tell you when you are applying to Dartmouth. Dartmouth's programming board organizes free, live concerts only for Dartmouth students, and these feature a range of famous artists. This Fall term's Fallapalooza concert featured both, Tems, a very talented Nigerian artist, and Social House, a well renowned American musical duo from Pittsburgh, Pennsylvania.  

(Photo Credits: Daniel Xu)

No. 5

My first football game

This is a picture that I took at my first football game. I still didn't get the whole concept of the game. One thing I remember is that the Dartmouth football team played against Sacred Heart, and they did not show any mercy as they won 41-3.

Dartmouth Night starts the college's traditional "Homecoming" weekend with an evening of speeches, a parade, and a bonfire. Freshmen circle around the fire for a set number of times in concordance with their class year.

Through Dartmouth's Office of Visa and Immigration Services, international students (with me included) were offered free rides to Concord to apply for Social Security Numbers. 

This was the first puzzle that I got correct this fall term, and as you can see, it was a week 4 challenge, implying that I failed to complete three challenges before this one. Tragic, right?  (P.S You can actually try to solve this one just for fun)
Take a walk from Foco to "The Stacks" in Baker-Berry Library in finals week!

Nathan Hammerschmitt Le Gal
2027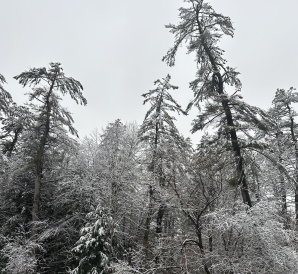 In this post, I provide some perspective on Dartmouth's unique winter break.

Brandon Mioduszewski
2025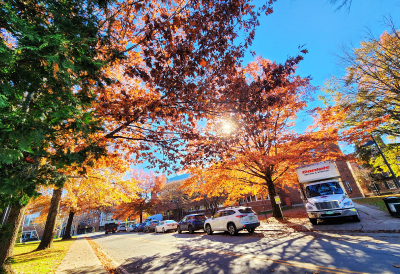 As my first fall comes to an end, I wanted to take the time to reflect on my journey during my first term at Dartmouth.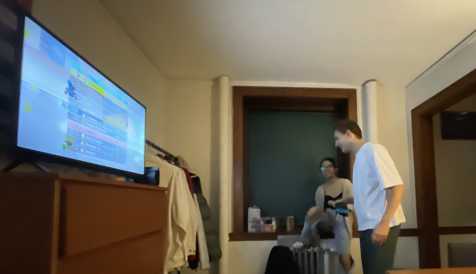 My routine has changed so much since freshman year. One thing has done all the difference: wanna know what?
Antônio Jorge Medeiros Batista Silva
2025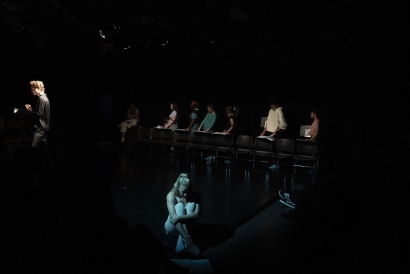 To celebrate my last blog post of the term, I'd like to take a look back at all of the exciting stuff I've let slip through the cracks!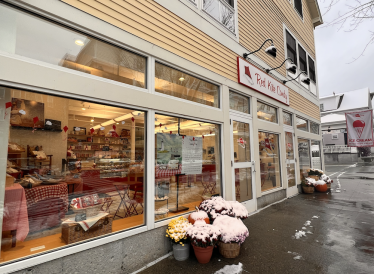 I stumbled upon a hidden gem that defies the conventional definition of a café—Red Kite Candy Store. Despite not serving coffee, Red Kite has carved its place in my "Exploring Cafés in Hanover" series for its unique charm and inviting atmosphere.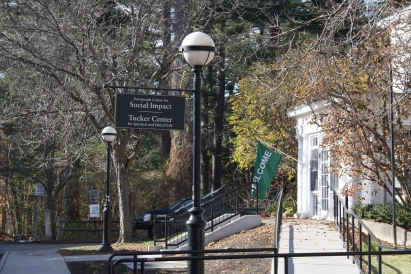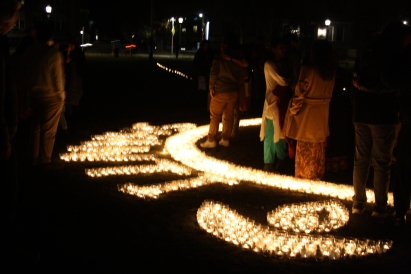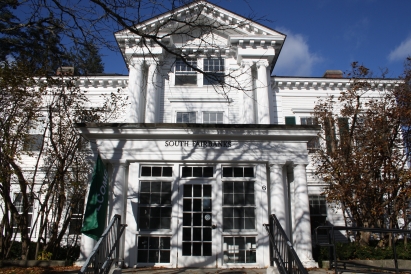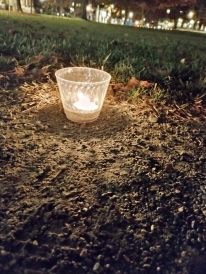 Learn about my continued experiences with interfaith dialogue at Dartmouth and how it is impacting me!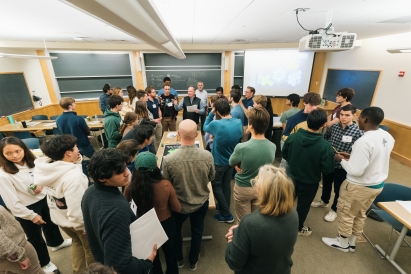 I spent a Saturday running a country with wargaming specialists from the U.S. Naval College! Read on to learn more about the Great Issues Scholars Program.

Nathan Hammerschmitt Le Gal
2027
As my freshman fall enters its final month, I reflect upon my First-Year Trip, an outdoorsy pre-orientation program to ease the freshman class into the college experience.