« All Posts by this Blogger
My fall term in pictures: Because every picture has a story to tell.
I believe that a picture is worth a thousand words, and so I'm going to let my fall term pictures do most of the talking.
No. 1

My first Breakfast at Dartmouth

This is a picture of the first breakfast I had at Dartmouth. It is hilarious how I can only name two foods in this picture: The Banana and the cup of coffee. 

No. 2

A movie with friends

This is a picture of me and my friends (From left to right: Me, Ivy, Bilan, Tanaka, Ian) that was taken during orientation week. It was taken at the Nugget Theatre, where I finished a whole two-hour movie for the first time without falling asleep. We watched a Marvel movie called Shang-Chi.

If you are the kind of person who loves reading modern novels and comic books, but hates reading the old and boring books/novels in your high school library, then you surely are going to love Dartmouth's library. I took this picture at Baker-Berry library during orientation week, and for your own information, Dartmouth has hundreds and thousands of comic books that you can borrow for a whole year and at no cost.

No. 4

A Free Live Concert

This is definitely one of the most awesome things that they never tell you when you are applying to Dartmouth. Dartmouth's programming board organizes free, live concerts only for Dartmouth students, and these feature a range of famous artists. This Fall term's Fallapalooza concert featured both, Tems, a very talented Nigerian artist, and Social House, a well renowned American musical duo from Pittsburgh, Pennsylvania.  

(Photo Credits: Daniel Xu)

No. 5

My first football game

This is a picture that I took at my first football game. I still didn't get the whole concept of the game. One thing I remember is that the Dartmouth football team played against Sacred Heart, and they did not show any mercy as they won 41-3.

Dartmouth Night starts the college's traditional "Homecoming" weekend with an evening of speeches, a parade, and a bonfire. Freshmen circle around the fire for a set number of times in concordance with their class year.

Through Dartmouth's Office of Visa and Immigration Services, international students (with me included) were offered free rides to Concord to apply for Social Security Numbers. 

This was the first puzzle that I got correct this fall term, and as you can see, it was a week 4 challenge, implying that I failed to complete three challenges before this one. Tragic, right?  (P.S You can actually try to solve this one just for fun)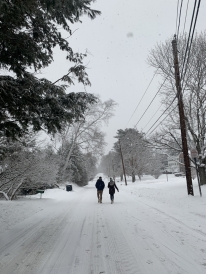 Lots to do in the Hanover Winters!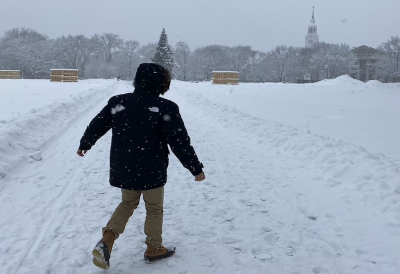 For those of us who come from homes with warm weather, winter in New Hampshire can be a shock. Three years into my Dartmouth career, I've figured out some ways to make the best of winter term—take a look!

I've never been a big fan of winter, but the fun activities Dartmouth has to offer during the season are nothing short of incredible.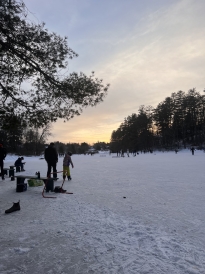 Over the weekend, my friends and I decided to walk to Occom Pond for some ice skating.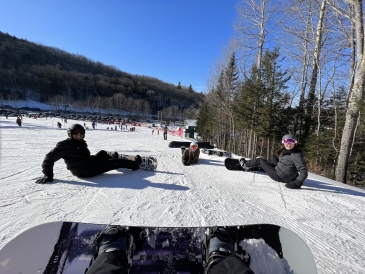 As someone who never snowboarded before, I signed up for a class through The Dartmouth PE department, and it's been a blast!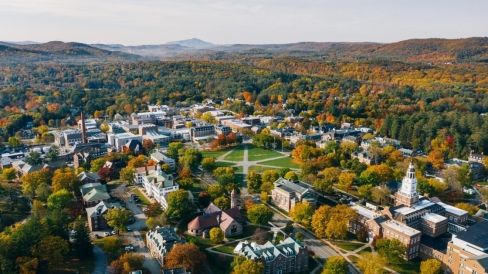 The top 6 things to do while touring Dartmouth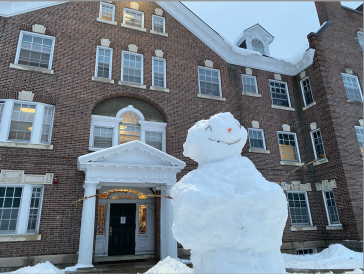 Today, I wanted to create a guide on how to make a snowman. For me, a snowman represents a community effort to create something beautiful.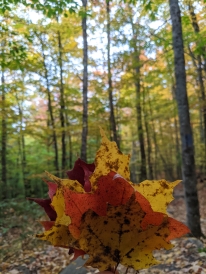 College is meant to test your growth and maturity. An instrumental part of that is realizing your self-worth and appreciating who you are!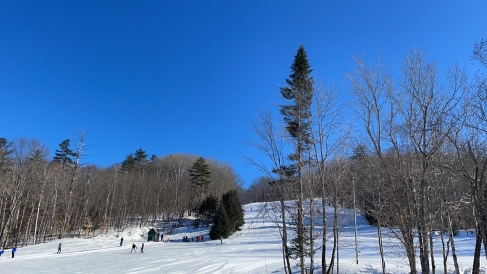 This past weekend, I decided to go with some friends to the Dartmouth Skiway. I had already gone earlier this term and was amazed at how convenient and affordable the whole experience was. Therefore, I decided I had to go back again!