« All Posts by this Blogger
The Dartmouth experience from an international student perspective
How is the experience at Dartmouth as an international student?
A:

I know a lot of you wonder what it means or what it feels like to be an international student at Dartmouth, and I am going to take this blog to answer this question from my own perspective. Firstly, there is no one universal Dartmouth International student experience. So, to answer this question, I will use my own experience as an international student.
Saying my own experience as an international was awesome would be an underestimate. It was more than awesome. On the social side, meeting new people from different walks of life and cultures (Ghana, Hawaii, Kenya, The Bronx, Beijing, Tokyo, and Tanzania) allowed me to appreciate my own culture, and where I was from, Zimbabwe. In my first fall term during orientation, I took part in first-year trips, Museum Exploration. To say I am a museum type of person would be a lie. The reason I chose this trip was that I wanted to try out something new, something that allowed me to get out of my comfort zone, and at the same learn new things that I couldn't have learned from doing what I had already been accustomed to doing. Looking back, I can say that if I could repeat my first-year trips all over again I would. Why? Because of the people I met and connected with on a personal level: a group of unique individuals with different thoughts about the world and what it means to be a good person.
As an international student, making friends shouldn't be a challenge because of the way Dartmouth's orientation program is designed. It is crafted in a way that allows you to interact with different groups of students at different places and events across campus. Post-orientation, there are different ways in which you can also meet new people and make friends, that is, through student organizations, student events, and even classes. 
On the academic side, Dartmouth has all that you need, from generous and thoughtful professors to the academic skills center, where you can get tutored at zero cost! Can you believe that?
Financially, all international students are eligible to get an on-campus job, and this allows you to earn a few dollars to spoil yourself there and then, maybe by buying domino's pizza or going to watch Spiderman: No Way Home. Even on breaks, Dartmouth will make sure that you feel at home through social school events and subsidized meals at local restaurants.
In short, as an international student at Dartmouth, try to get out of your comfort, find a community that accepts you for who you are, and have fun.
I am writing this blog post as I enter week 9 of my spring term. The weather is so sunny, refreshing, and awesome (it reminds me a lot of the weather in California). I am dedicating this post as a reflection on my week 8.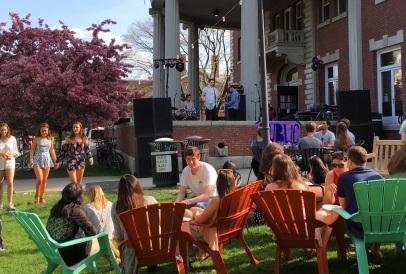 In this post, I share my first experience with Green Key at Dartmouth

Brandon Mioduszewski
2025
This weekend, West House had its annual trip to New York! Come along to read about our two days in the city!!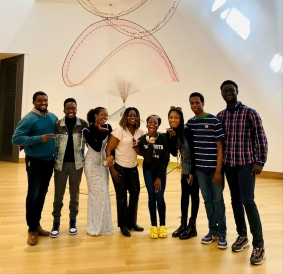 Some of you planning to attend Dartmouth as international students may be thinking, "How will I celebrate the family weekend at Dartmouth?" Isn't it something I need a family for? How will my family get to Dartmouth from the far ends of the earth?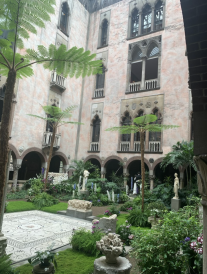 A weekend in big-city Boston allowed me to reflect on Dartmouth's unique rural location.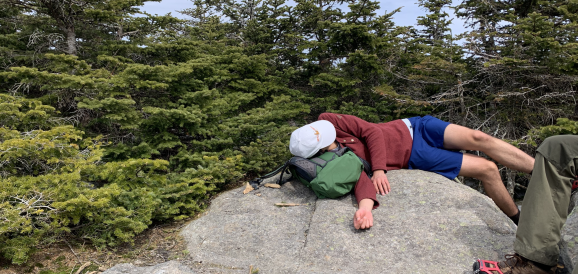 May so far has been full of spending time with friends, FoCo ice-cream, and enjoying the weather. If you're wondering what spring looks like at Dartmouth, look no further!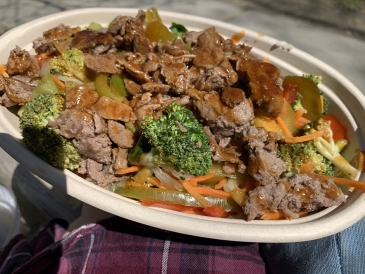 See what food I've had this spring through a photo tour!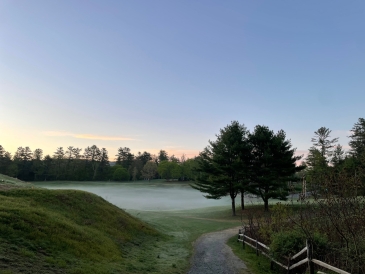 Honestly, there is no such thing as a normal Friday at Dartmouth, and I just had my most spontaneous and memorable day during my time at Dartmouth so far.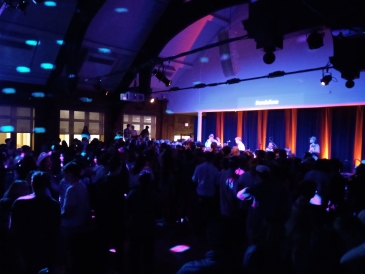 After 10 days in quarantine, I am finally back in society.