« All Posts by this Blogger
Best Spots to Chill at Dartmouth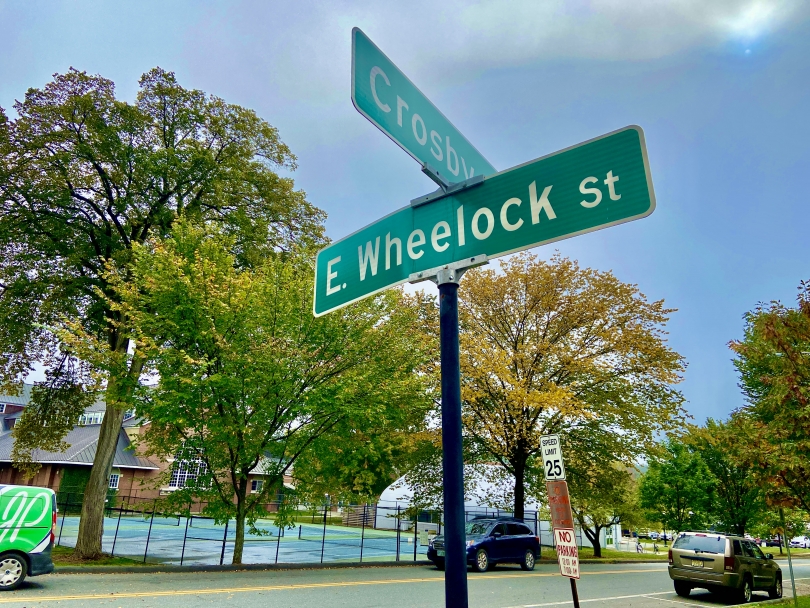 If you're wondering where I run off to when I'm not working on problem sets, doing readings for my classes, or working on my term, then this post is for you. This list isn't meant to be exhaustive and certainly, it isn't meant to serve as a representation of what all Dartmouth students think. 
As a passionate gamer, I didn't know how I was going to survive at Dartmouth for four years without getting intimate with a game controller. After finishing a week's worth of classes, I needed something to take my mind off school. I had to look everywhere on campus for a place where I could just chill and play video games and that's how I found The Onion. After going there numerous times to hang out with some friends, it became my happy place. So, if you're a gamer by any chance, with an unmatchable love for video games, just know that Dartmouth has you covered.

An artist once said, "Art speaks where words are unable to explain", and at Dartmouth, it does more speaking than you would expect at any other school. Despite Dartmouth itself being a piece of art, unfortunately, I'm not here to talk about it as a whole, but instead, I want to introduce you to a place on campus that exists just for the purpose of sharing pieces of art, and that place is The Hood Museum. 

One of the many good things about Dartmouth is that it is home to some of the most ancient pieces of art, from pieces of rock denoting Egyptian history and culture to original manuscripts of Charles Dickens' David Copperfield. So, if you are a fan of art, this is a calm place for you to get in touch with your inner artist.

No. 3

Churches and Chapels

For me, religion is a fundamental pillar of life, and at Dartmouth, there are a lot of churches and chapels scattered across campus. These are good places for you to go to and reflect on your life whilst cementing your relationship with God. Even if you're not religious, you're always welcome to drop by for a church service or just to meditate.

It is difficult to say The Green is the jewel of Dartmouth when you have Baker-Berry Library and The Hopkins Center of Arts – It's not on this post, but I'll share it with you next time–also fighting for attention from both sides. Despite their complicated battle for attention, this does not keep The Green from fulfilling its purpose of unifying people and displaying its aesthetic value.

After an exhausting week, The Green serves as an awesome spot for people to relax and catch up with friends. There's a lot you can do on the green, from playing frisbee golf to playing a game of catch with your pet (if you have one). But if you're like me, you can just lie on the Green and enjoy the healing power of the Hanover sun.

Personally, I'm not a big fan of exercise, mostly because it requires a high level of consistency as well as the dedication (This was just a fancy way of saying I'm lazy and the gym is far from my dorm). But Alumni Gym isn't just a place for you to work out. It also has a collection of basketball courts, tennis courts, and swimming pools, just to name a few, which are meant for students. I usually go there to shoot some hoops (Unfortunately, I suck at playing basketball).

So, if your idea of taking a break from all things academic is playing a sport or working out, then this is the right spot for you on campus to do just exactly that.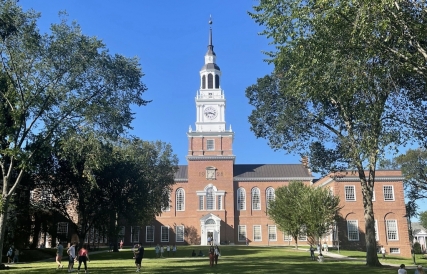 Some of my favorite activities I've done this term are my on-campus jobs. It's a great way to earn some money while taking classes and getting the opportunity to meet new people you otherwise might not have met.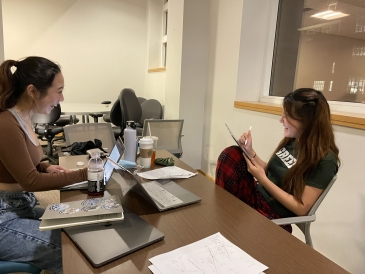 While touring schools the summer before my senior year, the freshmen I talked to gushed all about Dartmouth's collaborative atmosphere. Now as a current sophomore, I thought I'd share how students here genuinely want to help lift each other up!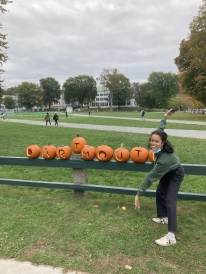 As the end of my first term arrives, a retrospective, reflective kind of mood has got to me. One year ago, as I clicked submit on my Common App, I would never have imagined my freshman fall would have been like this.
Antônio Jorge Medeiros Batista Silva
2025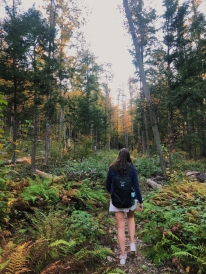 Some photos I've taken this term and a little about what they mean to me!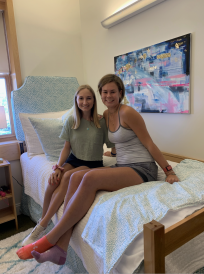 Dartmouth assigns freshmen random roommates, which turned into a blessing in disguise.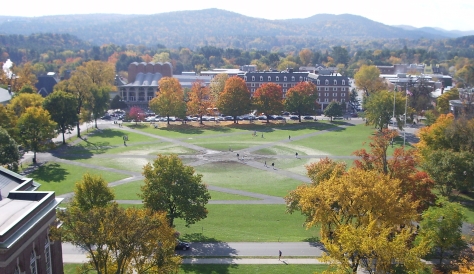 Wanna know what a freshman's favorite spots on campus have become? Read about my experience exploring Dartmouth's sense of place.

Brandon Mioduszewski
2025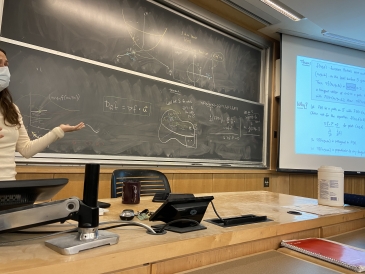 One thing that many people contemplate before coming to college is whether they will perform to their expected standards, and in this blog post, I am going to share with you what helped me navigate my classes.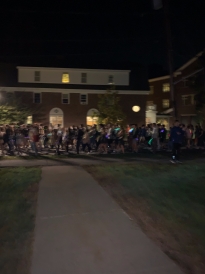 Look at the masses of people! How do you find community at Dartmouth? What do people mean when they say "the people" are the best part of this school?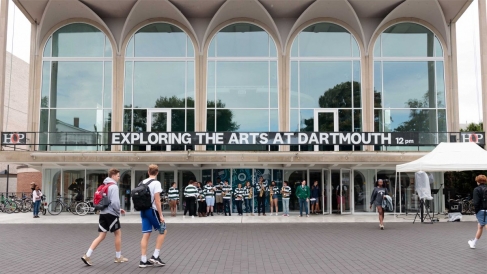 In this blog post, I'll be rating all of the places I've eaten in NH and the Upper Valley in my first 5 weeks here, enjoy!