You are here
« All Posts by this Blogger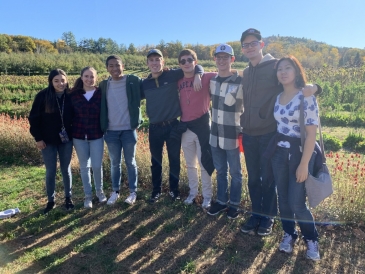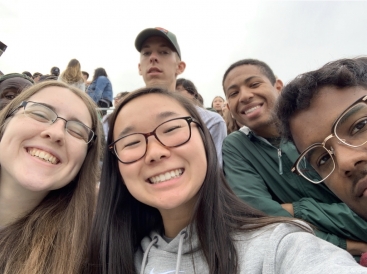 New Place = New Friends
I usually don't bet on things, but today's going to be an exception.
I will bet you prospective '24s and '25s — or if you are a really ambitious 1st grader, '35s — five dollars that you are nervous about making friends on campus. Did I get it right? If I did, you can Venmo me my righteous winnings (just kidding, that was a joke).
But seriously, most of you probably said yes. You're nervous that when you get to Dartmouth, that you'll be too shy for friends, that nobody will like you, or that people won't talk to you because you smell. That last one might have just been me. Nevertheless, that fear of loneliness is justified. You are going to be in a new environment with new people, and your friends back home might be states or even countries away.
Going to campus, that was certainly me, but I have found out that there isn't anything to worry about with building friendships at Dartmouth. For one, everyone here is in the same boat. We've all left home and journeyed to this new environment, and we are all setting out on our own. That means that we are all searching for new relationships. For me, that was really comforting. I didn't have to fear that I wasn't doing enough the first couple of weeks in making friends, or that everyone here had their set friends for life.
Also, people at Dartmouth are REALLY friendly. Dartmouth College isn't the type of school with a "dog-eat-dog" type of mentality. You don't see people trying to one-up each other here and using friendship as a way to get ahead. Instead, people collaborate with each other and are happy when people succeed. They want to make lasting friendships here.
Finally, there are TONS of clubs and extracurriculars you can do at Dartmouth. For me, I've joined just three extracurriculars, and my schedule is filled with different events that have led to many opportunities to make new friends. Take ROTC. Through this extracurricular, I have been able to grab breakfast with the group after PT (physical training) in the mornings and grow closer to the people in ROTC. Joining extracurriculars is a great way to make friends.
Honestly, don't sweat the friendship aspect of college. It might take time to make lasting friendships, but that is completely normal. College is a great place to meet new people and expand your horizons of life. So just remember: You will find friends. You will find your group. And you will make lifetime memories. You're going to do great!
Until next time!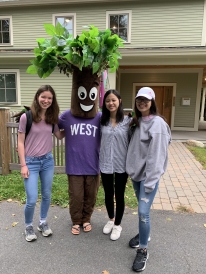 Looking back at my housing selection process, I realized there is very little information available about the LLCs. I wrote this blog post to tell you five reasons why I love the Humanities LLC.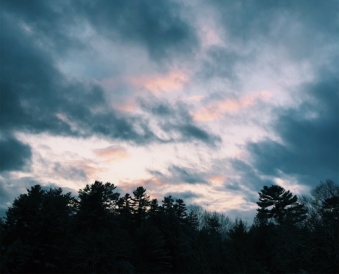 As a southerner, my biggest concern about Dartmouth was how I was going to cope with the cold. Luckily, I have a lot of friends that are also excited to embrace the snow with me, so I wanted to share how we've been enjoying winter term so far!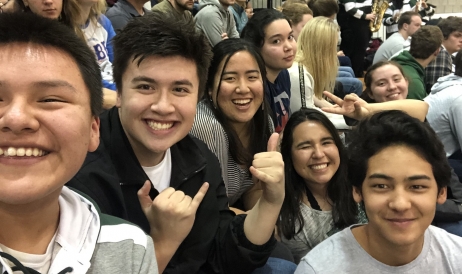 Being in West House means Tuk-Tuk dinners and fun house events almost every week, but this month it also means having the opportunity to join West House's Intramural (IM) basketball team. 

I've taken to sitting and watching, treating myself to the slowness of green tea and silence of an uninterrupted morning. But that's one of the best things about college—it offers ample moments for reflection.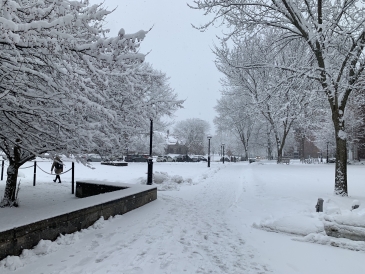 Coming to Dartmouth, I already had a plan of the types of communities I wanted to get involved with. One thing I didn't expect was meeting some of my favorite people at the Tucker Center for Spiritual Life.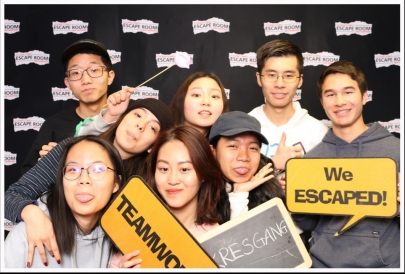 Come the 3-day weekend, the eight of us rented two cars and drove off from Hanover in the morning. Our destination? Concord, the capital city of New Hampshire.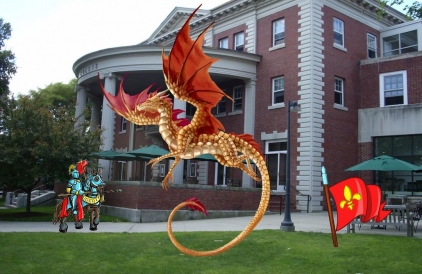 Collis gets two million visitors a year – why wouldn't you be one of them? Come join the fun and read on to learn how to make the best use of Collis as a socializing space!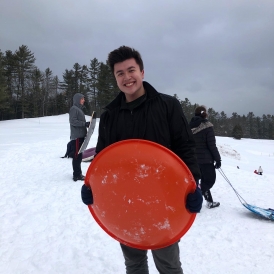 The idea of Dartmouth's unlimited snow used to be intimidating, but the past two weeks have been full of peaceful coexistence between students and seasons like no other. Winter's here and we love it.

As cliché as it sounds, students walking in small hat-topped flocks, laughing through brisk air, is a sport we take seriously around here. And it's one of the best ways to stay warm.