You are here
« All Posts by this Blogger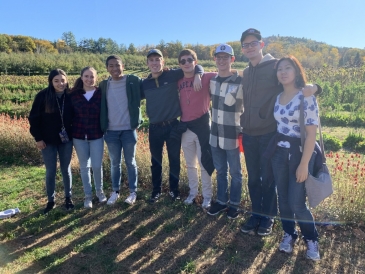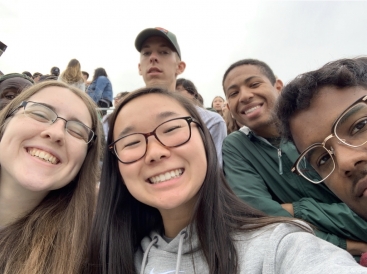 New Place = New Friends
I usually don't bet on things, but today's going to be an exception.
I will bet you prospective '24s and '25s — or if you are a really ambitious 1st grader, '35s — five dollars that you are nervous about making friends on campus. Did I get it right? If I did, you can Venmo me my righteous winnings (just kidding, that was a joke).
But seriously, most of you probably said yes. You're nervous that when you get to Dartmouth, that you'll be too shy for friends, that nobody will like you, or that people won't talk to you because you smell. That last one might have just been me. Nevertheless, that fear of loneliness is justified. You are going to be in a new environment with new people, and your friends back home might be states or even countries away.
Going to campus, that was certainly me, but I have found out that there isn't anything to worry about with building friendships at Dartmouth. For one, everyone here is in the same boat. We've all left home and journeyed to this new environment, and we are all setting out on our own. That means that we are all searching for new relationships. For me, that was really comforting. I didn't have to fear that I wasn't doing enough the first couple of weeks in making friends, or that everyone here had their set friends for life.
Also, people at Dartmouth are REALLY friendly. Dartmouth College isn't the type of school with a "dog-eat-dog" type of mentality. You don't see people trying to one-up each other here and using friendship as a way to get ahead. Instead, people collaborate with each other and are happy when people succeed. They want to make lasting friendships here.
Finally, there are TONS of clubs and extracurriculars you can do at Dartmouth. For me, I've joined just three extracurriculars, and my schedule is filled with different events that have led to many opportunities to make new friends. Take ROTC. Through this extracurricular, I have been able to grab breakfast with the group after PT (physical training) in the mornings and grow closer to the people in ROTC. Joining extracurriculars is a great way to make friends.
Honestly, don't sweat the friendship aspect of college. It might take time to make lasting friendships, but that is completely normal. College is a great place to meet new people and expand your horizons of life. So just remember: You will find friends. You will find your group. And you will make lifetime memories. You're going to do great!
Until next time!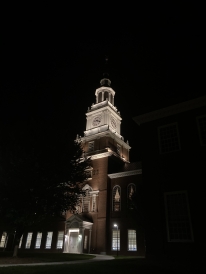 I sat down with my friend, Ali '20, who conducts interviews, to gain some insight into what students should expect for the interviews.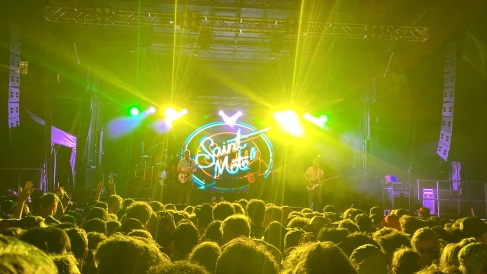 As the 23s, 24s, and 25s shared our first Green Key together, Dartmouth ended up bringing my middle-school self's favorite band to campus: here's how my Green Key went!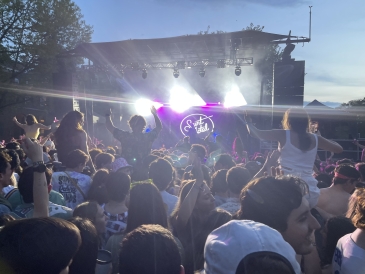 It's a Dartmouth tradition to celebrate Green Key every spring. What exactly is Green Key you ask? In short, it is one of the best weekends ever.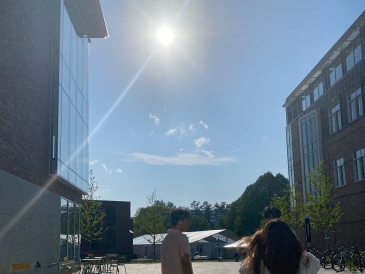 Here are some reflections and thoughts I had undergoing my last term of freshman year!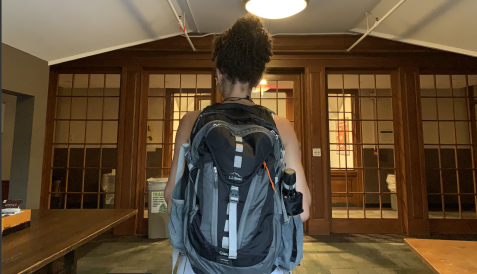 My most used item on campus by far is my L.L.Bean Quad Pack. Because I don't go anywhere without it, I've perfected its contents to perfectly accommodate my day-to-day life.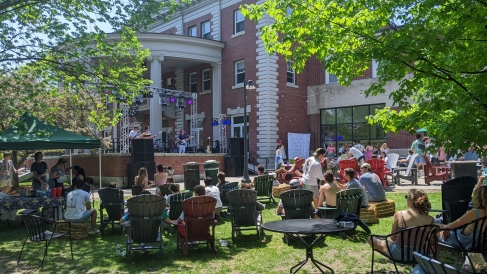 I never considered myself to be a "Woo-Hoo!" type of person, but the Dartmouth community works wonders…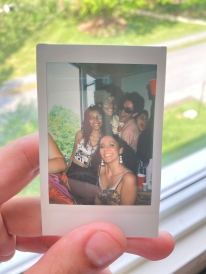 This was my first Green Key. Although a bit unsure of how these Dartmouth traditions work, I had a lovely experience! Come check it out!
Antônio Jorge Medeiros Batista Silva
2025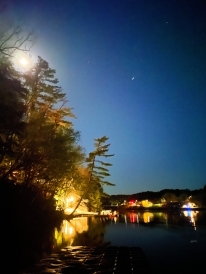 My tips for surviving an Upper Valley heat wave!

I am writing this blog post as I enter week 9 of my spring term. The weather is so sunny, refreshing, and awesome (it reminds me a lot of the weather in California). I am dedicating this post as a reflection on my week 8.