You are here
« All Posts by this Blogger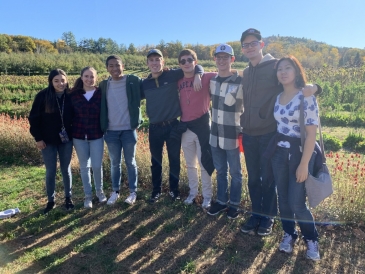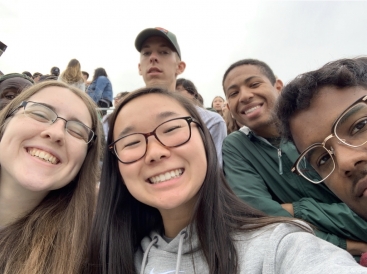 New Place = New Friends
I usually don't bet on things, but today's going to be an exception.
I will bet you prospective '24s and '25s — or if you are a really ambitious 1st grader, '35s — five dollars that you are nervous about making friends on campus. Did I get it right? If I did, you can Venmo me my righteous winnings (just kidding, that was a joke).
But seriously, most of you probably said yes. You're nervous that when you get to Dartmouth, that you'll be too shy for friends, that nobody will like you, or that people won't talk to you because you smell. That last one might have just been me. Nevertheless, that fear of loneliness is justified. You are going to be in a new environment with new people, and your friends back home might be states or even countries away.
Going to campus, that was certainly me, but I have found out that there isn't anything to worry about with building friendships at Dartmouth. For one, everyone here is in the same boat. We've all left home and journeyed to this new environment, and we are all setting out on our own. That means that we are all searching for new relationships. For me, that was really comforting. I didn't have to fear that I wasn't doing enough the first couple of weeks in making friends, or that everyone here had their set friends for life.
Also, people at Dartmouth are REALLY friendly. Dartmouth College isn't the type of school with a "dog-eat-dog" type of mentality. You don't see people trying to one-up each other here and using friendship as a way to get ahead. Instead, people collaborate with each other and are happy when people succeed. They want to make lasting friendships here.
Finally, there are TONS of clubs and extracurriculars you can do at Dartmouth. For me, I've joined just three extracurriculars, and my schedule is filled with different events that have led to many opportunities to make new friends. Take ROTC. Through this extracurricular, I have been able to grab breakfast with the group after PT (physical training) in the mornings and grow closer to the people in ROTC. Joining extracurriculars is a great way to make friends.
Honestly, don't sweat the friendship aspect of college. It might take time to make lasting friendships, but that is completely normal. College is a great place to meet new people and expand your horizons of life. So just remember: You will find friends. You will find your group. And you will make lifetime memories. You're going to do great!
Until next time!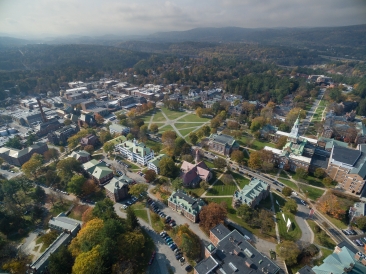 The Dartmouth Center for Social Impact (DCSI) is a hub for students seeking community service opportunities.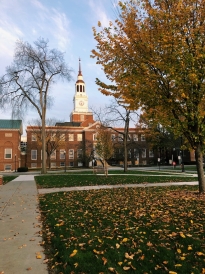 Looking back on my college search process, I remember really wanting to meet students to try and get a sense of the school's culture. To help you guys out, I decided to interview a couple '24s to help you guys get a sense of Dartmouth!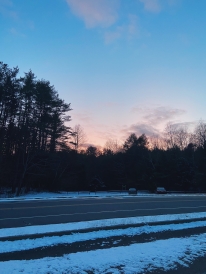 No freshman year is perfect, and I'm reflecting on a few learned lessons that I wish I knew before attending Dartmouth.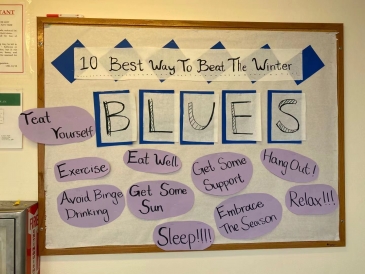 I was attracted by the opportunity to engage with first-year residents and shape their Dartmouth experiences, in addition to working with other UGAs and staff who shared my interest in helping others.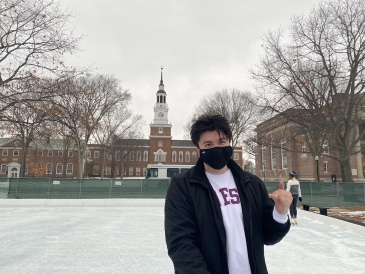 After almost a year off-campus, I came back to campus committed to the winter experience and I am simply loving it.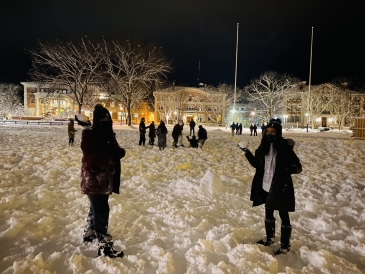 Dartmouth's tradition of a campus-wide midnight snowball fight lives on!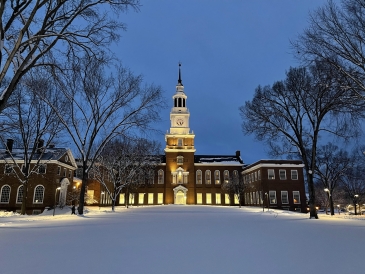 We so very wish you could step onto Dartmouth's campus yourself to witness the beauty of our winters live, but COVID-19 has made visiting campuses extremely difficult. I would love to share some of my favorite photos from this past snowy week!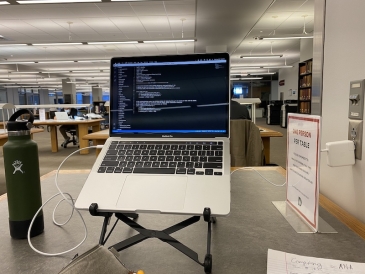 With lots of things (understandably) still closed on campus, it's nice to know that study spaces are beginning to open up again in a safe and responsible way.

From classes to extracurriculars to book club, there are endless communities to join at Dartmouth!