You are here
« All Posts by this Blogger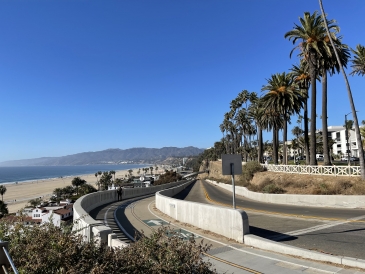 Welcome to Winter!
After a six week break, I'm back. My winterim was a fun mix of staying at home, binge-watching Survivor, celebrating the holidays, and enjoying the Southern Californian landscape, so I'm feeling refreshed to dive back into blogging and packing to return to Hanover!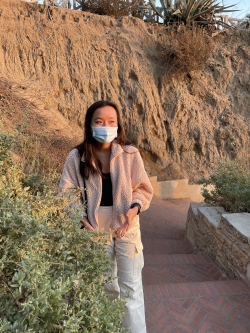 The regular schedule kicked off again remotely on January 7th, and my three classes have been off to a great start. This winter, I'm taking International Relations, Global Health and Society, and Expository Writing (more details on those classes to come in future blog posts!) Dartmouth's 10-week terms mean we change classes every quarter instead of semester, so I'm just beginning to appreciate the wide variety in academic course load we'll be able to experience over our four years.
One of the most common questions I receive as a blogger asks what I do outside of academics. This term, I'm on the Women in Business exec board as co-public relations chair and am continuing to write news articles for The Dartmouth. I'm also thrilled to stay involved with the Dartmouth Center for Social Impact (DCSI)'s first-year Foundations program. Our program leaders have just revealed this year's local partners for our non-profit consulting challenge – the Norris Cotton Cancer Center. Our assignment is to create a set of communications materials tailored to LGBTQ+ people in the Upper Valley on the benefits of quitting tobacco products. It'll be awesome to see the teamwork on this challenge pay off in the coming weeks. Lastly, I'm super excited that club water polo is getting to know each other on Zoom this term – whether it be through virtual workouts or movie nights.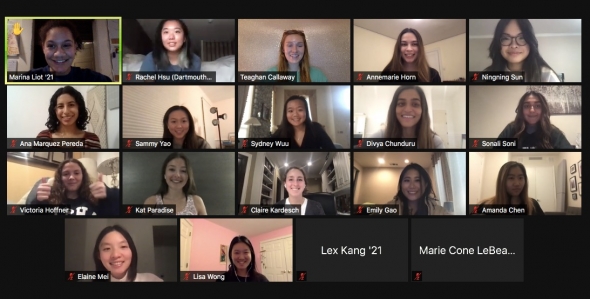 I'm grateful for the privilege of returning to Hanover next week and all the new winter activities that will follow. This term, Dartmouth has announced that it will offer two ice skating rinks right on the Green directly on the center of campus, sledding/snow tubing/cross country skiing right on the golf course next to campus, and skiing on our own mountain at the Dartmouth Skiway. I happen to be on the same redeye flight as four of my '24 friends, so my journey back to campus will be that much more exciting as we transfer from Boston Logan Airport directly to the Dartmouth Coach. One of those friends even has a paid job as a snowboard instructor this winter. Here is to a better 2021 for all and stay tuned for more updates this winter!
Wow, my freshman year at Dartmouth has really flown by! Towards the end of summer 2020, I received a warm welcome email from my Orientation Peer Leaders inviting me to join a Zoom call with around ten other of my classmates.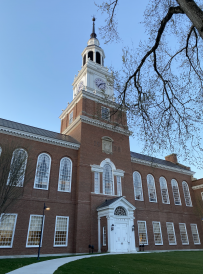 As we approach graduation day, I continue to reflect on my time at Dartmouth. I've learned a lot about myself over the course of the last four years, but here are three of the most important things I've come to realize...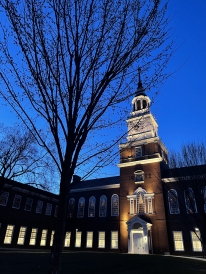 In no particular order, here are a few places and ways I love to spend my free time as a student at Dartmouth. I hope this post can give you a glimpse into how wonderful campus life can be!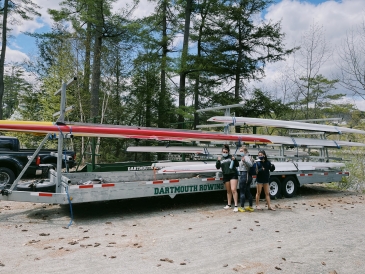 Here is a glimpse into the gorgeous outdoors that sits on and hugs Dartmouth's campus. On this fine May afternoon, my friends and I paddled down the Connecticut River for the first time now that the Ledyard Canoe Club opened services. We had a blast!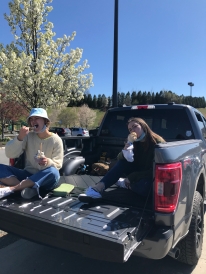 Spikeball on the Green, cherry blossoms in front of Baker….as spring is arriving here in the Upper Valley, I thought I'd write a quick post about my favorite things to do near campus this time of year!

This week, I had the amazing opportunity to take a rock-climbing class at one of the country's best climbing spots: Rumney, New Hampshire.

The trees are full, flowers are blooming, and the weather is gorgeous.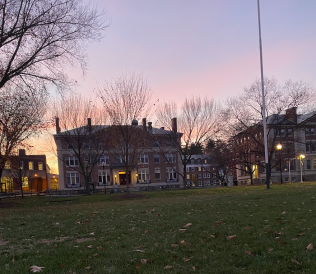 Let's talk about job offerings on campus and how to secure a position!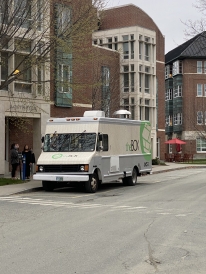 Something fun and new that I thought might be fun to write about is theBox, a food truck founded by students from Dartmouth's Tuck School of Business.