You are here
« All Posts by this Blogger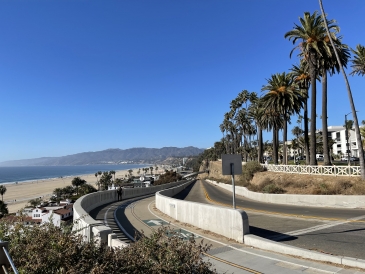 Welcome to Winter!
After a six week break, I'm back. My winterim was a fun mix of staying at home, binge-watching Survivor, celebrating the holidays, and enjoying the Southern Californian landscape, so I'm feeling refreshed to dive back into blogging and packing to return to Hanover!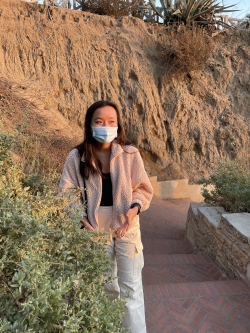 The regular schedule kicked off again remotely on January 7th, and my three classes have been off to a great start. This winter, I'm taking International Relations, Global Health and Society, and Expository Writing (more details on those classes to come in future blog posts!) Dartmouth's 10-week terms mean we change classes every quarter instead of semester, so I'm just beginning to appreciate the wide variety in academic course load we'll be able to experience over our four years.
One of the most common questions I receive as a blogger asks what I do outside of academics. This term, I'm on the Women in Business exec board as co-public relations chair and am continuing to write news articles for The Dartmouth. I'm also thrilled to stay involved with the Dartmouth Center for Social Impact (DCSI)'s first-year Foundations program. Our program leaders have just revealed this year's local partners for our non-profit consulting challenge – the Norris Cotton Cancer Center. Our assignment is to create a set of communications materials tailored to LGBTQ+ people in the Upper Valley on the benefits of quitting tobacco products. It'll be awesome to see the teamwork on this challenge pay off in the coming weeks. Lastly, I'm super excited that club water polo is getting to know each other on Zoom this term – whether it be through virtual workouts or movie nights.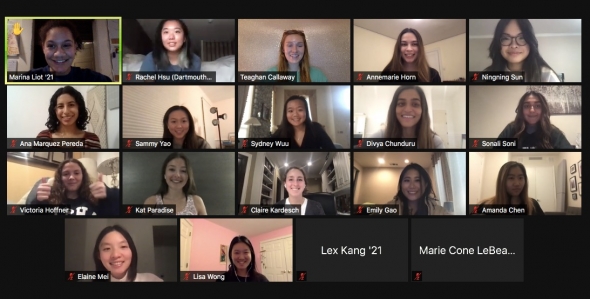 I'm grateful for the privilege of returning to Hanover next week and all the new winter activities that will follow. This term, Dartmouth has announced that it will offer two ice skating rinks right on the Green directly on the center of campus, sledding/snow tubing/cross country skiing right on the golf course next to campus, and skiing on our own mountain at the Dartmouth Skiway. I happen to be on the same redeye flight as four of my '24 friends, so my journey back to campus will be that much more exciting as we transfer from Boston Logan Airport directly to the Dartmouth Coach. One of those friends even has a paid job as a snowboard instructor this winter. Here is to a better 2021 for all and stay tuned for more updates this winter!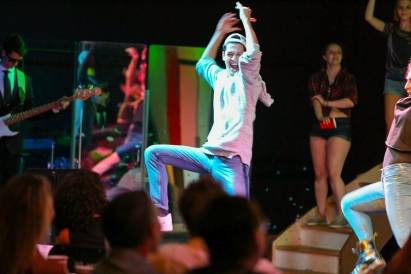 Dartmouth offers a variety of opportunities for dance on campus! In the arts departments, mainly theater, we can take classes in dance and movement, ranging from fundamental skills to advanced dance performance.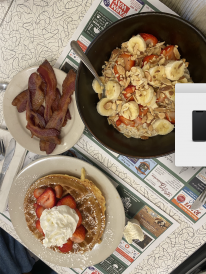 From farmer's markets to Collis stir fry to weekly house events, there are a lot of food options at Dartmouth.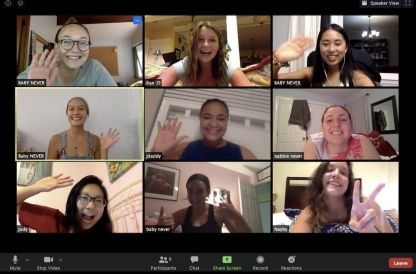 Despite how long it's been since I was physically on campus, my sense of belonging as a Dartmouth student has never wavered.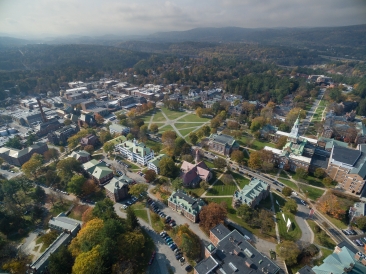 The Dartmouth Center for Social Impact (DCSI) is a hub for students seeking community service opportunities.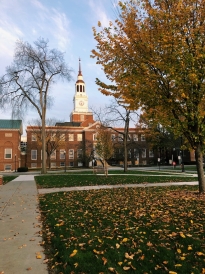 Looking back on my college search process, I remember really wanting to meet students to try and get a sense of the school's culture. To help you guys out, I decided to interview a couple '24s to help you guys get a sense of Dartmouth!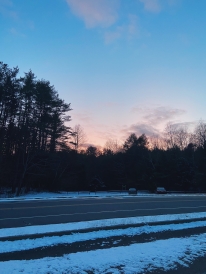 No freshman year is perfect, and I'm reflecting on a few learned lessons that I wish I knew before attending Dartmouth.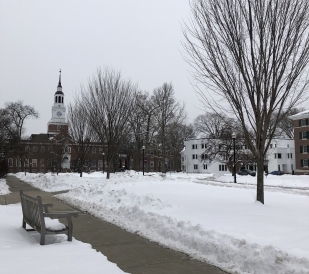 Snow, snow, snow, and more snow! Although my courses have definitely been difficult to manage, I have still been able to participate in some ~cool~ activities and admire winter in Hanover.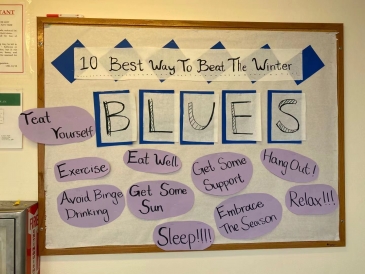 I was attracted by the opportunity to engage with first-year residents and shape their Dartmouth experiences, in addition to working with other UGAs and staff who shared my interest in helping others.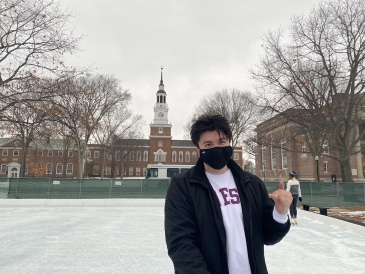 After almost a year off-campus, I came back to campus committed to the winter experience and I am simply loving it.