You are here
« All Posts by this Blogger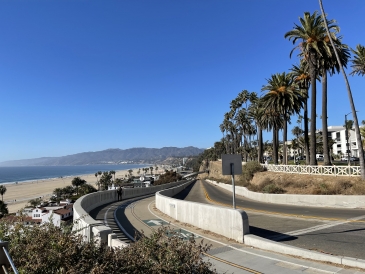 Welcome to Winter!
After a six week break, I'm back. My winterim was a fun mix of staying at home, binge-watching Survivor, celebrating the holidays, and enjoying the Southern Californian landscape, so I'm feeling refreshed to dive back into blogging and packing to return to Hanover!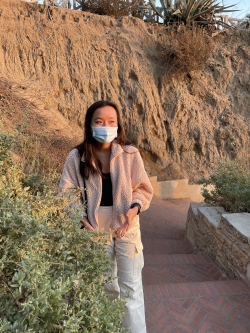 The regular schedule kicked off again remotely on January 7th, and my three classes have been off to a great start. This winter, I'm taking International Relations, Global Health and Society, and Expository Writing (more details on those classes to come in future blog posts!) Dartmouth's 10-week terms mean we change classes every quarter instead of semester, so I'm just beginning to appreciate the wide variety in academic course load we'll be able to experience over our four years.
One of the most common questions I receive as a blogger asks what I do outside of academics. This term, I'm on the Women in Business exec board as co-public relations chair and am continuing to write news articles for The Dartmouth. I'm also thrilled to stay involved with the Dartmouth Center for Social Impact (DCSI)'s first-year Foundations program. Our program leaders have just revealed this year's local partners for our non-profit consulting challenge – the Norris Cotton Cancer Center. Our assignment is to create a set of communications materials tailored to LGBTQ+ people in the Upper Valley on the benefits of quitting tobacco products. It'll be awesome to see the teamwork on this challenge pay off in the coming weeks. Lastly, I'm super excited that club water polo is getting to know each other on Zoom this term – whether it be through virtual workouts or movie nights.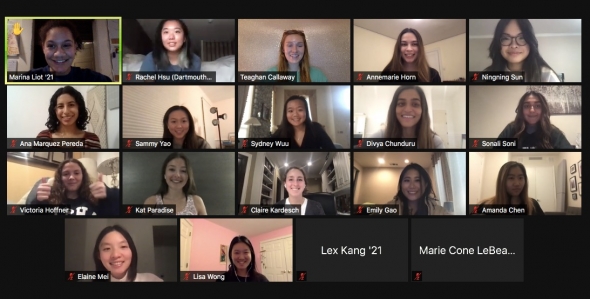 I'm grateful for the privilege of returning to Hanover next week and all the new winter activities that will follow. This term, Dartmouth has announced that it will offer two ice skating rinks right on the Green directly on the center of campus, sledding/snow tubing/cross country skiing right on the golf course next to campus, and skiing on our own mountain at the Dartmouth Skiway. I happen to be on the same redeye flight as four of my '24 friends, so my journey back to campus will be that much more exciting as we transfer from Boston Logan Airport directly to the Dartmouth Coach. One of those friends even has a paid job as a snowboard instructor this winter. Here is to a better 2021 for all and stay tuned for more updates this winter!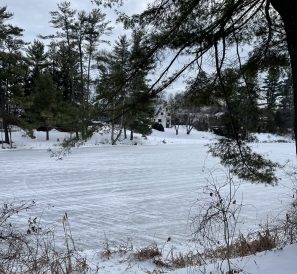 Dartmouth operates a quarter system which allows you to focus your energy on just three classes while also not getting bored of them because the term tends to fly by in just ten weeks.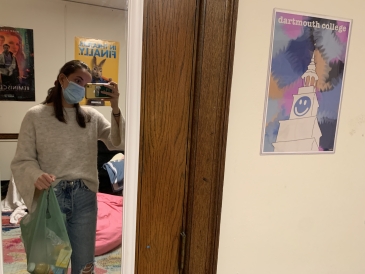 After having the most amazing fall term at Dartmouth, I was extremely excited to get back on campus for winter. As I got out of the Dartmouth Coach and first stepped on campus I was shocked at how cold it was.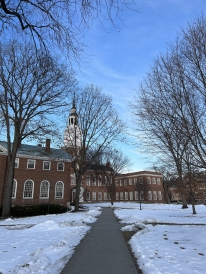 In this post, I'm here to share how I'm surviving this extreme cold as well as my recommendations!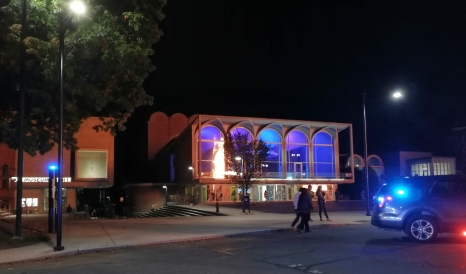 Here are a few of our resolutions for the winter term about how we want to spend our free time on campus!
An Ode to what once was with my former course, Physics 16 (and how to handle doubt in a class choice).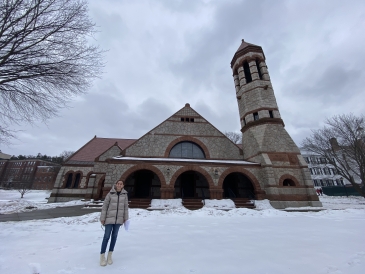 In Earth Science, we took the classroom into the field as we identified the rocks that made up different buildings on campus, as well as delving into the geological foundation of the school!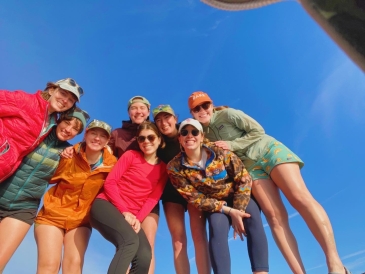 Over Winterim, I went on a college-sponsored trip to Catalina Island!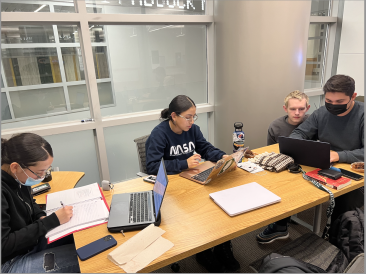 As I am reflecting on my experience with COVID-19, I want to discuss my support system on campus.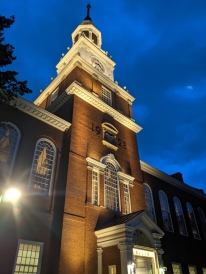 I've wanted to blog about my favorite spots around campus for some time now, but it takes time to explore this magical place!