« All Posts by this Blogger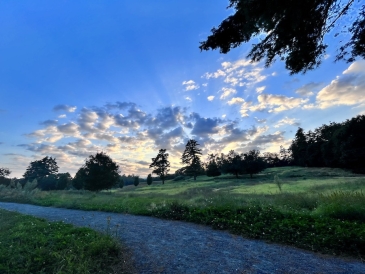 The Dartmouth Outdoors When You're Not Outdoorsy
Easy access to the outdoors was one of the biggest reasons I applied Early Decision to Dartmouth. Having lived in the Denver area for my entire life, I was honestly pretty spoiled when it came to all of the astounding natural beauty right outside my front door. One of my favorite hobbies really was just getting outside, whether it was climbing a mountain or backpacking in the Great Sand Dunes (one of the coolest experiences I've ever had), so Dartmouth was automatically pretty high on my list. The Appalachian Trail runs straight through campus! We have the country's largest and oldest collegiate outdoors club! We have our own ski hill! (Yes, I'm from Colorado; no, I don't ski—that's a fairly common question I get on campus tours!)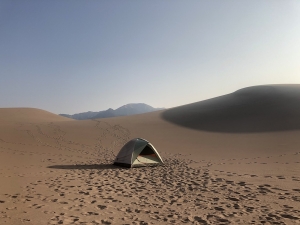 I planned to be as involved as I possibly could be in the outdoors at Dartmouth, but once I got here, that's just not what happened. It wasn't because of a lack of opportunities—I have plenty of friends who are very involved in the Dartmouth Outing Club (DOC)—it was just that there were so many other awesome things to do at Dartmouth that I ended up spending my out-of-class time on other pursuits. I'd say that I'm actually significantly less "outdoorsy" at Dartmouth than I was in high school; in fact, I've been hiking probably twice total in the past year, and neither one broke three miles. All this to say, I'm not particularly involved with the outdoors at Dartmouth, and you really don't have to be outdoorsy to enjoy Dartmouth at all.
There are plenty of indoor activities, organizations, and programs for Dartmouth students who aren't super into the outdoors to take advantage of—just take a look at all the other People Places Pines posts—but I think it's worth noting that even if you're not "outdoorsy" in the traditional sense, there are still some huge benefits to having a college campus with this much access and connection to our surrounding natural environment. Here are some of the best ways to take advantage of Dartmouth's truly astounding access to nature, even if you aren't into long hikes, backpacking, and the like!
Pine Park and the golf course paths: I'm basically a Pine Park evangelist. I talked about it in my intro blog, but it's genuinely my favorite spot on campus. Towards the north end of campus, there's a defunct golf course that's been repurposed as open space, with several paths that lead into the woods and down to the river. It's not really a "hike" proper in that it's right on campus, there's no need to bring anything with you, and it's possible to go there and back in 20 minutes, but if I'm ever feeling overwhelmed or like I just need some fresh air, it's the perfect spot to take a short walk and sort through my thoughts, it's my go-to spot. There's something really calming about solitude in the trees by the river, and it's genuinely right here whenever I want it—I've spent sunrises and sunsets alike on those paths, and it's remarkably beneficial for my well-being every single time.


The Connecticut River. Dartmouth is right on the border of New Hampshire and Vermont; the banks of the Connecticut River, which form the state line, are just minutes on foot from the center of campus. There's a swimming dock right by the Ledyard Canoe Club, a sub-club of the DOC that also offers very cheap (sometimes even free) canoe, kayak, and paddleboard rentals to students. Beyond Ledyard, there are a number of rope swings all along the nearby section of the river that offer an exciting alternative to jumping straight in. One of my favorite sophomore summer memories was a day where some friends and I were able to rent canoes for free from Ledyard, paddle up the river a bit, and stop at the rope swing, taking turns flying into the water. It's an exhilarating adrenaline rush, very easy to paddle to without prior experience, and you can get all the equipment you need to get out there from Ledyard!

The stars. I say this to the audience every time I give an info session, but I really mean it; one of the things I loved most when I first came to Dartmouth was just how many stars you can see at night. We're not particularly close to any major city, so the light pollution is pretty low. If you grew up in a city or metro area, the most pleasant surprise of coming to Dartmouth is that every night that there is not significant cloud cover, an almost unbelievable amount of stars are visible. The astronomy department's Shattuck Observatory hosts open viewing on clear Friday nights, but you can head out to the former golf course any time to see millions of stars right on campus. Another of my favorite Dartmouth memories is a night late in my first year fall when I did just that with three friends; we sat in the grass for what felt like hours, marveling at the expanse of the Milky Way and meandering through different conversation topics. The four of us remain very close to this day, and it was one of our strongest bonding moments when we were just starting out at Dartmouth. If you only go stargazing at Dartmouth once, do it with friends your first fall—as cliché as the term "core memory" has become recently, that's what that has become for me.

It's really easy to try an outdoor activity with very little commitment! The DOC maintains an online trip registration platform called Trailhead, and any Dartmouth student can log into it, browse upcoming trips led by students and the Outdoor Programs Office, and sign up for any trip that interests them in seconds. You don't have to be involved in the DOC in any capacity whatsoever to sign up for a trip on Trailhead, and there are many trips planned specifically with beginners in mind. If you want to try a short hike, go paddling for the first time, or learn to rock climb, but you don't want a long-term commitment of any kind, you can check out Trailhead at any time just to try something new and see how you like it! Dartmouth has plenty of indoor activities as well, don't get me wrong, but even the most avid indoors person will be able to benefit in so many ways from our close ties to nature even beyond this list, from ice skating on Occom Pond to spending nights in DOC cabins free of charge—this is just the beginning!