« All Posts by this Blogger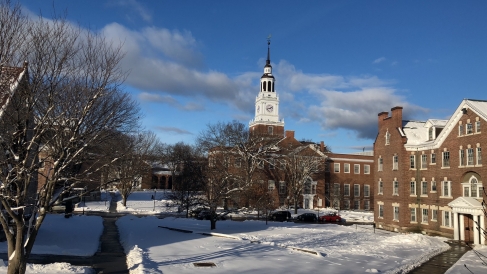 Winter Wonderland at Dartmouth
After a very long holiday break, I'm back at Dartmouth for the winter term! When I got to campus, I saw that it had been covered by a white sheet of snow, officially introducing me to the cold winter season. Although I now cannot leave my dorm without multiple layers and a pair of boots, I've found that there are some advantages of living in Hanover during the winter. Let me share some with you!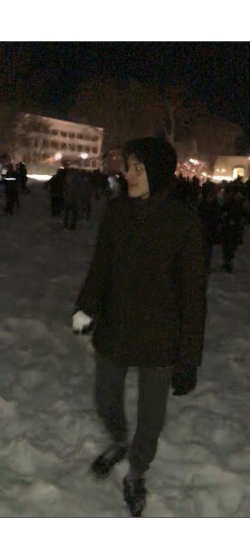 First of all, the abundance of snow on campus allows for snowball fights! That's right, a tradition we have at Dartmouth is a campus wide snowball fight on the Green at midnight, announced by an email from Dr. Seuss. This year, the snowball fight took place during Week 1, and it was honestly a very refreshing and enjoyable experience for me. It's been years since I've taken part in a snowball fight, so throwing snow at my friends and seeing everyone together to have fun was definitely a memorable experience. You can't have snowball fights without snow!
Next, winter at Dartmouth means skiing! There is actually a Dartmouth skiway near campus that is accessible for all students, so a lot of students take the opportunity to go skiing (or snowboarding) during the winter. It's super cool to be able to go skiing whenever you want, and Dartmouth also provides you with a lot of resources, such as transportation, coaching, and equipment rentals. You can also take skiing for PE credit, which is really cool. On a similar note, you can also go sledding on various spots across campus, such as the golf course. There's nothing quite like spending a night with your friends sledding down a hill together, and at Dartmouth, you can do that every night!
Last but not least, Dartmouth is simply beautiful during the winter. Although it is very cold, I actually don't mind going outside because of the breathtaking views that I wouldn't see at home. The large fields of white and the massive trees paint a beautiful picture, and it's pretty special to walk outside to a winter wonderland.
Talking to upperclassmen, some will tell you that one of the things they wish they could change about Dartmouth is the winter.  While I certainly don't enjoy the freezing temperatures, I hope you recognize that it isn't all bad. Dartmouth's climate gives students unique opportunities from snowball fights to skiing, and so far, I've had a lot of fun with the snow!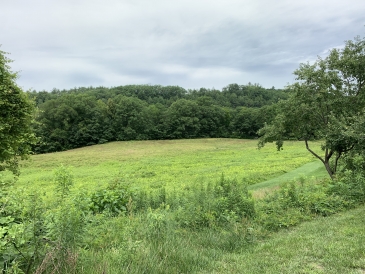 My Sophomore Trips (STRIPS) experience has reminded me of Dartmouth's unique sense of place. How many colleges have their own organic farm?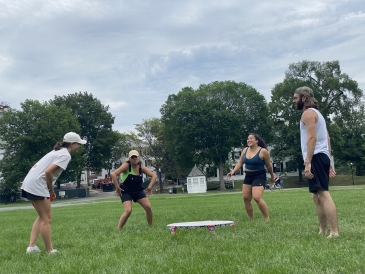 As a member of Dartmouth's Native community, just a few weeks into my sophomore summer, we've been busy revitalizing our community and making Dartmouth, once again, feel like home.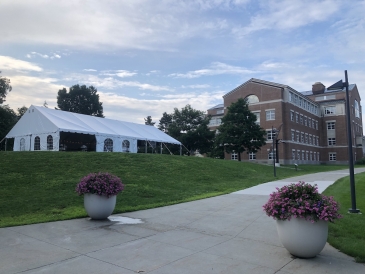 Dartmouth just resumed in-person tours for the first time since the winter of 2020! We had a fantastic opening week of welcoming visitors back to campus to explore the beautiful grounds and meet our fantastic tour guides.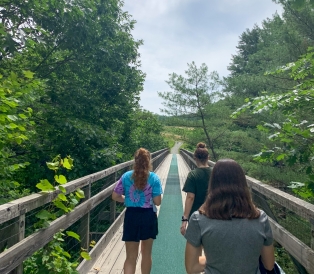 "Sophomore summer" is a short and sweet phrase, but explaining it to my friends and family back home has always been difficult. Let's break it down!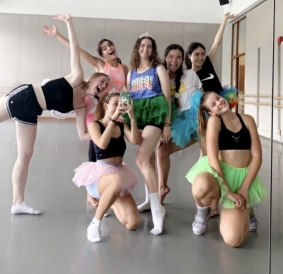 Sophomore Summer is certainly the time to try new things at Dartmouth!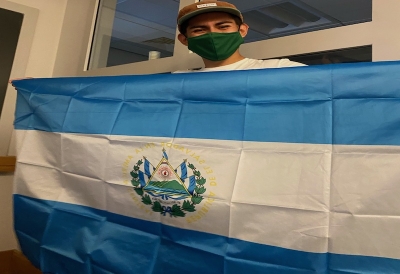 In my time at Dartmouth, I have always felt comfortable expressing my latinx identity. Here's why!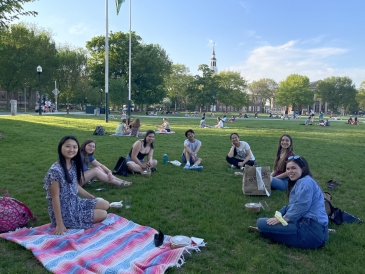 When I entered college, I was super excited to join The Dartmouth news staff, which is, fun fact, America's oldest college newspaper. Journalism is an awesome way to grow as a writer, hear stories, work on a passionate team, and report the truth!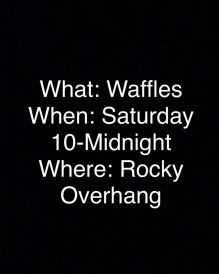 Now that campus restrictions were going back to normal, I wanted to do something I have been missing since the winter term of 2020: Waffles.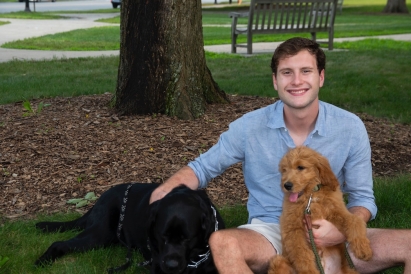 I'm back on campus for my second straight summer in Hanover, and there's been one consistent through-line over the past year—some delightful dogs.