You are here
« All Posts by this Blogger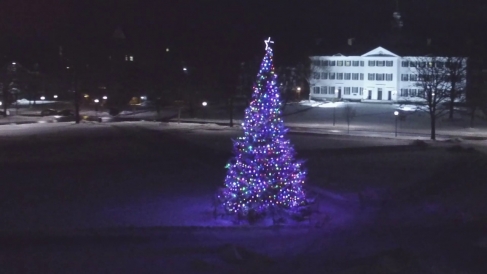 Santa Hats in November?
I come from a Chinese family, which means that growing up, I didn't really celebrate American holidays. Although I dressed up for Halloween when I lived in Canada, and even had a Christmas tree for a few years, I never really got to experience the spirit of the holidays. As a child, I accepted that I would never feel that Christmas morning excitement or Halloween spookiness. I was happy with receiving Red Packets and having large family dinners for Chinese Lunar New Year. Halfway through November, however, and I think I might be able to experience some American holiday spirit after all.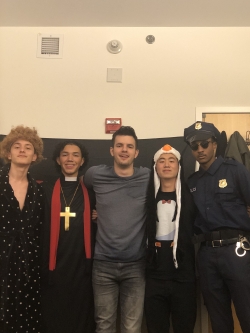 My Dartmouth holiday experience started with Halloween, where I saw some of the coolest costumes ever. Coming into the week, I wasn't expecting much, as Halloween was on a Thursday and many of us had midterms throughout the week. My expectations were quickly surpassed however, as on Wednesday we got a Blitz (email) informing us of several Halloween parties. Events continued to pop up throughout the week, and every night I saw better and better costumes. As I saw animal onesies, priests, and sports athletes run across campus, I began to understand what all the Halloween hype was about. My favorite costume was worn by my roommate and his friend, who made their own Airpods costume.  I had a lot of fun wearing my penguin costume, and my friends and I are already looking forward to Halloween next year. 
Of course, we can't talk about holidays without talking about Christmas, and in the middle of November, you might be surprised to hear that I have already seen some holiday cheer. The week before finals, there were some Christmas celebrations, where I saw many Santa hats and Christmas sweaters. Seeing all the smiles and Christmas decorations in November was awesome and had me even more excited for when Christmas eventually comes around. Although I won't be at Dartmouth for the holiday, the community has instilled the Christmas cheer in me!
What I love about Dartmouth about is how much fun I can have here while receiving an amazing education. Everyone here is super laid-back, and all the events and parties are open to everyone. I never had to worry about if I was getting too into my Halloween costumes, as everyone here is excited to see the best costumes. At the same time, some of my friends chose to not dress up, and that wasn't a problem at all either. At Dartmouth, you get to be who you want to be, and you get to have tons of fun while doing it. Merry Christmas!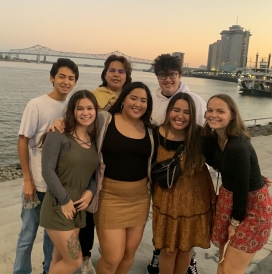 But at the end of the day, when people ask me what my favorite Dartmouth memories are, I'm always thinking about the place. Ice skating, pink sunsets, riverbanks, or canoeing? That's my highlight reel.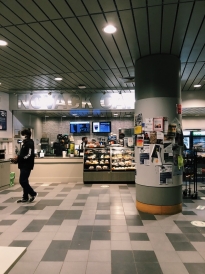 In a world where proper social distancing is so important, Novack Café has fulfilled a unique desire for current on-campus students; it's a place to study, hang out with friends, and grab a snack—all while staying COVID safe.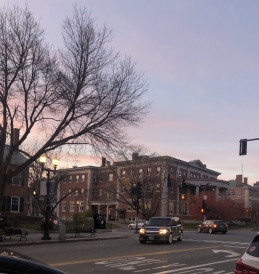 The last week of October was especially ~spooky~ as I was able to find more time than usual to enjoy my weekend with friends and the small-town-charm of Hanover.

While the student body at the College may be relatively small, students here recognize that their vote can hold a lot of weight in New Hampshire, a classic swing state.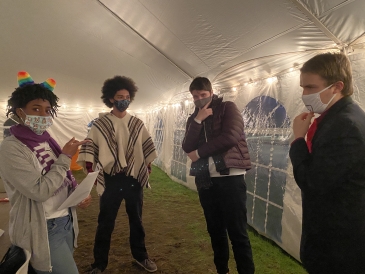 After walking around campus all day in eye-catching attire, we headed to a Murder Mystery night hosted by Phi Tau (a fraternity) in one of the tents scattered around campus.

On Friday, a few friends and I decided to take part in an event held by Collis After Dark, which organizes a lot of the student programming on-campus.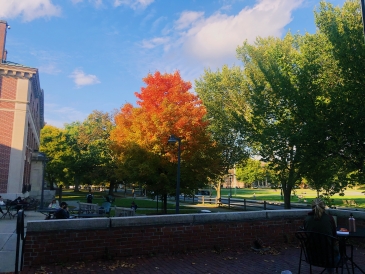 My personal visit to Dartmouth was a huge factor in my decision to apply, so in honor of Week 7, I hope this blog post can virtually illustrate some of what Dartmouth has to offer in seven images – worth 7,000 words!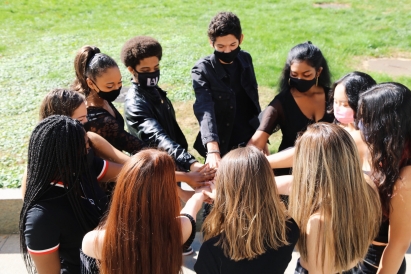 As a member of multiple performance groups on campus, I thought I'd give you a bit of background info on the opportunities here and discuss what we've been up to!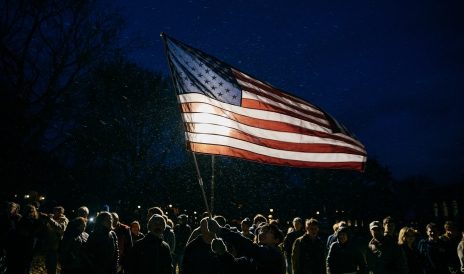 In honor of Veterans Day, I was able to interview student veteran Eugene Lovejoy '22 to hear about his experiences in the United States military and as a Dartmouth student. Read on to learn more!