You are here
« All Posts by this Blogger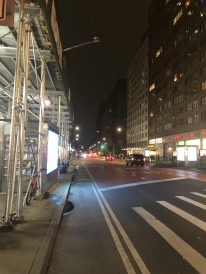 Quick Trip to the Big Apple
After two months in Hanover, I have made great friends, extraordinary memories, and enjoyed learning in and out of the classroom. As a city boy, however, I also found myself starting to miss the big city. Fortunately, being at Dartmouth not only means being able to appreciate everything a rural and outdoor setting has to offer, but also convenient transportation options to the cities near the college. Therefore, I decided to take a quick trip to New York City last weekend.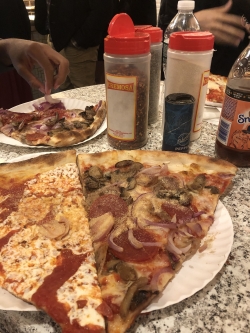 I took the Dartmouth Coach, which is a very accessible option all students can take to travel. After a five-hour bus ride that featured beautiful views of the New England foliage, I was in New York City! I immediately noticed the skyscrapers, bright lights, and loud city noises that had almost become unfamiliar to me. Although I enjoyed being around the city atmosphere, I also found myself missing the calm and intimate nature of Dartmouth. Throughout the weekend, I reconnected with old friends, sharing our college experiences and enjoying delicious food.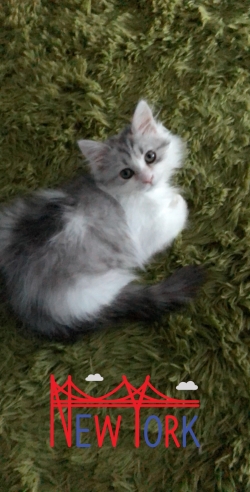 As I talked to my friends about what it was like to study in New York, I gained a new appreciation for everything that made Dartmouth special. My friends enjoyed going to school in the city but remarked that they missed the close community we had at high school. At a big school in the city, it was difficult to develop strong relationships with a range of people, and so they often felt confined to their friend groups. I reflected on my time at Dartmouth, and although I did miss my high school community, the community at Dartmouth was definitely something that I felt connected to. Understanding that not everyone can enjoy a college community, I am even more grateful for the intimate feel that Hanover had naturally given the college. 

One of the main reasons I chose to come to Dartmouth was the rural setting, as it was different from what I had known my entire life. At the same time, one of my biggest concerns about coming to Dartmouth was the rural setting, as it was different from what I had known my entire life. After two months at Dartmouth, I am happy to report that Hanover has been everything I hoped it would be. The beautiful sights, accessible outdoor activities, and intimate community has made my time here so special. However, for anyone who isn't sure about the rural setting like I was, you can be reassured that the city is only a bus ride away, available any time you want it.
I still wake up every morning and think "I'm at Dartmouth" with a distinct sense of pinch-me-I'm-dreaming. Sounds crazy, but it's true.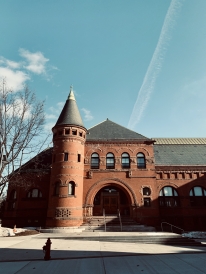 I'm going to be completely honest: sometimes college is hard! I've compiled some resources that are great if students want to take some time to de-stress.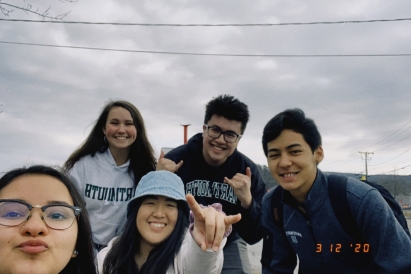 Even if I won't see my fellows NADs (our powerful Indigenous community), Questies (Questbridge ʻ23s represent!), and First-Generation Low-Income (FGLI) folks for a little while, you should all know that you make Dartmouth a wonderful place to be.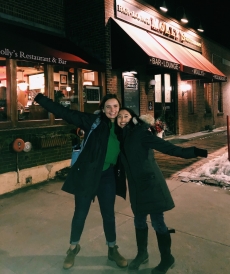 Because the town and school are small, they are extraordinarily interconnected and, in my experience, people in the community have been super welcoming. One long time Hanover resident even helped me pick out a good winter coat!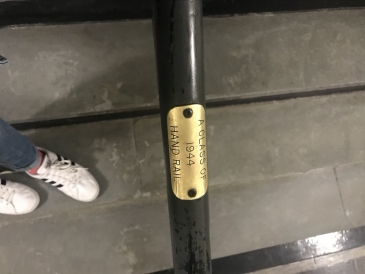 When I think of "old" at Dartmouth, I think of the many parts of campus that are rich in history. So this week, I went around to a couple of locations on campus to capture some of the historical parts of campus and their history.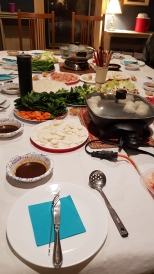 You can imagine my happiness when one of my friends forwarded an email with the subject: HOT POT DINNER @ International Cafe — RSVPs needed.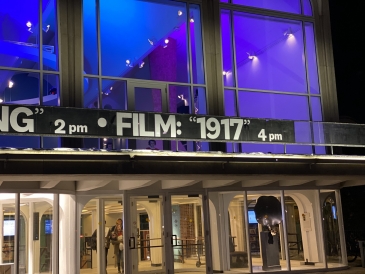 I don't think any place exemplifies the stereotypical college town like Hanover and our dear old Dartmouth. Of the places at Dartmouth that have the best vibes, my vote — without question — goes to The Hop.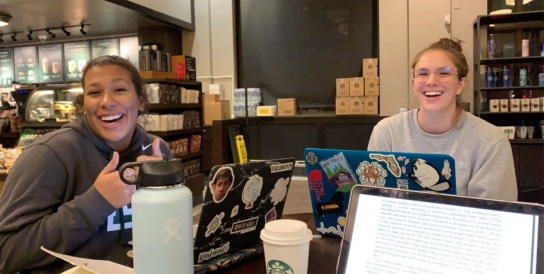 When I came to Hanover almost four years ago to start my freshman year, finding every place that serves coffee was of the utmost importance. Here's the rundown on the best places in town for coffee.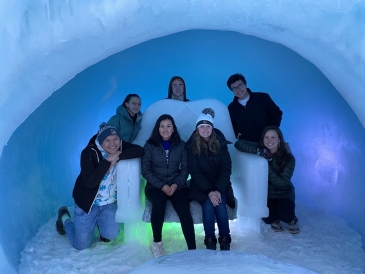 It's almost the end of my first winter here in Hanover, but that doesn't mean my friends and I didn't hop on the opportunity to go check out some ice castles an hour and a half north of us.