« All Posts by this Blogger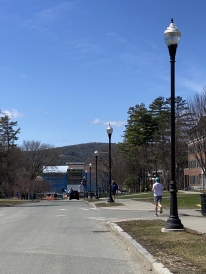 Answering Questions from Prospective Students!
In a world where COVID-19 never happened and the pandemic only occurred in an alternate universe, Dartmouth would be welcoming hundreds of prospective students to campus for its Dimensions program. Unfortunately, the reality is that Dimensions hasn't taken place since I was a prospective student, and that Admissions programming has been virtual ever since. This month, I got to be a part of Pine Pods, which is this year's virtual program for prospective students to learn more about Dartmouth. I really enjoyed meeting '25s and helping to answer their questions about Dartmouth. In fact, I was surprised to find out how similar their questions were to the ones I had when I was visiting. Therefore, I decided to put some of the most popular questions together and provide some answers for future prospective students who also have these questions on their mind!
Q: What do I do from now until the fall?
A:  Now that the hard part is over, a lot of students are wondering what happens next. The most important thing is figuring out where you want to go for the next four years. After you talk with current students and decide which college is best for you, all you have to do is sit back and relax. Enjoy your senior spring, and don't worry too much about college just yet. Something I emphasized to my group was that even though social media is a great place to meet your future classmates, don't stress about being involved in the group chats if that's not your thing. Also, you don't have to worry about missing out on any important communications, just make sure you're checking your email regularly so that you fill out any forms sent your way! For Dartmouth, most of the communications will happen in the summer, so there really isn't anything to stress about. 
Q: Do you enjoy the social life at Dartmouth?
A: This is a very popular question, and I think there's a lot of things students are thinking about when it comes to social life at Dartmouth. Let's start with Greek Life, which is probably Dartmouth's biggest social space. The things I like to emphasize about Greek Life is that it's a very inclusive and diverse space. What I love about the scene is that during on-nights, the houses are open to everyone. Therefore, you don't have to worry about being invited or knowing the right people. Furthermore, each house has its own identity and vibe, which means you'll most likely be able to find a house you like. Moving on from Greek Life, I also like to tell students that there are other social spaces where you can meet new people and have fun. The Dartmouth Outing Club, Collis Late Night, campus clubs and your housing community are all great alternatives or supplements to Greek Life!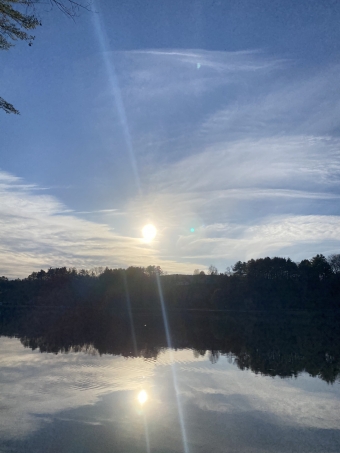 Q: What is the modified major?
A: I was surprised to get this question a lot during my Pine Pods, but I remember being interested in the modified major when I was a prospective student as well. The modified major is an opportunity for you to take two areas of interest and study them together. Almost any combination of fields can become a modified major, with examples ranging from economics modified with psychology to math modified with art. It's very easy to modify your major and gives students a lot of autonomy on deciding what classes they want to take in college. Since a lot of students have questions about their major, I think it's important to remind Dartmouth students that you don't have to declare a major until the middle of your sophomore year. Therefore, you have a lot of time to figure out what you like, and your plans going into college will probably be different from what you eventually decide to study!
I hope these answers to some of the most popular questions have been helpful to any prospective students thinking about coming to Dartmouth. As always, if you have any follow-up or clarifying questions, feel free to reach out to a current student or email me at shuyi.jin.23@dartmouth.edu!