« All Posts by this Blogger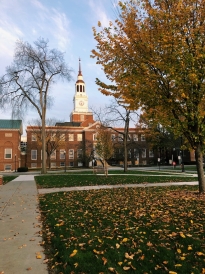 Meet Dartmouth Students (Virtually)
Looking back on my college search process, I distinctly remember really wanting to meet students to try and get a sense of the school's culture, though I didn't know people at all the schools I was interested in. To help you guys out, I decided to interview a couple of my friends to help you guys get a sense of life at Dartmouth!
Meggie Bond '24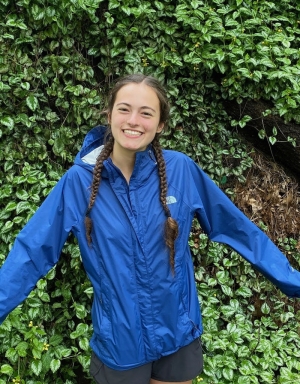 What do you want to study? "At this point I am planning on studying Physics, Biology, and French, but honestly almost every class I have taken so far has been so interesting that now I want to study Geography and earth science as well!"
Why did you choose Dartmouth? "Dartmouth students are just so happy, I do not even know how to explain it. That is what really drew me in. But Dartmouth also combines my love for the outdoors with such incredible academic programs. I am one thousand percent positive there could not have been a better fit for me."
What's your favorite part about Dartmouth? "At Dartmouth, students do not take any moment for granted, and I think that is what I love most. In between classes I have gone rock climbing, kayaking, snowshoeing, alpine and Nordic skiing, and on endless hikes. I have gone thrifting and dressed up with some friends for a fancy brunch, and I even participated in a campus-wide snowball fight at midnight. I have danced across the campus and had riveting conversations while waiting in line at our dining halls. I have laughed/cried with friends in Novack, prepping for exams."
What are you involved in on campus? "I love planting and gardening, and one of my favorite activities this fall was the farm work-days. I am also obsessed with rock climbing especially, and there have been so many climbing trips available that are incredible, and hopefully soon the rock gym will open so I can practice my skills there! Besides climbing, I have been on so many hikes since coming here, and the views never get old."
Cori Hoffer '24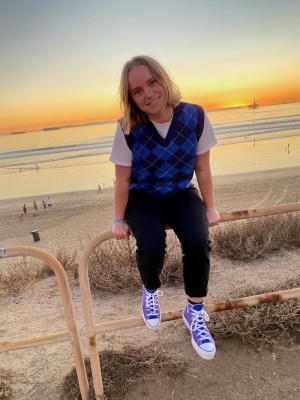 What do you study? "I'm studying psychology."
Why did you choose Dartmouth? "The campus is beautiful and I love the small forest town vibes. It's also really cool that there are so many outdoor activities in the Hanover area and I really love trying them."
What's your favorite part about Dartmouth? "It really seems like I have constant access to help and resources. Between the small class sizes and the amazing professors who are always open for 1 on 1 help and advising, I can tell just how much effort the faculty puts in to make sure that students feel like they can succeed."
What are your interests and what do you do on campus? "I'm on the track team and I'm extremely passionate about early 00s music."
Zoe Chafouleas '24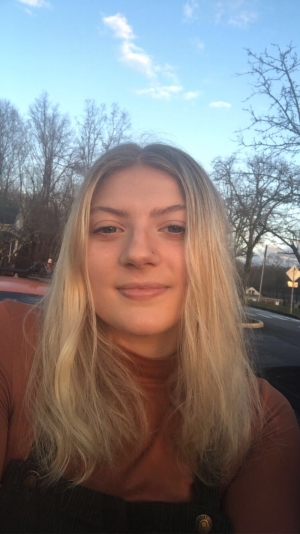 What do you study? "I'm studying biology and women and gender studies."
Why did you choose Dartmouth? "I loved how much access there was to undergraduate research with amazing faculty members. Also, I love the outdoors and have really enjoyed skiing this winter."
What's your favorite part about Dartmouth? "It's crazy how many resources and activities are available to students, even during COVID. Dartmouth provides so many opportunities and they're super accessible to students who seek them out."
What do you do on campus? "I'm a thrower on the track team and I'm involved in the Women in Science Program, which pairs self-identifying women with STEM research and funding."