« All Posts by this Blogger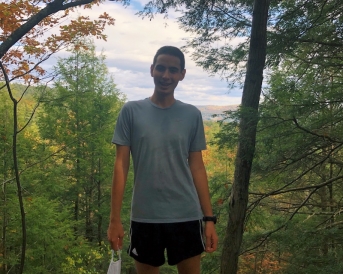 A Hanover Fall: Friends, Food, & the Great Outdoors
As I write this I'm covered in my fluffy blanket, listening to a ~fall vibes~ playlist as the 36-degree crisp October air enters my room through my window. Obviously, regardless of the sometimes-cold daytime-weather and rain, fall in Hanover has been one of the most amazing experiences of my life! While I've definitely dedicated a lot of space on my blog to talking about the changing colors of the trees during a Dartmouth fall, I'm going to do it again today, because this week I went on a (socially-distanced) hike to see the peak foliage.
After grabbing lunch earlier, my friend Emma (from my orientation group) and I decided to go for a hike on a Monday afternoon. About two hours later, we met up on the Dartmouth Green before heading out to a nearby trail called Velvet Rocks, not really knowing what to expect. Once we got there, we were totally floored: the Dartmouth Outing Club carved a couple of trails in the forest, each leading to a different vantage point. We spent about two hours hanging out and walking around, checking out the different viewpoints to try and find the prettiest and so-called crunchiest route (literally every single one was perfect though).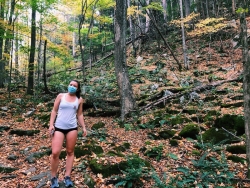 After making our way back to campus, we decided to hang out again a couple days later, agreeing to check out a Programming Board activity and then Hanover's premiere Thai food establishment: Tuk Tuk. That day, we headed to a tent serving warm apple cider donuts and creemees (NH/Vermont slang for maple soft serve), did some arts and crafts, and then booked a reservation later that night at Tuk Tuk.
A couple hours after, a few of us were seated at Tuk Tuk, looking over the menu. Pretty confident in my ability to handle spice, I ordered my Tofu Pad See Ew, making sure to say add that I wanted it spicy. The waitress asked for a quick confirmation and took the remaining orders. Once the food arrived and I started eating, sweat began to pour out of my head and my mouth was ON FIRE, but it tasted sooooooo good; all my friends made jokes about it, but I definitely couldn't think of a better way to stay warm on the cold walk back.
While the fall weather is obviously different from what I'm used to, exploring the outdoors, meeting new people, and finding ways to spend time away from my coursework have made me feel so much more comfortable in the Upper Valley. Between virtual club meetings, classes, and socially distanced hangouts, Hanover is really beginning to feel like home.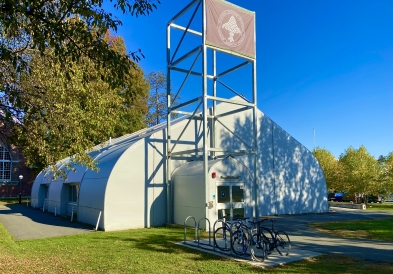 Hi there! Prepare to go on a picture-filled adventure, as I give you an outline of some of my best chill spots on campus.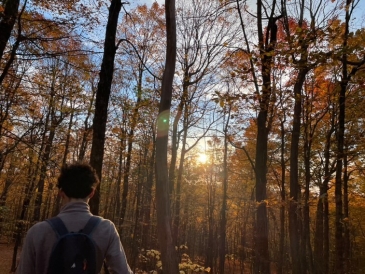 Dartmouth's location offers students incredible opportunities to go outdoors and enjoy its beautiful, bucolic environment. But, to be honest, for some of us this is something new. Come check my experience!
Antônio Jorge Medeiros Batista Silva
2025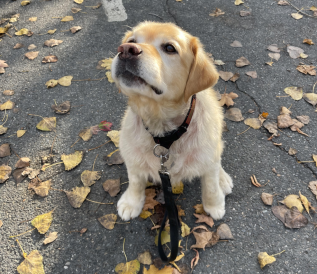 1,132 miles from my house, Hanover has emerged as a new home and community.

I'm not a regular mom, I'm a COOL mom! And by "mom," I mean "First-Year Undergraduate Advisor for School House" — but that doesn't fit in the post title :(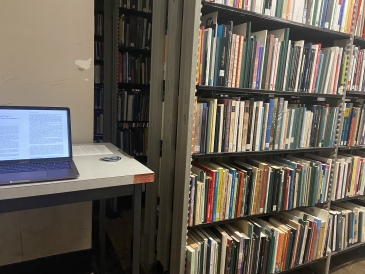 Hello there! It's me again. If you were wondering whether I am still alive after going through my first week of classes, then this is a sign to show you that I am still buzzing and kicking.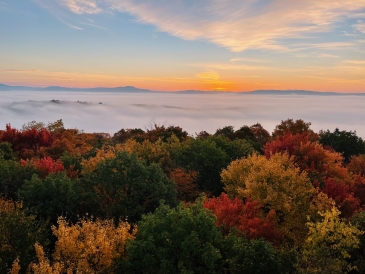 Talking about two things I did outside of my classes and extracurriculars this week: Hiking Gile mountain and the Dartmouth Zoo!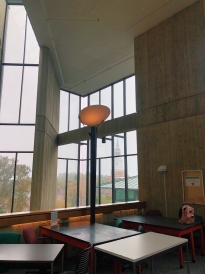 After a few weeks of adjusting to in-person classes and the general swing of college life, I thought I'd take you through a day in my life during week 5!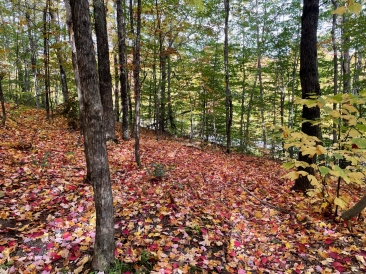 As the term is quickly coming to a close, I figure this is an excellent time to reflect by doing my own rose, bud, and thorn for this fall!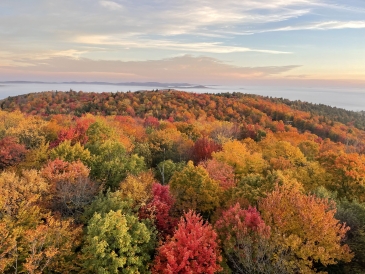 I thought I'd use this blog post to share a bit more about Dartmouth's profound sense of place my first in-person (non-Zoom) term— particularly, the people, the place, and the pines.