« All Posts by this Blogger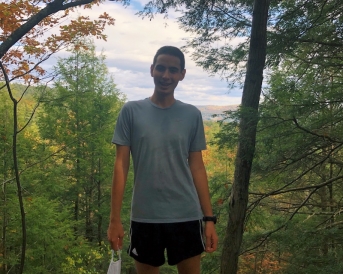 A Hanover Fall: Friends, Food, & the Great Outdoors
As I write this I'm covered in my fluffy blanket, listening to a ~fall vibes~ playlist as the 36-degree crisp October air enters my room through my window. Obviously, regardless of the sometimes-cold daytime-weather and rain, fall in Hanover has been one of the most amazing experiences of my life! While I've definitely dedicated a lot of space on my blog to talking about the changing colors of the trees during a Dartmouth fall, I'm going to do it again today, because this week I went on a (socially-distanced) hike to see the peak foliage.
After grabbing lunch earlier, my friend Emma (from my orientation group) and I decided to go for a hike on a Monday afternoon. About two hours later, we met up on the Dartmouth Green before heading out to a nearby trail called Velvet Rocks, not really knowing what to expect. Once we got there, we were totally floored: the Dartmouth Outing Club carved a couple of trails in the forest, each leading to a different vantage point. We spent about two hours hanging out and walking around, checking out the different viewpoints to try and find the prettiest and so-called crunchiest route (literally every single one was perfect though).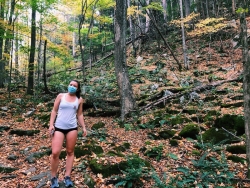 After making our way back to campus, we decided to hang out again a couple days later, agreeing to check out a Programming Board activity and then Hanover's premiere Thai food establishment: Tuk Tuk. That day, we headed to a tent serving warm apple cider donuts and creemees (NH/Vermont slang for maple soft serve), did some arts and crafts, and then booked a reservation later that night at Tuk Tuk.
A couple hours after, a few of us were seated at Tuk Tuk, looking over the menu. Pretty confident in my ability to handle spice, I ordered my Tofu Pad See Ew, making sure to say add that I wanted it spicy. The waitress asked for a quick confirmation and took the remaining orders. Once the food arrived and I started eating, sweat began to pour out of my head and my mouth was ON FIRE, but it tasted sooooooo good; all my friends made jokes about it, but I definitely couldn't think of a better way to stay warm on the cold walk back.
While the fall weather is obviously different from what I'm used to, exploring the outdoors, meeting new people, and finding ways to spend time away from my coursework have made me feel so much more comfortable in the Upper Valley. Between virtual club meetings, classes, and socially distanced hangouts, Hanover is really beginning to feel like home.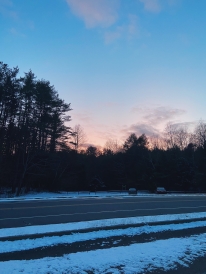 No freshman year is perfect, and I'm reflecting on a few learned lessons that I wish I knew before attending Dartmouth.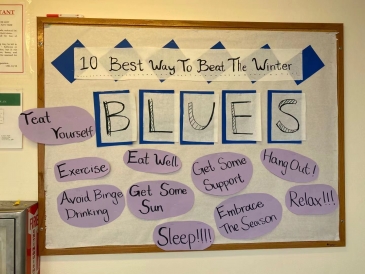 I was attracted by the opportunity to engage with first-year residents and shape their Dartmouth experiences, in addition to working with other UGAs and staff who shared my interest in helping others.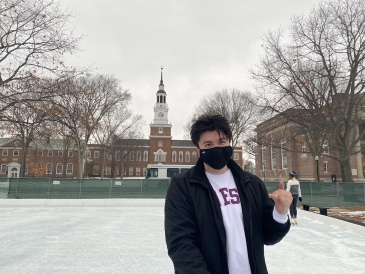 After almost a year off-campus, I came back to campus committed to the winter experience and I am simply loving it.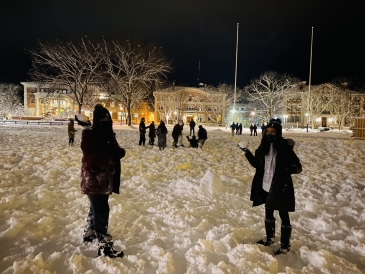 Dartmouth's tradition of a campus-wide midnight snowball fight lives on!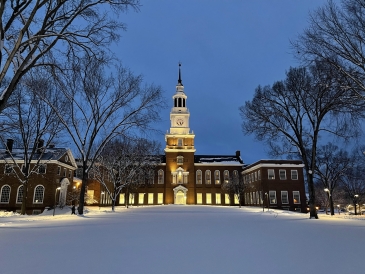 We so very wish you could step onto Dartmouth's campus yourself to witness the beauty of our winters live, but COVID-19 has made visiting campuses extremely difficult. I would love to share some of my favorite photos from this past snowy week!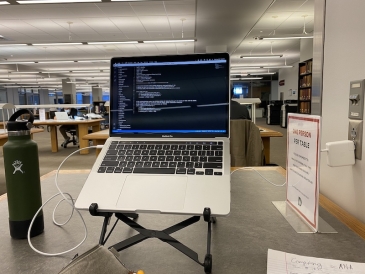 With lots of things (understandably) still closed on campus, it's nice to know that study spaces are beginning to open up again in a safe and responsible way.

From classes to extracurriculars to book club, there are endless communities to join at Dartmouth!

Take a look at a few activities I do during Winter term as an on-campus student!

In previous winters, I was able to skate on Occom Pond, usually at events with my Living Learning Community, and I'm glad to see that we're still able to take part in such winter festivities even with COVID-19 restrictions.