« All Posts by this Blogger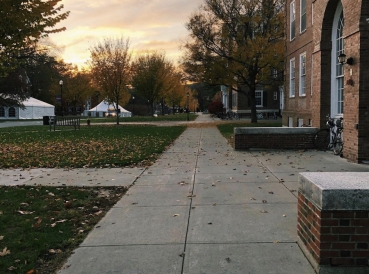 A Definitive Ranking of the Best Study Spots on Campus
Week 8 has definitely pushed me further academically than I ever really thought, so I've been spending a ton of time taking advantage of on-campus study spaces to grind out problem sets, pre-lecture videos, and final papers. While it's certainly been a little tough to power through all my work, finding pretty places to power through schoolwork has definitely made my Dartmouth experience better, and—luckily for students—there's no shortage of beautiful places on campus.
The Stacks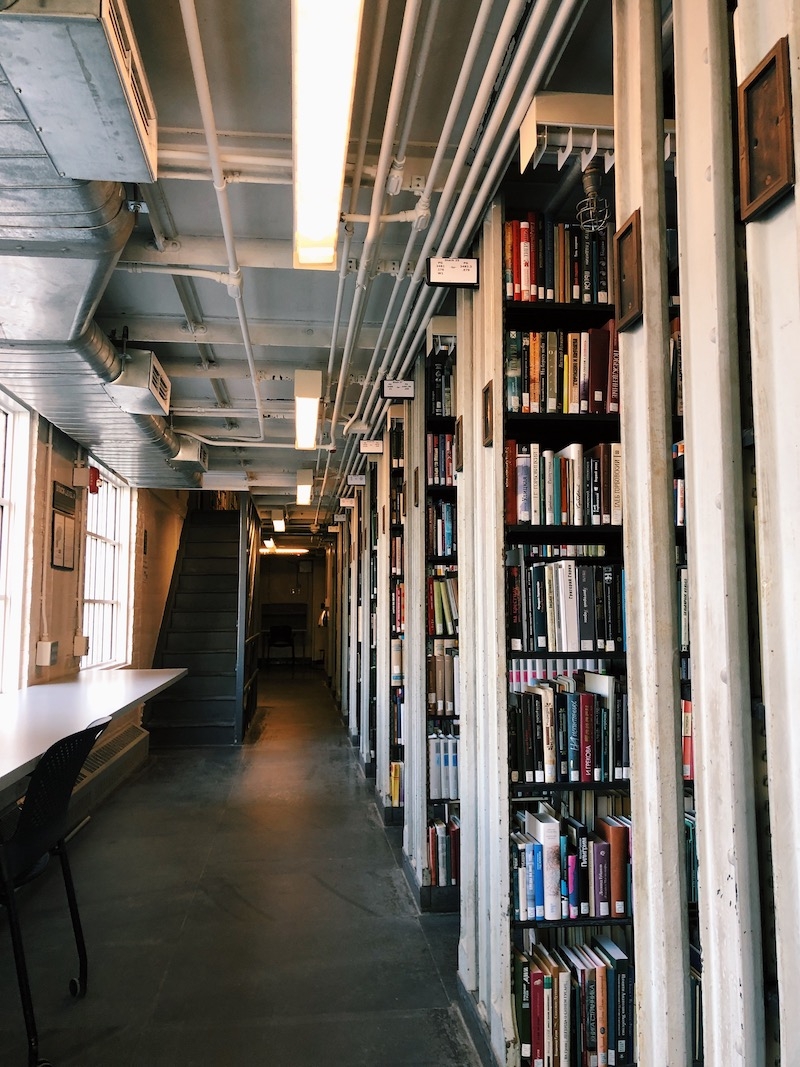 Starting off with my absolute favorite study spot on campus, the stacks in Berry library are an absolutely amazing place to get work done. Surrounded by books and—depending on how many floors you choose to climb—the stellar views of changing leaves, the stacks offer total quiet and tons of versatility in study spaces, with cubicle type rooms open to students wanting total isolation to long tables next to large windows for more casual studying.
One Wheelock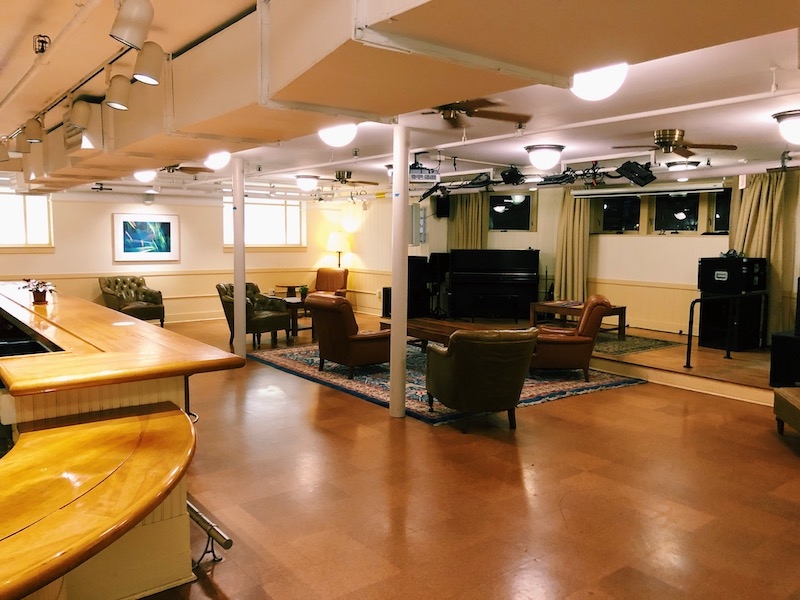 While not a devoted study spot, One Wheelock is an event space in the Collis Center for Student Involvement with a very distinct coffee shop vibe. Filled with decorative rugs and comfy chairs, One Wheelock is the perfect place to make your way through readings or to finish up an essay, especially if you don't mind a little bit of background noise. Honestly, the energy of the room is super calming and I always find gravitating towards One Wheelock when I want to chill out and work at a semi-leisurely pace.
The 1902 Room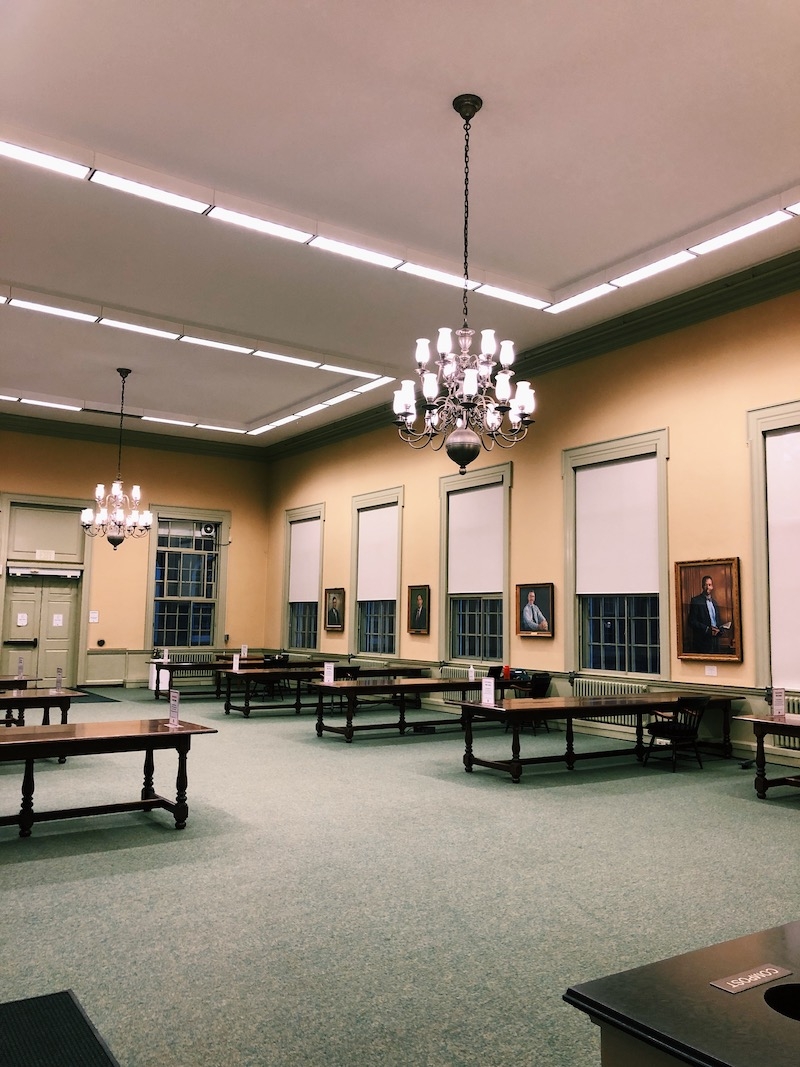 One of Dartmouth's most popular study spots, the 1902 room is located right near the entrance to Baker-Berry Library. Typically open 24 hours (the schedule has been changed in response to the pandemic), the 1902 room is—in my opinion—best for morning and daytime studying, particularly because that's when the room absolutely fills with light. Lined with massive windows and regal portraits, the 1902 room almost makes getting up early worth it for me, even if it's just to work through a couple of math problems.
Outside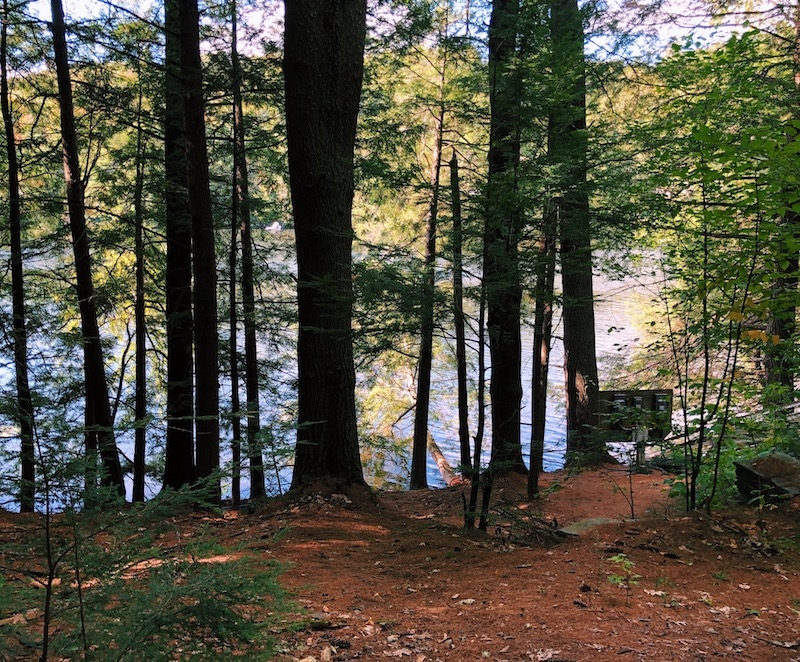 While Hanover has a reputation for getting and staying very cold early in the fall, the weather has been so amazing throughout the term and—apart from a couple of very cold days—has been so perfect for outdoor studying. My suggestion: grab your backpack, print out your notes, and head out to a trail called Pine Park; absolutely nothing compares to the satisfaction of making your way through your work while surrounded by trees and sitting next to the Connecticut River.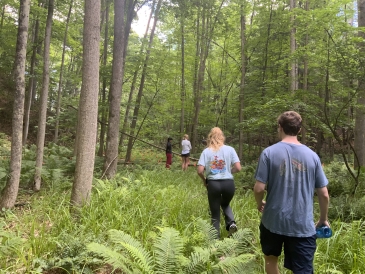 Catching dragonflies at the Organic Farm during my Agroecology lab, plunging feet first into the Connecticut River after class, and exploring the Upper Valley by electric scooter… all in one day! Welcome to Sophomore Summer.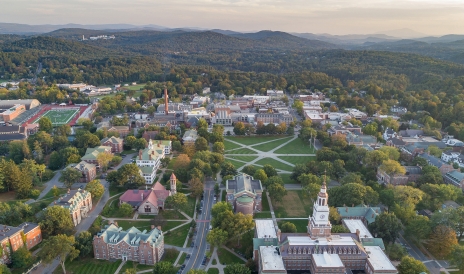 I can't believe it. The final blog post of my junior year.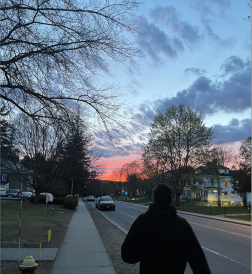 I want to share with you all the kind of friends that you can expect to make at Dartmouth.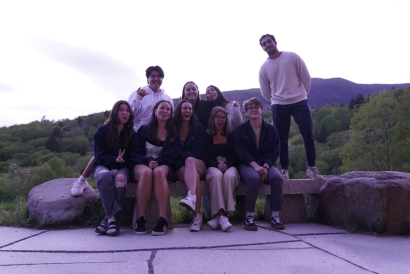 To celebrate a wonderful first spring term, my friends and I got together for a "lodj dinner" at the Moosilauke Ravine Lodge!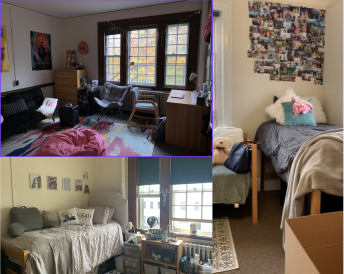 Ever wondered what freshmen dorms look like at Dartmouth? Here's a rough guide to Freshman dorms!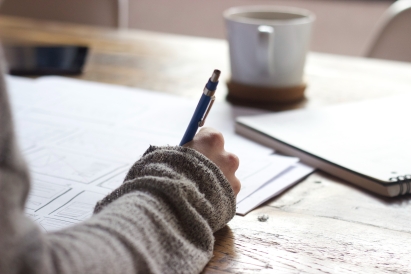 Procrastination: friend or foe? Read on to find out how I feel about this topic at Dartmouth!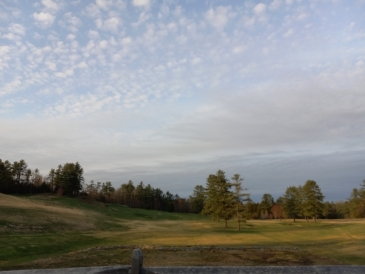 Here's what I have been up to during spring term!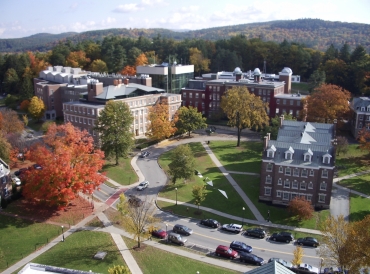 I wanted to make my last blog post for this academic year about the places in the Dartmouth community that I will deeply miss and have made amazing memories with the wonderful members of this community.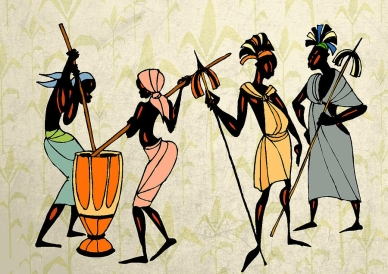 African and African American Studies (AAAS) encourages people to think about how history shapes the present and engage with the past to envision a more just and equitable future collaboratively.