You are here
« All Posts by this Blogger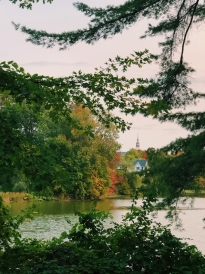 A Day In My Life as a '24
Hi everyone! I had a super active Sunday and decided to document everything. Keep reading to hear about a typical weekend before a freshman's first midterm week!
10:00AM-1:00 PM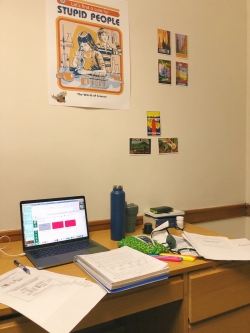 I woke up super late after a night of watching Euphoria and Harry Potter with my roommate Ari and decided to head to the '53 Commons dining hall—affectionately dubbed "Foco"—to grab breakfast. We just got access to the dining hall after quarantining through the first two weeks and it's safe to say that I'm already obsessed. There are so many options for every meal that it literally takes me about 10 minutes of walking around and reading all the menus to decide what I want to eat. This morning I went with the classic (oatmeal with raisins) and grabbed a banana and coffee before heading back to my room to study before the upcoming midterm week.
1:00-4:00 PM
After studying in my room for a while, I headed to get lunch from Foco (the vegetarian/vegan section has vegan PIZZA!) before walking to the library for my reserved study time with my friend Ryan. We found a long table so we could social distance while still spending time together and I cranked out some textbook reading and pre-lecture work for my calculus class then continued studying for my biology exam. While studying with Ryan, we decided to meet up again for a picnic dinner to see the foliage.

4:00-5:00 PM

I left the library a little early for a club meeting and went directly back to my room and jumped on Zoom. I'm involved in a club called the Dartmouth Undergraduate Journal of Science, and I'm working on writing a joint print article (like a group project) about cancer and its treatments from a couple different perspectives, likely biological, clinical, and economic. The Dartmouth Undergraduate Journal of Science is super cool because it brings together a bunch of students from different STEM backgrounds and allows them to be published in an academic journal as an undergrad.

5:00-7:00 PM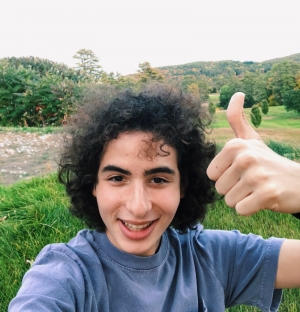 Once I finished my club meeting,
Ryan and I grabbed a to-go dinner from Foco and walked out to Occom Pond to go and look at the foliage from the golf course as a study break. It took a little while to get there, but it was totally worth it to see all the trees changing color while the weather was still warm-ish. One of the best parts of Dartmouth is the amazing nature that surrounds Hanover: students can literally go on a hike when they're bored or just want a break. It was super pretty and while walking back around Occom, I saw this view of the bell tower on Baker Berry Library surrounded by fall foliage. I'm still in shock about how I get to go to college in the most beautiful place ever.
7:00 PM-12:00 AM
After my picnic, I went back to my room and joined a review session with the Teaching Science Fellow for my biology class. She went over a problem set she released for us to practice on earlier and answered a bunch of questions. After that, I just studied a little bit more for my biology exam then watched some more Euphoria with my roommate. All in all, a pretty packed day full of studying and enjoying the Hanover outdoors. Goodnight!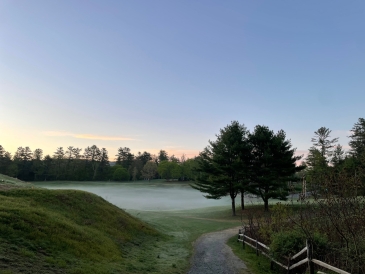 Honestly, there is no such thing as a normal Friday at Dartmouth, and I just had my most spontaneous and memorable day during my time at Dartmouth so far.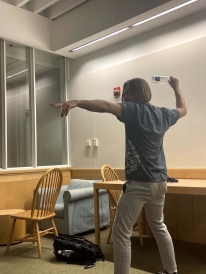 This week I designed a new sport – read on to find out how this relates to life at Dartmouth!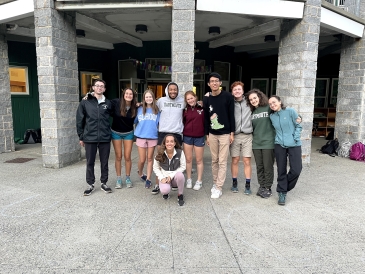 Last Saturday, instead of spending time doing work in Sanborn, spending time on the Green, or hanging out in my fraternity house, I spent most of the day out on the golf course, with a backpack full of supplies for outdoor events.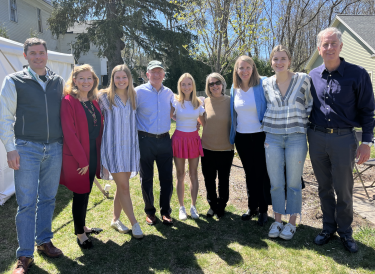 Dartmouth hosted its annual First-Year Family Weekend, and I was lucky to visit with my parents!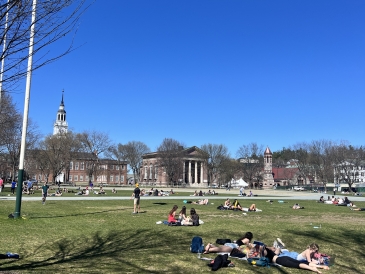 My freshman year is coming to an end, and I've taken a handful of STEM courses here to speak about my experience so far––it has been quite an interesting ride!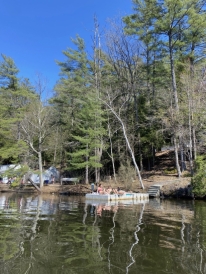 I was worried how my college experience would be affected by my LGBTQ identity, so here's a brief reflection of how it's been at Dartmouth.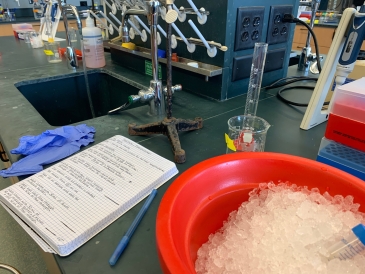 Ever wonder what STEM labs are like at Dartmouth?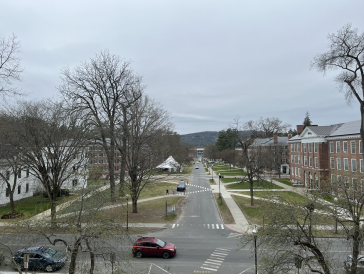 As I am reflecting on my Dartmouth experience thus far, I want to dedicate this post to Dr. Petre.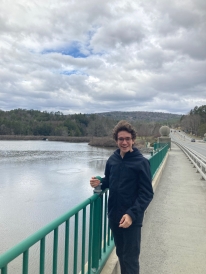 At Dartmouth, we are lucky to live in an extremely scenic environment. Among all the fun activities one can find in and out of campus, my favourite has to be visiting the Montshire Museum of Science!
Antônio Jorge Medeiros Batista Silva
2025