You are here
« All Posts by this Blogger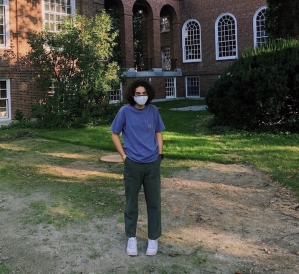 Breaking the Ice
Hey, I'm Owen and I'm a '24 from Hollywood, Florida. A fun fact about me: I always get super nervous during icebreakers. They always catch me mildly off guard: either I'm left searching for an interesting fun fact—that actually leaves an impression—or some sort of adjective that starts with an "O" (there really aren't many flattering options). I mean, I can always use the obvious ones: I'm a twin, runner, vegan, bibliophile, and Latino Jew living in Hollywood, Florida, but originally from Miami Beach. On the contrary, if I'm trying to give a real glimpse into my personality (at the risk of oversharing), I could talk about how I've eaten oatmeal every day for the past year, my love of cheap coffee, and how I'm still—to this very day—terrified of the Oompa Loompas from "Willy Wonka and the Chocolate Factory."
Now that you know all about me (and all my meager potential choices during icebreakers), at Dartmouth I hope to get involved with the club Triathlon team, the Latin American Students Association, the Dartmouth Undergraduate Journal of Science, and the Hillel on campus. As of right now, I'm hoping to major in Biology and Romance Languages, studying Spanish and French, but—honestly—who knows anything for sure at this point. One of the best parts of Dartmouth—and, by extension, the liberal arts—is the ability to explore subjects outside of your primary interests and I'm excited to take classes in math, art history, earth sciences, chemistry, and government. On campus, you can probably find me reading or stressing over problem sets in Baker-Berry Library, searching for new running trails, taking full advantage of the '53 Commons' vegan section, listening to random indie music in my room, or watching "Perks of Being a Wallflower" for the thousandth time.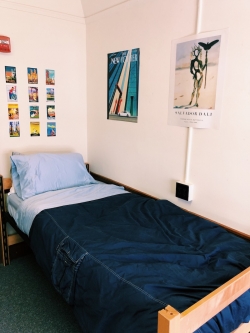 While in the midst of a pandemic, I'm extremely excited to be on campus right now. I've been using my time during quarantine to explore Hanover through runs, meet my professors through office hours, review sessions, and classes, and hang out with my roommate.  Right now, I'm taking a multivariable calculus class, an introductory cell biology class, and a writing class focused on food. Staying up late cranking out problem sets and essays or Zooming with friends has already replaced the hours and hours I spent watching Netflix over the summer (yes!).

In all seriousness, adjusting to college life during a pandemic has been difficult but Dartmouth has done an outstanding job of making me feel welcome. While running, people wave and shout "hi" at me and I've made friends through my Orientation team group that I've seen all across campus during walks. Super excited to show you guys more about me and whatever lies ahead for the rest of the fall!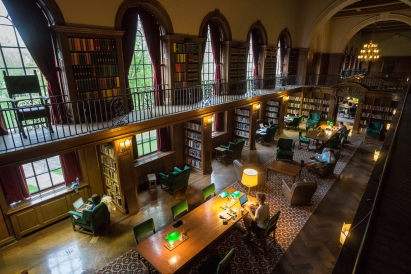 Confused about how exams at Dartmouth work? Don't be! Here's my perspective on my first midterm experience at Dartmouth.

Brandon Mioduszewski
2025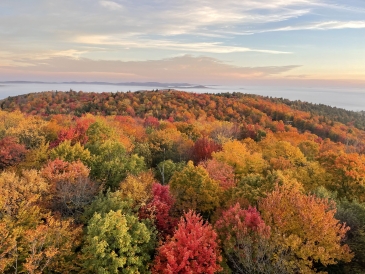 I thought I'd use this blog post to share a bit more about Dartmouth's profound sense of place my first in-person (non-Zoom) term— particularly, the people, the place, and the pines.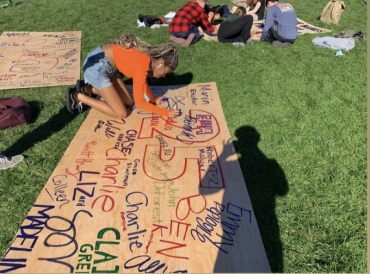 Homecoming is one of Dartmouth's most unique and longstanding traditions.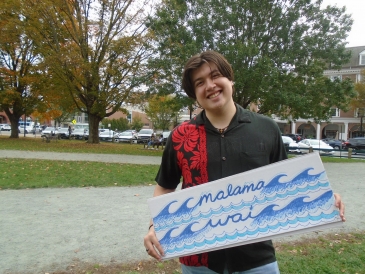 This Indigenous Peoples' Month, Native organizations at Dartmouth are spearheading events that honor and celebrate Indigeneity in all of its shapes and forms.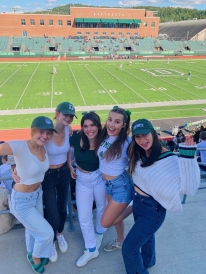 A question I've gotten a few times while I'm here is "So what do you do all day?" I figured I would walk you through the things taking up the most time in my life right now, starting with my classes!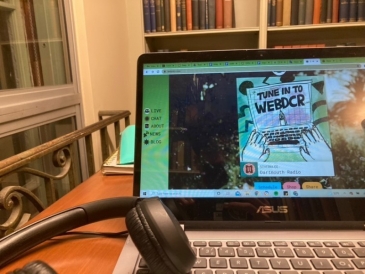 Dartmouth has an extremely large pool of extracurricular activities you can choose from. From football to anime watching — all interests are met, no matter how niched they are. Here's a bit about my favourite club on campus!
Antônio Jorge Medeiros Batista Silva
2025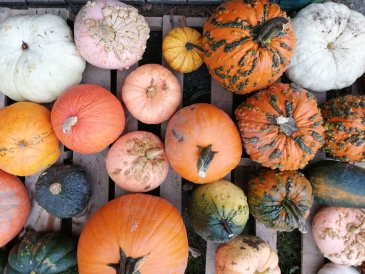 Hey, so it turns out that fall is a big deal around here.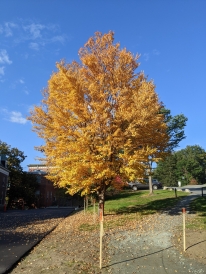 When adapting to a unique college environment, it is important to open yourself up to new perspectives and meet all kinds of wonderful people! Yet, it is even more important to remember your values and what makes you happy.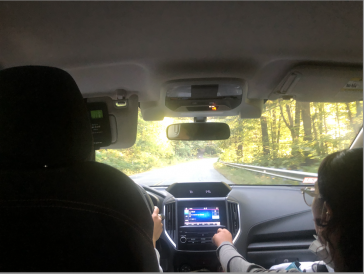 I reflect on Week 4 and the beauty of Dartmouth's many opportunities and resources. I discuss the amazing memories and bonds that I have created within the Dartmouth and Upper Valley communities!