You are here
« All Posts by this Blogger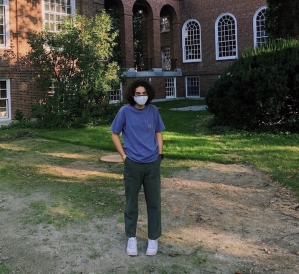 Breaking the Ice
Hey, I'm Owen and I'm a '24 from Hollywood, Florida. A fun fact about me: I always get super nervous during icebreakers. They always catch me mildly off guard: either I'm left searching for an interesting fun fact—that actually leaves an impression—or some sort of adjective that starts with an "O" (there really aren't many flattering options). I mean, I can always use the obvious ones: I'm a twin, runner, vegan, bibliophile, and Latino Jew living in Hollywood, Florida, but originally from Miami Beach. On the contrary, if I'm trying to give a real glimpse into my personality (at the risk of oversharing), I could talk about how I've eaten oatmeal every day for the past year, my love of cheap coffee, and how I'm still—to this very day—terrified of the Oompa Loompas from "Willy Wonka and the Chocolate Factory."
Now that you know all about me (and all my meager potential choices during icebreakers), at Dartmouth I hope to get involved with the club Triathlon team, the Latin American Students Association, the Dartmouth Undergraduate Journal of Science, and the Hillel on campus. As of right now, I'm hoping to major in Biology and Romance Languages, studying Spanish and French, but—honestly—who knows anything for sure at this point. One of the best parts of Dartmouth—and, by extension, the liberal arts—is the ability to explore subjects outside of your primary interests and I'm excited to take classes in math, art history, earth sciences, chemistry, and government. On campus, you can probably find me reading or stressing over problem sets in Baker-Berry Library, searching for new running trails, taking full advantage of the '53 Commons' vegan section, listening to random indie music in my room, or watching "Perks of Being a Wallflower" for the thousandth time.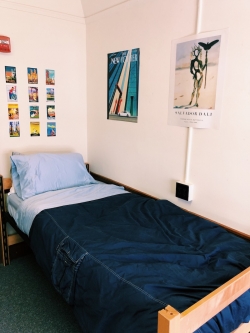 While in the midst of a pandemic, I'm extremely excited to be on campus right now. I've been using my time during quarantine to explore Hanover through runs, meet my professors through office hours, review sessions, and classes, and hang out with my roommate.  Right now, I'm taking a multivariable calculus class, an introductory cell biology class, and a writing class focused on food. Staying up late cranking out problem sets and essays or Zooming with friends has already replaced the hours and hours I spent watching Netflix over the summer (yes!).

In all seriousness, adjusting to college life during a pandemic has been difficult but Dartmouth has done an outstanding job of making me feel welcome. While running, people wave and shout "hi" at me and I've made friends through my Orientation team group that I've seen all across campus during walks. Super excited to show you guys more about me and whatever lies ahead for the rest of the fall!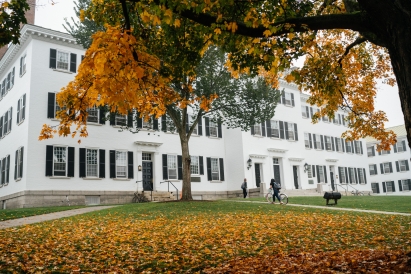 Now that we are well into fall term, I have finally gotten into the groove of things. Here are the classes I am taking this term.

No one is enjoying the perpetual state of uncertainty that we've been living in since the start of the pandemic back in March.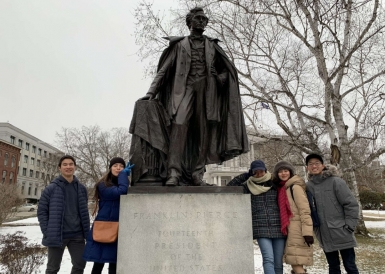 Sophomore year—it's that college phase where you're still figuring out who you are and where you belong.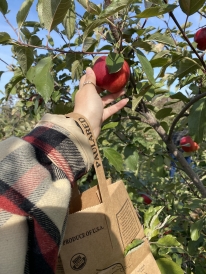 Hopefully you all caught that slightly altered Mean Girls reference! While Regina George wasn't exactly going apple picking with her friends...I think she should've been! Here's a look into my own day of apple picking!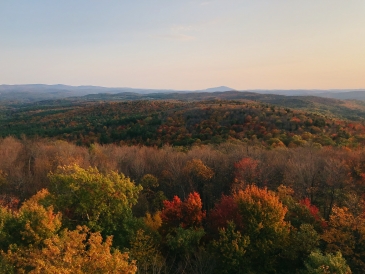 Hey blog, I'm not in California anymore! Visiting Gile Mountain is a magical 75-minute escape from campus into the breathtaking wilderness of Norwich, Vermont.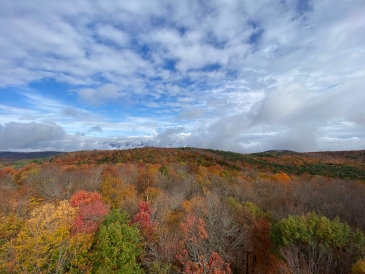 The season changed before my eyes with leaves shifting from rich green to vibrant orange, yellow, and brown.

After a year at Dartmouth, I've been able to carve out little niches for myself where I'm able to explore my passions, which I'd like to share with you all!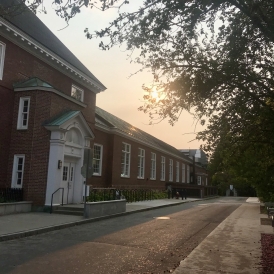 I've found that there have been plenty of activities to do while on campus—even with the current regulations!

Dartmouth's Student Assembly has already run several voter registration drives, and I had the opportunity to vote early in my first presidential election ever at a town hall just last week. That's a moment I definitely won't forget!