You are here
« All Posts by this Blogger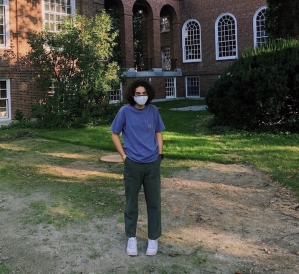 Breaking the Ice
Hey, I'm Owen and I'm a '24 from Hollywood, Florida. A fun fact about me: I always get super nervous during icebreakers. They always catch me mildly off guard: either I'm left searching for an interesting fun fact—that actually leaves an impression—or some sort of adjective that starts with an "O" (there really aren't many flattering options). I mean, I can always use the obvious ones: I'm a twin, runner, vegan, bibliophile, and Latino Jew living in Hollywood, Florida, but originally from Miami Beach. On the contrary, if I'm trying to give a real glimpse into my personality (at the risk of oversharing), I could talk about how I've eaten oatmeal every day for the past year, my love of cheap coffee, and how I'm still—to this very day—terrified of the Oompa Loompas from "Willy Wonka and the Chocolate Factory."
Now that you know all about me (and all my meager potential choices during icebreakers), at Dartmouth I hope to get involved with the club Triathlon team, the Latin American Students Association, the Dartmouth Undergraduate Journal of Science, and the Hillel on campus. As of right now, I'm hoping to major in Biology and Romance Languages, studying Spanish and French, but—honestly—who knows anything for sure at this point. One of the best parts of Dartmouth—and, by extension, the liberal arts—is the ability to explore subjects outside of your primary interests and I'm excited to take classes in math, art history, earth sciences, chemistry, and government. On campus, you can probably find me reading or stressing over problem sets in Baker-Berry Library, searching for new running trails, taking full advantage of the '53 Commons' vegan section, listening to random indie music in my room, or watching "Perks of Being a Wallflower" for the thousandth time.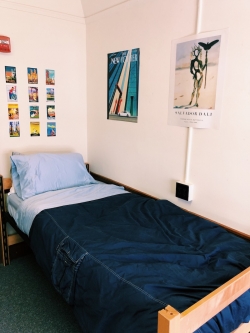 While in the midst of a pandemic, I'm extremely excited to be on campus right now. I've been using my time during quarantine to explore Hanover through runs, meet my professors through office hours, review sessions, and classes, and hang out with my roommate.  Right now, I'm taking a multivariable calculus class, an introductory cell biology class, and a writing class focused on food. Staying up late cranking out problem sets and essays or Zooming with friends has already replaced the hours and hours I spent watching Netflix over the summer (yes!).

In all seriousness, adjusting to college life during a pandemic has been difficult but Dartmouth has done an outstanding job of making me feel welcome. While running, people wave and shout "hi" at me and I've made friends through my Orientation team group that I've seen all across campus during walks. Super excited to show you guys more about me and whatever lies ahead for the rest of the fall!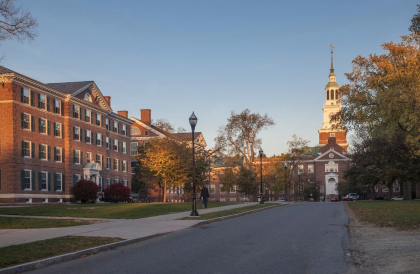 I want to utilize this blog post as a space to offer tips and advice to '26s, as they embark on their transition into their first year.

I can still vividly remember the combination of nervousness and excitement I felt preparing for my first year of college. After an eventful freshman year, here is some advice to '26s as you get ready for your first year:

When picking a college, know that you are not only picking a place to learn about the world, but also about yourself—and Dartmouth is a great place to do just that!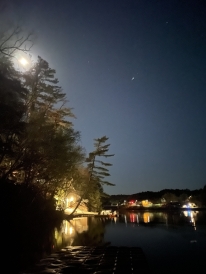 A reflection on my first year in the woods.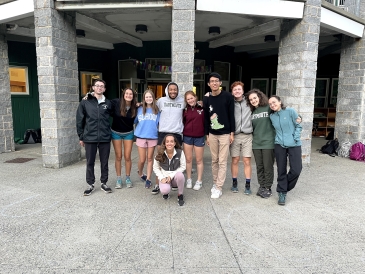 Last Saturday, instead of spending time doing work in Sanborn, spending time on the Green, or hanging out in my fraternity house, I spent most of the day out on the golf course, with a backpack full of supplies for outdoor events.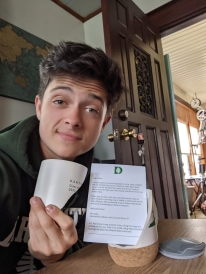 The second and final post of my "Why Dartmouth?" story. Reflecting on my decision to attend and move to Dartmouth College!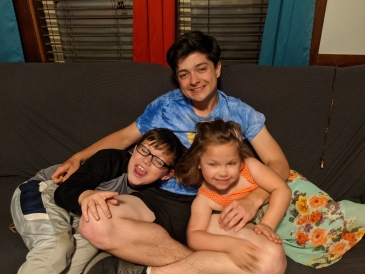 Behold the answer to the question I have been trying to find a concrete answer to for quite some time… "Why Dartmouth, Gavin?" (Part 1)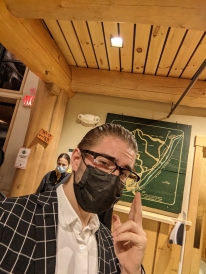 Dartmouth has a lot going on all the time – here is an insight into some of the cool events I've attended during my time here so far!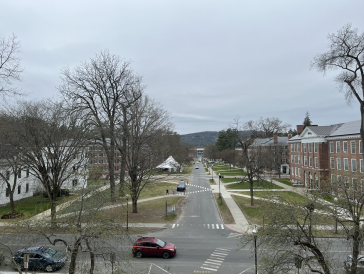 As I am reflecting on my Dartmouth experience thus far, I want to dedicate this post to Dr. Petre.