« All Posts by this Blogger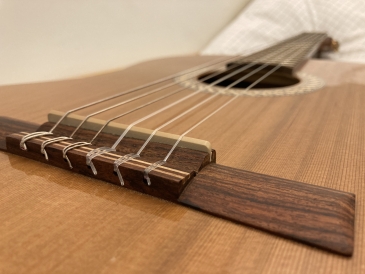 Ever Wanted to Learn an Instrument in College?
Before I started college, I assumed that my college experience would not have much music. Even though I loved music, a huge part of my life, I convinced myself that I wouldn't have much access to musical spaces in college, and that I would have to choose academics over music, especially because I wouldn't have an instrument teacher. But at Dartmouth, I was pleasantly surprised to learn that sacrificing one for the other is not the case at all! There are so many different ensembles and opportunities available for students, from the Coast Jazz Orchestra to the Marching Band to the many acapella groups on campus.
But what if you would rather create music on your own? Or improve your instrumental technique on a personal level? Or learn a new instrument entirely? Today, I want to talk about the Individual Instruction Program, or the IIP for short!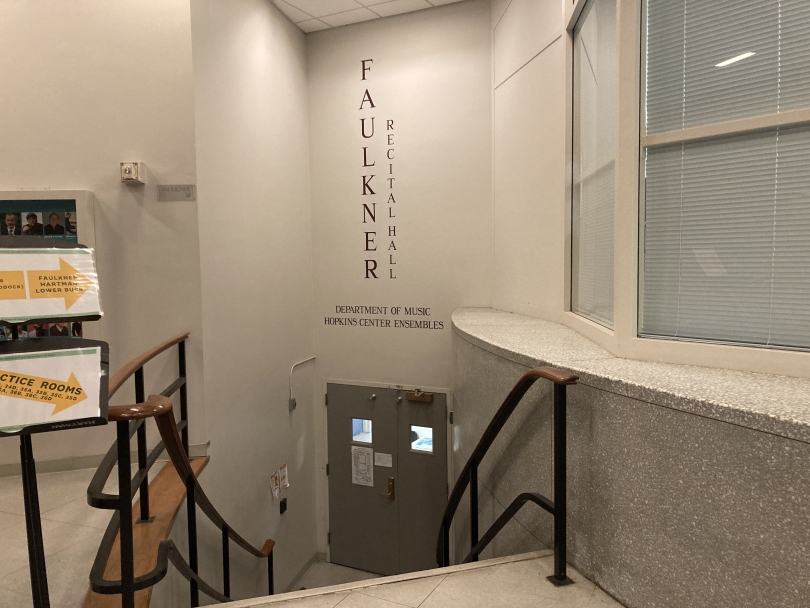 The IIP is a set of courses offered by Dartmouth College that are essentially music lessons for an instrument. You reach out to the professor of the instrument that you are interested in learning. You don't even have to know how to play the instrument beforehand! You usually do an audition if you have some experience and arrange weekly lessons with the professor. The best part is, if you take lessons for three terms in a row (that you're on campus), you get a course credit. You can see who teaches each instrument here!
I am currently in the IIP for classical piano with Professor Sally Pinkas. I have lessons with her on Thursdays, and I try to make the time to practice every day in the practice rooms at the bottom of the Hop. Different IIP instructors will expect different amounts of practice outside of the lesson. For piano, I try to practice at least an hour every day, or at least touch the keys. There will be days where I can't, and that's okay too. The amount of work all depends on how much one wants to improve. As someone who has played a lot of music in the past, I appreciate the amount of agency given to me in what I want to play and how I want to play it. I see practice a little as a reprieve in the day from the fast-paced rigor of Dartmouth to focus on improving something little by little and appreciate how far I've come. At the end of the term, the piano students get to meet up and listen to each other's pieces that they have been working on over the term—it sounds very fun!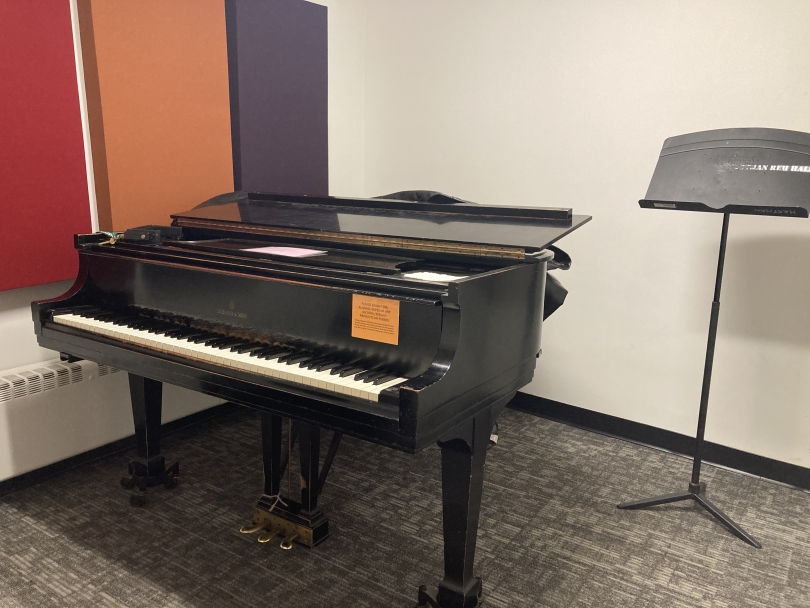 I hope I can continue making time to practice in the next few terms, maybe even try out other IIPs! Will I stick to piano, or try out voice/guitar, or something completely new? I look forward to finding out myself.