« All Posts by this Blogger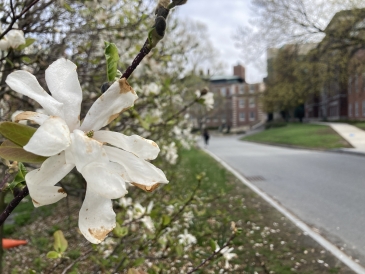 A Day in the Life
I've realized that the first half of the term is always marked with adaptation, getting to know what strategies and schedules work best during that time. This term was no exception for the adjustment; I had all three of my classes in consecutive time periods this term, meaning that I had to learn how to accommodate for the long stretch of instruction. Here's a day in the life of my spring term, specifically of a Monday!
6:45 – 7:00 am Wake up
On Mondays, Wednesdays, and Fridays, I have Spanish drill, a 45-minute period where students practice speaking Spanish with a student instructor. There are different times for these drills, but this term I chose the 7:45 AM slot to make sure that it wouldn't conflict with other activities, even if that means I wake up earlier than most people on campus. I like to give myself a 15-minute timespan where I can wake up slowly, rather than having to jump out at the first sound of an alarm. It makes the wake-up process a little less painful for me!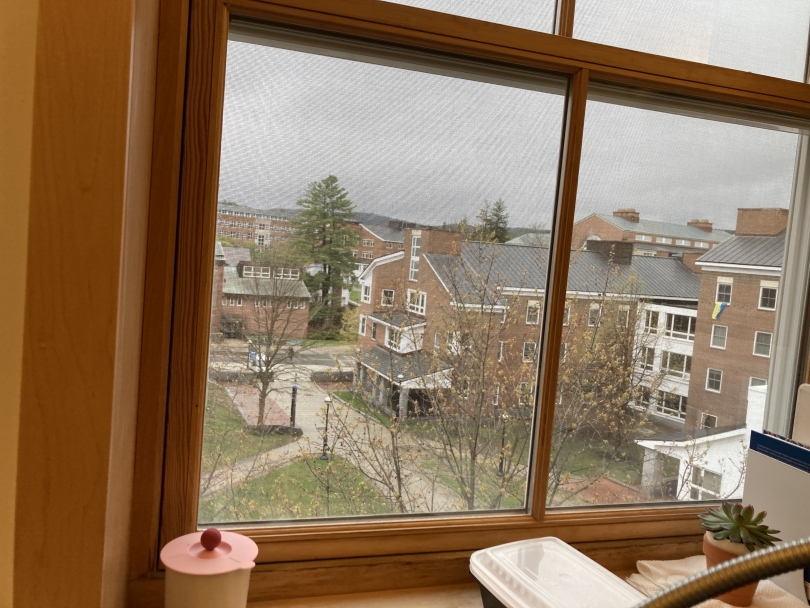 I'm always sure to make a thermos of tea in my dorm before heading out, which is my preferred method of caffeine right now!
7:30 am Quick breakfast at Novack Café
The closest breakfast spot for me that's open at 7:30 am is located on the first floor of Baker-Berry library, Novack! I usually order a bagel with cream cheese that I toast myself with the toaster oven next to the café.
7:45 – 8:30 am Spanish Drill
Located in Dartmouth Hall for me this term, the students sit in a classroom while an instructor, a student fluent in Spanish, offers us speaking exercises that test us on the vocabulary and grammar that we are learning in class. Only showing up is necessary, and there's an element of fun to it, even when the sentences get too complicated to understand!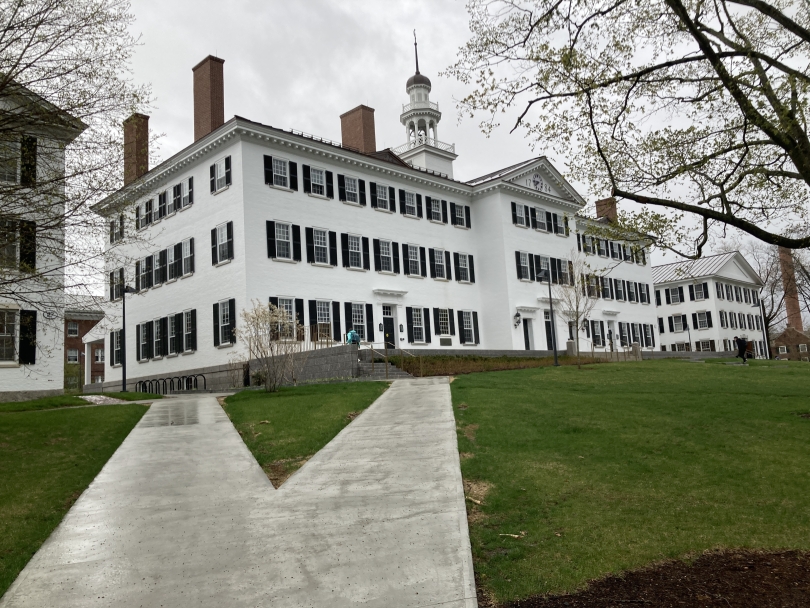 8:50 – 9:55 am Chemistry 11
Located in Wilder Hall, I go straight to the lecture hall from drill to prepare for the class. A lecture-based class, I enjoy listening to the professor on the subject outlined that day. There are even fun demonstrations! This past Friday, we had a demonstration of an exothermic reaction done outside.
10:10 – 11:15 am First Year Seminar: Science Communications & Context
Because this class is in Fairchild Hall, it's connected to Wilder Hall! I don't have to walk very far to get to this class. We spend a lot of time in this class discussing readings and peer reviewing each other's writing. I find it to be a calming class.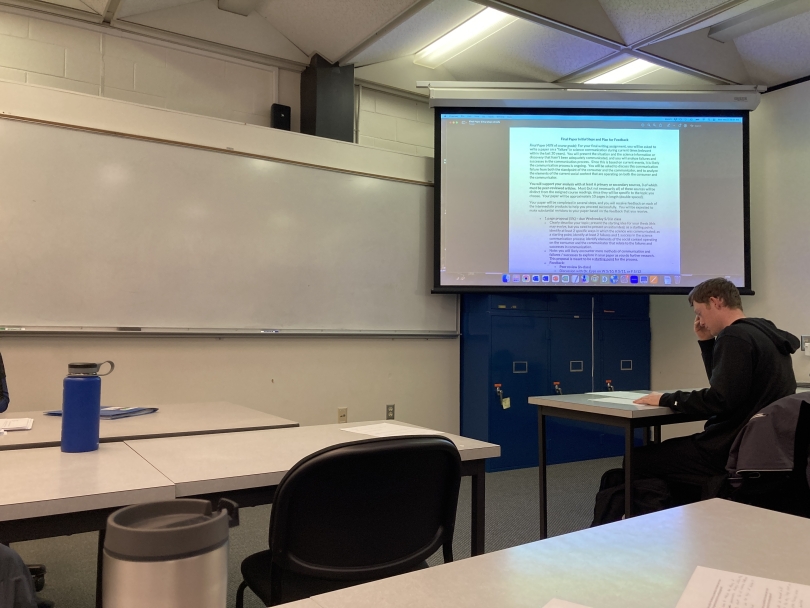 11:30 – 12:20 pm Spanish 3
Compared to my other classes, Spanish classes are 50 minutes instead of 65. I make the return to Dartmouth Hall and learn about Spanish vocabulary and grammar. This week, I got to present a famous Spanish painting to my classmates in Spanish. My painting was the Metamorphosis of Narcissus by Salvador Dalí. The class is very conversation-based, and we end up talking about a lot of fun subjects with each other, but in Spanish!
12:30 – 1:30 pm Lunch
For lunch, I pick one of my two preferred options for lunch: Foco (the Class of 1953 Commons Dining Hall) or Collis (the café located in Collis Center)! If I want larger portions of food, I go to Foco, but if I feel like working while I eat, or want to avoid the lunchtime rush of people, I elect for a quick to-go meal in Collis, which includes their lunch special, made-to-order stir-fry, and pre-made wraps and sandwiches.
2/3-ish – 5:30 pm Lab
As I'm part of the WISP (Women in Science Project) program, I get to work in a lab 8-9 hours a week! I usually go after my classes for the day. I am currently in an organic chemistry lab—I may not know very much because I haven't taken organic chemistry classes yet, but I've learned a lot working in this lab. I'm currently practicing how to process and interpret NMR spectra!
5:45 – 6:45 pm Dinner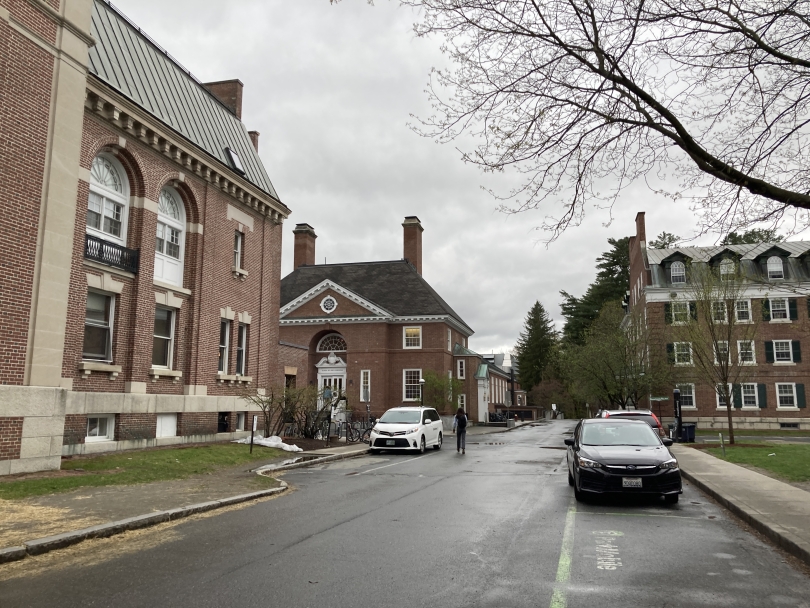 I like to have my dinners a little earlier, so I may meet up with people to eat or relax. Foco and Collis are again good options, but if I'm feeling French fries and the like, I head to Courtyard Café located in the Hopkins Performance Center!
7:00 – 8:00 pm Piano Practice
Since I am continuing my Individual Instruction for piano this term, that means I need to practice my pieces in a practice room in Sudikoff Hall. Oftentimes it's difficult to keep up the streak of practice, but I do my best to touch the keys and stay familiar with my pieces. 
8:15 – 11pm/12am-ish Studying
Because Mondays and Wednesdays are quite busy for me, I tend to study more on Tuesdays and Thursdays. Even so, that doesn't mean I can't do any work in the evening! I do any work I require, but only as much as I can handle. Sometimes, I'll head to the late-night snack bar for a little food boost.
I believe that having a routine is a great way to keep stability and good habits throughout the term. I hope that the rest of the term continues to be a busy but educational experience!