« All Posts by this Blogger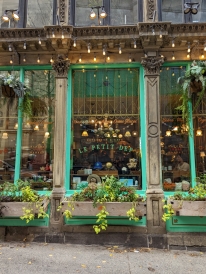 My trip to Montreal! (All expenses paid by Dartmouth)
Dartmouth is a place where nearly anything is possible. Wanna go climb a mountain? You can do that! Wanna ski? You can do that! Wanna take a weekend trip to NYC? Entirely possible! These are all pretty cool, but this term I was able to partake in something even cooler: a Dartmouth sponsored trip to Montreal!
Allow me to explain – Dartmouth didn't simply pay for a holiday for no reason at all – but it was still pretty cool! As some of you may know, this term I am participating in a program called RGLP, which is offered by the Rockefeller Center here at Dartmouth. The Rockefeller Global Leadership Program is an amazing opportunity to learn skills concerning intercultural communication, and it expands greatly on what we currently know to be classed as a culture. We have weekly dinners with the group (all from great local restaurants and of course fully paid for), and get many guest speakers in. 
The coolest part, though, is of course the trip to Montreal. We got on the bus at around 5pm on Friday, and since Hanover NH is apparently at the centre of the Earth, it only takes about 4 hours to get to Montreal by coach! Once we got there, I was able to go find a place to chill with my friends for a bit, before taking some Zs before my next busy day.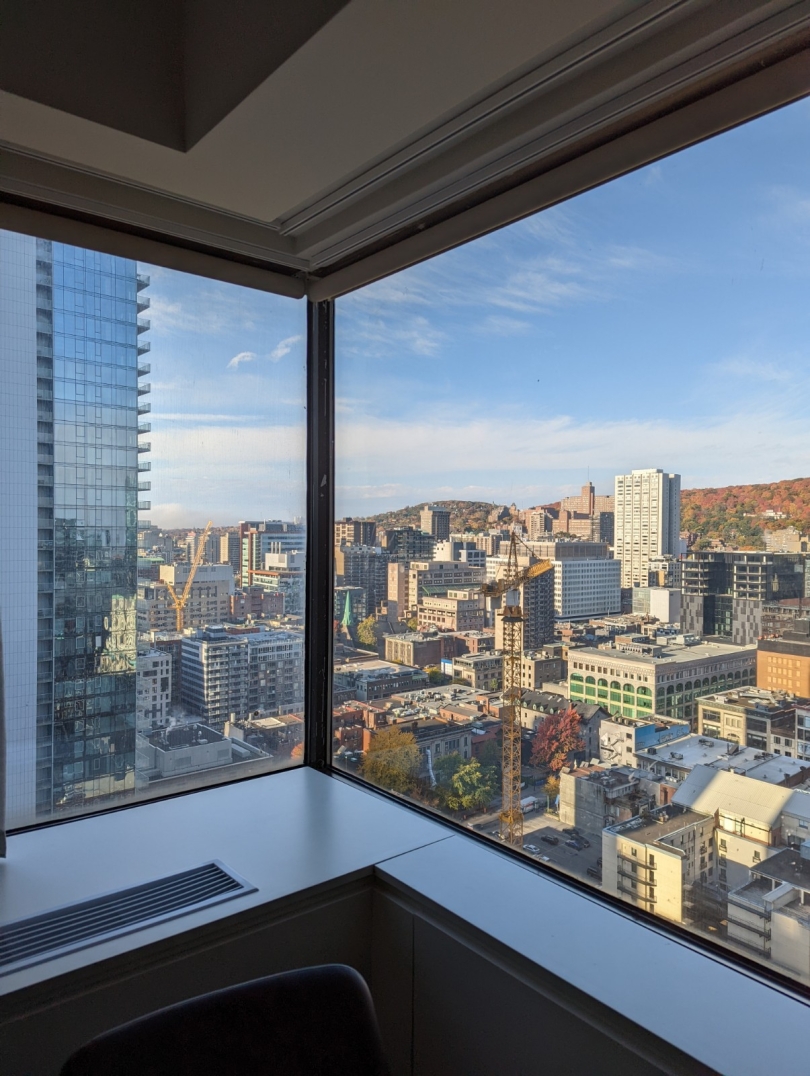 The next day I woke up (missing of course breakfast), and… Well the itinerary is a secret. Honestly, I can't tell you! You'll just have to come and find out! But I can tell you we had about 8 hours of free time – and I can tell you what I did during that time! Me and some friends decided first of all to grab some food, and so we hit Chinatown! We had the BEST steamed dumplings I've had in a long time, and then we headed into Old Montreal to see the Notre Dame (Montreal edition), and then hit OldPort with the hope of grabbing a sweet dessert. We topped the experience off with some tasty Poutine, and then headed back to the hotel!
Overall, the experience was one of the best I've had at Dartmouth, and it's something I'll never forget! I got to spend a great time with some even greater people, and got to experience a new country! As an international student, even just being in the States is hard to conceive, but that is only the beginning of the opportunities for travel at Dartmouth. Trust me: here in Hanover NH is a launchpad to the rest of the world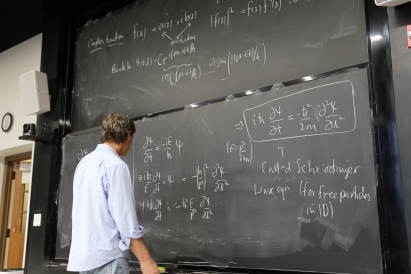 Around half a century ago, the Polish-American mathematician Marek Kac posed a rather intriguing question: Can you determine the shape of a drum by listening to its sound? Surprisingly, it took a while before we could answered this question..

Michal Demeter Tvrdoň
2027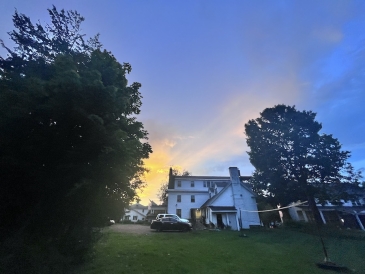 I've lived in just about every type of on-campus housing Dartmouth has to offer--here's my review of each option!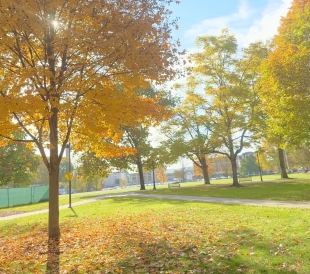 Dartmouth is located near a "main street" area that has a good variety of restaurants, cafés, and boutiques. In this post I will share my favorite places in town.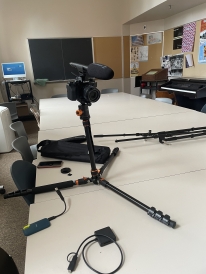 In this post, I share my experiences seeking out video production opportunities on campus!

Brandon Mioduszewski
2025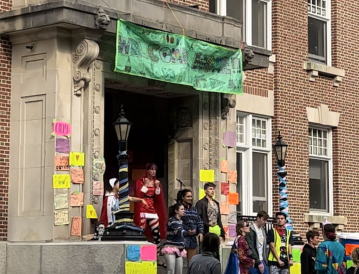 I often think back at the Why Dartmouth essay. Would I answer this question differently now? Yes. Would I know how to squeeze everything in 100 words? Still no, but I would love to share my new "Why Dartmouth" as a Dartmouth first-year.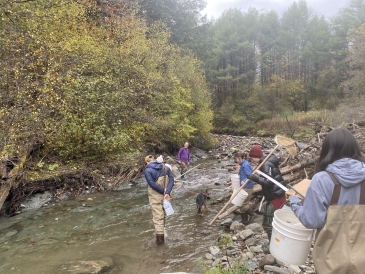 Many STEM courses at Dartmouth have a "Lab" component. What does this mean? Take a look inside of one of the STEM "Lab" courses here: Ecology! This week, we investigated Aquatic Invertebrates in local streams.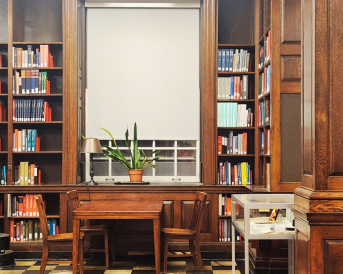 As I am wrapping up my first set of midterms in college, I've gotten very familiar with what study spots work for me. Here are some of my favorites!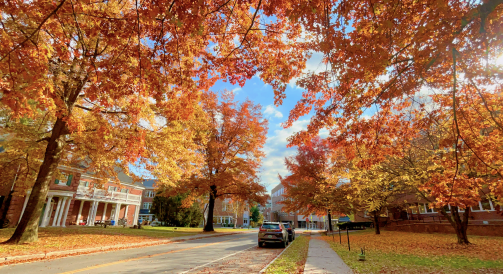 Before fall slips away, I'd love to share my gallery of fall at Dartmouth.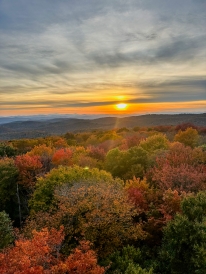 As this term is coming to an end, here is a rundown on the classes I took this fall!