« All Posts by this Blogger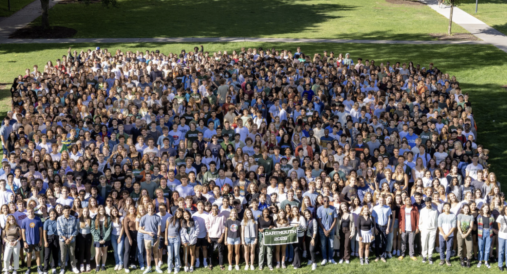 Unbecoming a Creature of Habit
One thing you should know about me is that I'm a creature of habit. I've grown up in the same house for the last 18 years, lived pretty much the same life every day, with a couple of variations here and there, and eaten the same breakfast, lunch, and dinner for as long as I can remember.
So, you can imagine, uprooting my whole life, swapping out my set meals for food from FoCo, Collis, and the Hop (famed eating spots on Dartmouth's campus), and going into each day with no idea of a schedule, was a challenge. Now almost three weeks into school, let's look back at how I settled into Dartmouth.
It all started with ISPOP (International Student Pre-Orientation Program), a program specifically designed to introduce international students to Dartmouth's campus, as well as give us an insight into life here. There was karaoke, a talent show, LOTS of good food from Hanover and Lebanon, as well as some friendships that have lasted me to this day.
After that, came orientation (colloquially called O-week, here) which was an absolute blast. I won't give away too much, but I vividly remember a silent disco, a unicorn, an Introduction to Oceanography course, and of course: First Year Trips. Trips is a time-old tradition in Dartmouth's history—all first-years venture out into New Hampshire's unknown terrains to spend three nights of absolute adventure in the wild, with no internet, running water, or bathrooms. While that last part stung especially hard, Trips was honestly a life-changing experience for me; surrounded by nature, I felt like I had finally integrated into Dartmouth's tight-knit student body.
How have I been handling all of this emotionally? Honestly, a lot better than I thought I would be. When people say that Dartmouth's undergraduate community is super close, trust me: they aren't lying. To be on a campus where every single person is equally excited and terrified of the challenges (and opportunities!) that lie ahead is a bonding experience, of sorts. I never thought I could make this many friends, share this many inside jokes, or even break my tag of 'creature of habit' so quickly.
Now, to all future '27s reading this right now, hoping to get a sense of their first three weeks on campus, I hope that you can visualize your experience through mine! Everyone's time at Dartmouth is vastly different and full of unique challenges, obstacles, and adventures, but we are bound by our love for learning and the distinctive way it plays out at Dartmouth. Yes, this will be a scary transitional period, but what lies ahead is four years of innumerable highs, some lows, and then even more highs!
If I was okay, I promise you will be too. One year down the line when I'm a sophomore, if you see me walking on the Green blasting music on my AirPods, digging into a bowl of Mac & Cheese at FoCo (Dartmouth's most famous eatery), or frantically running on Tuck Drive, trying to get to my next lecture, stop me and say hi.
I've told you my story, and I cannot wait to hear yours.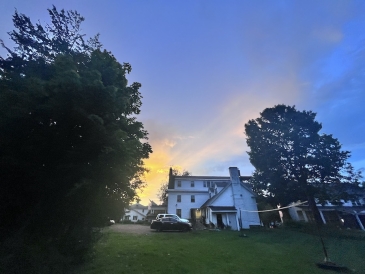 I've lived in just about every type of on-campus housing Dartmouth has to offer--here's my review of each option!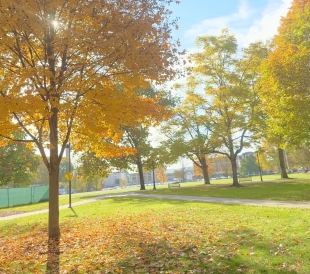 Dartmouth is located near a "main street" area that has a good variety of restaurants, cafés, and boutiques. In this post I will share my favorite places in town.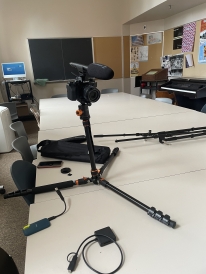 In this post, I share my experiences seeking out video production opportunities on campus!

Brandon Mioduszewski
2025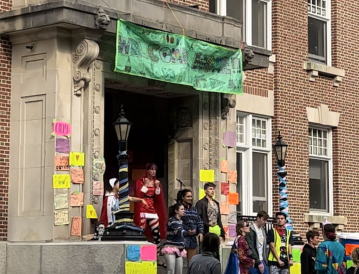 I often think back at the Why Dartmouth essay. Would I answer this question differently now? Yes. Would I know how to squeeze everything in 100 words? Still no, but I would love to share my new "Why Dartmouth" as a Dartmouth first-year.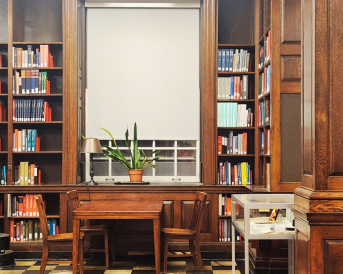 As I am wrapping up my first set of midterms in college, I've gotten very familiar with what study spots work for me. Here are some of my favorites!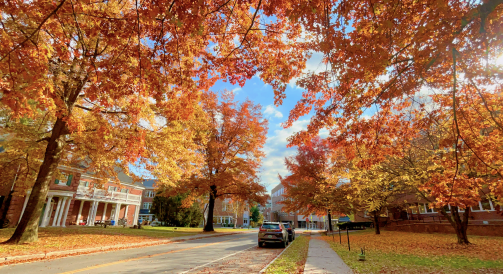 Before fall slips away, I'd love to share my gallery of fall at Dartmouth.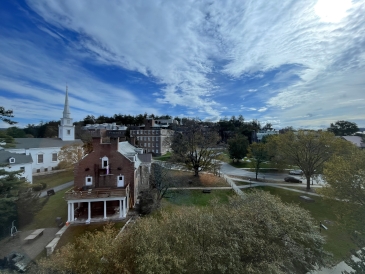 a) Academics? b) Social life? c) Something else? Turns out I wasn't that excited about academics. I was just excited about Dartmouth.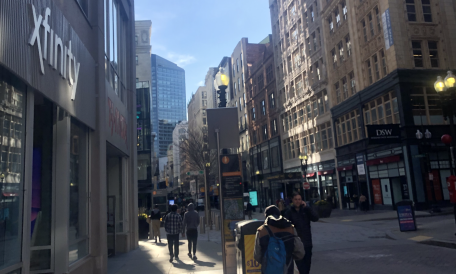 Although Hanover itself isn't the biggest of the cities, it has its charm. I often need a day-long getaway. Come check my last experience!
Antônio Jorge Medeiros Batista Silva
2025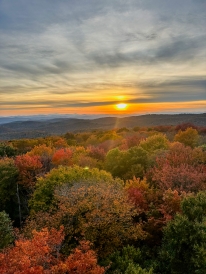 As this term is coming to an end, here is a rundown on the classes I took this fall!