You are here
« All Posts by this Blogger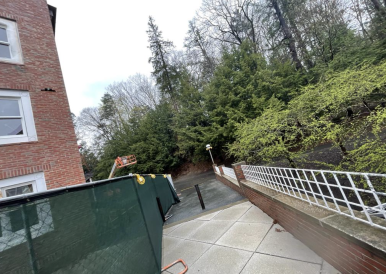 The People in the Pines: JB
I interviewed a freshman, JB '26, who asked to remain anonymous, and asked their experiences during their first year at Dartmouth. If you're a prospective student, read on for an honest look at their first year at Dartmouth.
1. What is your favorite thing about Dartmouth?
So much. My favorite thing is definitely the social culture. I love the fact that everyone here is super friendly and social but also smart. The people I meet, in sharp contrast to my high school life, push me to be a much better version of my life. I feel well-rounded because of all the friends I've made, and I'm excited to see all the people I go on to meet.
2. Why did you choose Dartmouth?
I chose it for a lot of reasons. Obviously the prestige and the great academics, but I may be in the minority when I say that I really like the isolation — it really helps me. I like the woods because nature is one of my coping mechanisms, so it felt like a no-brainer that I would be good here. Also, it just seemed like a really chill place in general!
3. Was Dartmouth the right choice for you?
I've been thinking about this a lot over the past few weeks and I've come to the conclusion that I think so, yeah. There's a lot of things I like: for my peace, being in the middle of nowhere is honestly beautiful. As I mentioned, nature being my coping mechanism helps because there's a lot of it. I also love the community, and the ability to go on walks at any time of day. I don't know anywhere else where I could've gotten such a unique blend of things.
4. How're your academics?
I generally am positive on the academics side of Dartmouth. The quarter system is definitely more fast-paced than I expected it to be, so I'd definitely take that into consideration if I was a prospective student. My only advice would be — get to know your professors, classes get so much better when you have a good relationship with your professor. I've also started taking a lot of Maths classes, and I never would've thought I'd do that. The one drawback is being stressed by the pressure of declaring a major.
5. How's the social scene?
I'm from Charlottesville, Virginia, and I live pretty close to a big state school, and honestly Dartmouth hasn't disappointed. Greek life is a huge thing here and the main avenue of social interaction for students, which can be both a good and bad thing. It's a good thing because you get to know a lot of people; the bad thing is it can kind of get monotonous, but you learn to make the most of your experiences!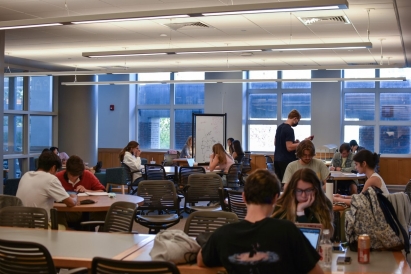 In this post, I want to share some of the courses I'm taking this fall and why I'm excited about them!

Brandon Mioduszewski
2025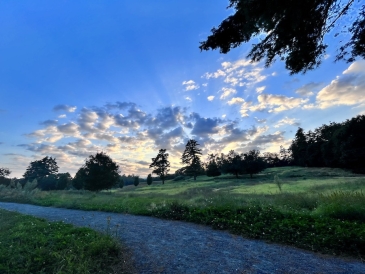 You don't have to be outdoorsy to love Dartmouth, but even the most "indoorsy" Dartmouth student will benefit greatly from easy access to nature from campus!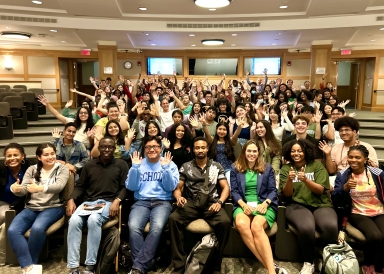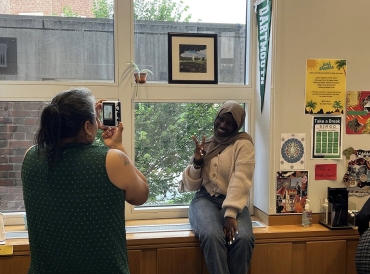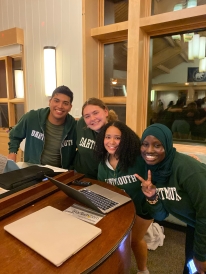 Get to know me and my first summer college experience through FYSEP!

Diaw Hane Tacko Diop
2027
My very first blog post! Written from 3FB (3rd Floor Berry), with love.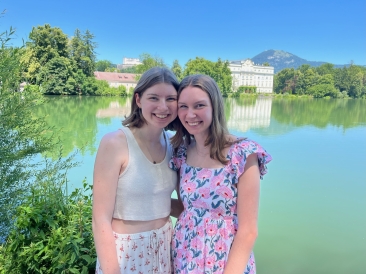 Get to know a bit more about me as I settle into college life at Dartmouth.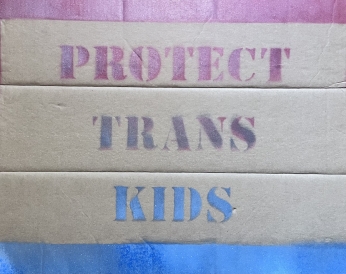 I wanted to share my experience of coming out and transitioning at Dartmouth with you all!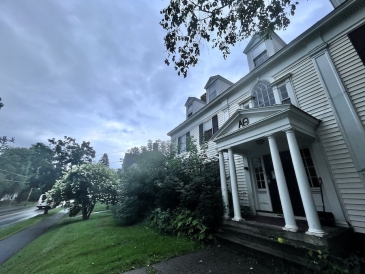 When I came to Dartmouth, I was pretty disinterested in and put off by the idea of Greek life on campus, but three years later, I'm affiliated. Here's my story!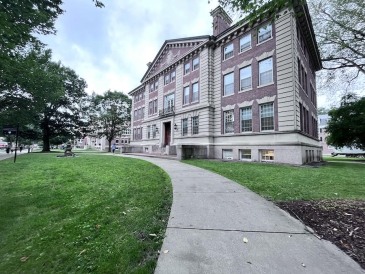 If you visit a lot of schools, the info sessions and tours might start to blur together a little. Here's my advice for making the most of your campus visit!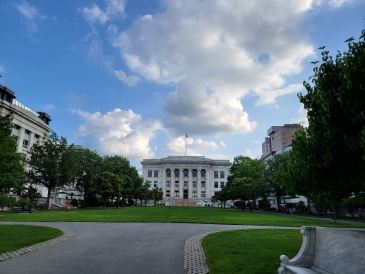 As sophomore summer draws to a close, I wanted to look back on my favorite moments from the first off-term I have spent in the US. Here are my top three!