« All Posts by this Blogger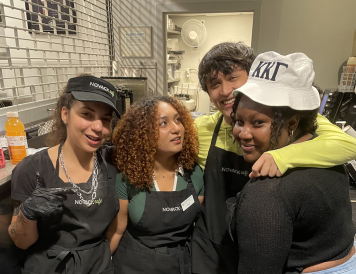 My Thoughts About On-Campus Jobs (As a Student Worker!)
When I came to college, I realised that I wanted to get a job for multiple reasons. Firstly, it's a great way to earn money, secondly: it's a good, productive thing to do with the time you have, and thirdly (and most importantly) it serves as a great social avenue to go out and make some new friends. I work in two departments, Admissions and as a Dartmouth Dining Associate. Let me tell you about both of them.
In the Admissions department, I work as a blogger (on this very blog!) Every week, I write articles about my experiences at Dartmouth, because I understand the need for an authentic look at college experiences. An unlikely outcome of this job has been the friends I've made. Admissions bloggers are hired before freshman fall starts (at least this was the case in my year!) and so, you have one social group waiting for you every term.
I've made many friends and gotten to know so many faces just from this admissions job. Sometimes, we sit together and discuss blog posts; other times, we go out and get meals together; and finally, we love helping people just like you figure out if Dartmouth is going to be the right fit for you!
My second job on campus is as a barista at Novack Café. Novack is one of the main cafés on campus, and is one of the most popular lunch spots among undergraduates. It's like Starbucks-meets-Dartmouth Dining. The drink mixes are all from Starbucks, but the food is all from DDS (Dartmouth Dining Services).
I started working my freshman winter, and it's truly been one of the best decisions I've made. While working at Novack can be super stressful (especially during the lunch or study rush hours), it's introduced me to some of my closest friends on campus. I also did not know how to make an venti oat caramel macchiato with extra vanilla and splenda before Novack. Now I do.
The more you know, right?
The student worker community at Dartmouth is super tight-knit. Everyone has different reasons why they want to work — some people need the money for work-study reasons, others want to work to find something productive to do with their time on-campus, and most people need money for day-to-day things.
The unlikely by-product of that is the friendships you'll make. Through my jobs, I've met people who've helped me navigate the academic, social, and even economic waters of being at Dartmouth. People who've been through it all, and want to help me do better (or even differently) than they did. I've gotten close to seniors, juniors, sophomores, and even other first-years through working here. So if you're coming to Dartmouth and need to get a job (for whatever reason), don't sweat it. Trust me: it'll help you out so much.
Even when the espresso machine quits on you.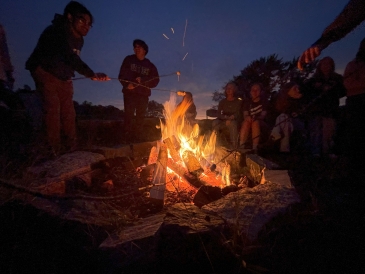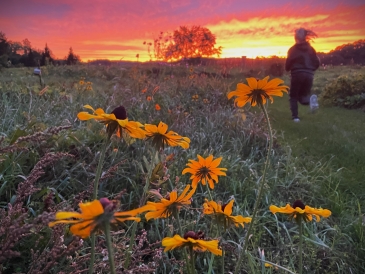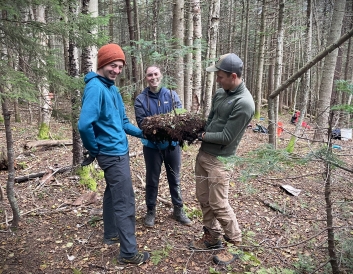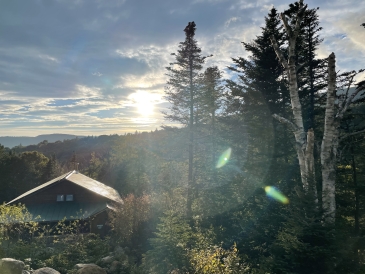 What do you do when you want to do too many things? Dartmouth offers so many clubs that I faced this question before my first week of classes had even ended. I tried to do everything. Don't try this at home. It was too much. (Try it at Dartmouth.)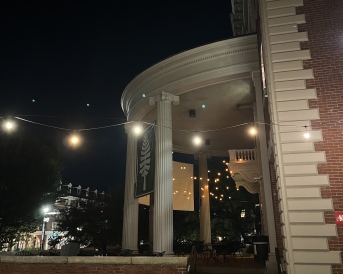 My experience this year as an Orientation Leader!

Here is how I meditate outdoors on Dartmouth's campus!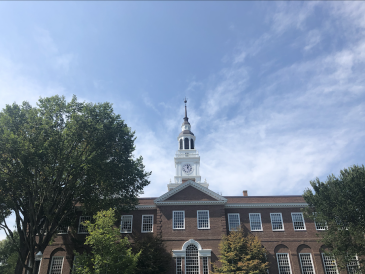 I never saw myself being a campus tour guide, but now I've been doing it for years!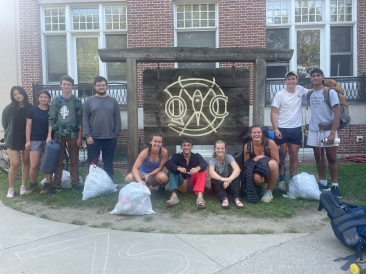 I volunteered as a First Year Trips leader prior to starting classes and here's how it went!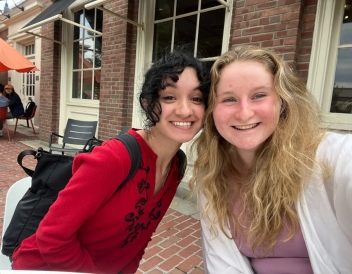 As I settle into a new schedule of classes and extracurricular activities, I have taken inspiration from the many icebreakers that defined last week by compiling a list of my roses (void of any thorns) from my first week back at Dartmouth.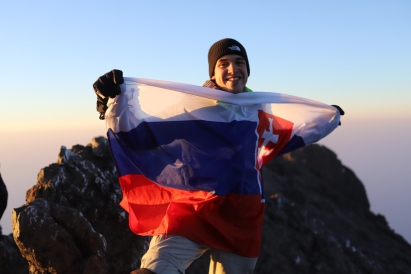 I'm Michal Tvrdoň, and I'm a future engineer and enthusiastic climate activist. I am from Slovakia, but I lived in Tanzania for two years as a UWCer. I am very active so my blog will be filled with a mix of sports, academics, and adventures.

Michal Demeter Tvrdoň
2027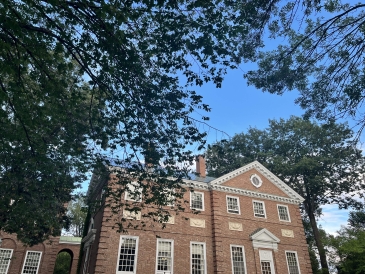 Hi, my name is Lauren! In this post, I'll introduce myself and share why I chose to become a Dartmouth '27.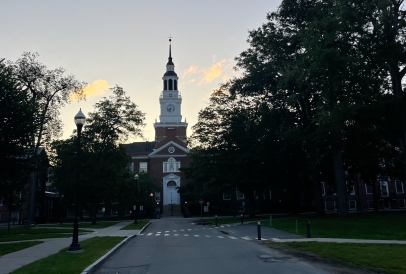 Take a look at this blog post if you're wondering how new students adapt to Dartmouth's home in the Upper Valley.