You are here
« All Posts by this Blogger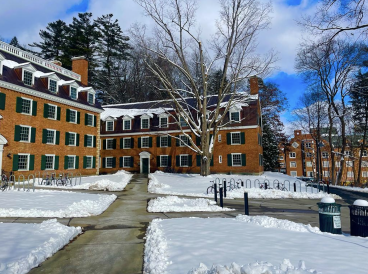 The Choice & Dartmouth
There's an abundance of things I wish I knew going into the admissions process that I know now. I consider myself wiser and more informed about Dartmouth, two terms in. As a new admissions cycle comes to a close, and Ivy Day inches closer, I catch myself thinking — why did Dartmouth choose me one year ago? Why did I choose Dartmouth? I fear that the whole answer to that question will only be found when I graduate from this lovely little school, but I tried my best in this blog post to understand why we found each other.
Dartmouth chooses empathetic, energetic, interesting people who have stories to tell. I think that every human being has a story to tell — what matters is how and if you choose to tell it. I'm not saying I have some fantastic story that sets me apart from the thousands of candidates that pine to be here (a slight pun!), but I do believe that my drive and genuine passion for this school got me here.
Why did I choose Dartmouth? Honestly? The non-pretty answer? Because I longed for community. I lived in a city all my life, being one of the millions of people just trying to make it in this world. Dartmouth offered me something different — a chance to be more than just a census statistic. A chance to be more than one body in a room of tens of thousands of thousands. A chance to be.
And it's a chance I'm glad I took.
It's a chance I wish everybody takes if they're given the opportunity in the upcoming cycle. A word of advice to every senior reading this — you have just finished the most grueling process of your teenage life, every single facet of you being combed over, and every experience of yours being boxed into a statistic or a letter grade. If you've gotten through it, congratulations!
The end result is never what matters. What matters is how you got there. If, by some twist of luck and perseverance, that result tilts in your favor: I say, grab onto it and never let it go. I've met far too many people who harbored 'different' notions of the kind of school Dartmouth was—it's isolated, it's small, it's so "Greek life-y", it's no fun. The truth is that all these labels kind of make Dartmouth the best school it could possibly be.
In isolation, we find community. In small systems, we find community. In Greek life, and the endless alternatives that the college offers to it, we find community. And the last one about fun? That's just plain wrong. I've never had more fun than I have in the last twenty weeks I've spent in Hanover, New Hampshire — in dimly-lit dorm rooms, in sweaty frat basements, in bustling dining halls, and in the woods.
The choice, whoever reads this, is yours. I cannot tilt you or sway you in any way, believe me, I know that. But taking that leap of blind faith into this school has given me immense happiness. I can assure you that while our journeys won't match, our end destination will. You made a choice to apply. And if by some crazy mix of your hard work, grit, resilience, and some magic, you get in, I say take the leap. One year down the line, you'll be sitting in your dorm room, begging others to take the leap you did.
I know I am. Best of luck!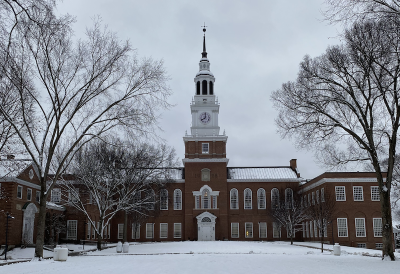 Why I chose the Big Green, and what I've learned about it since.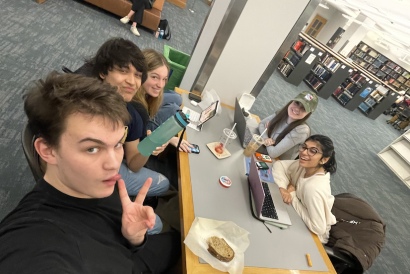 I asked some of my '26 friends to tell me why Dartmouth. Here's what they said.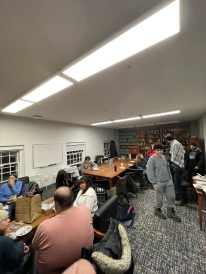 I am officially halfway done with my Dartmouth experience! In this post, I reflect on the original reasons I chose to come to Dartmouth, and whether or not my experience has lived up to my expectations.

Brandon Mioduszewski
2025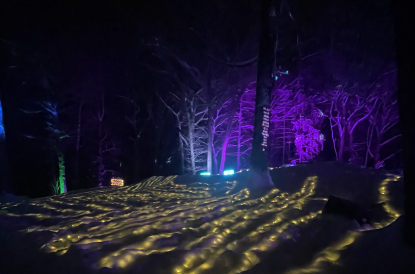 Are you from somewhere outside the US and hoping to come to Dartmouth? Read this first!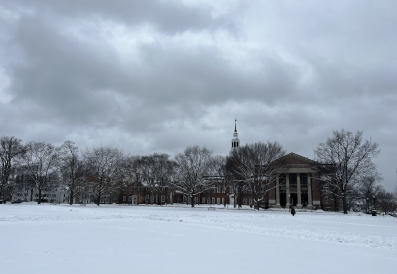 Instead of reflecting on what made me choose Dartmouth then, I want to elaborate on what makes me choose Dartmouth every single day I spend on this campus.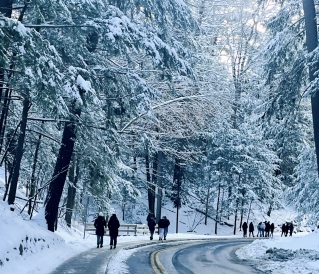 Why Dartmouth? As the College prepares to roll out decisions this month, meet a few students I interviewed as you begin imagining what your Dartmouth could look like!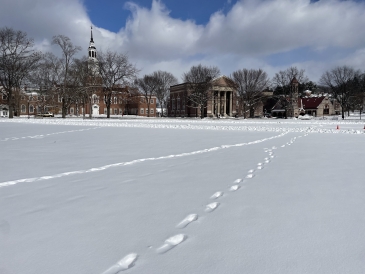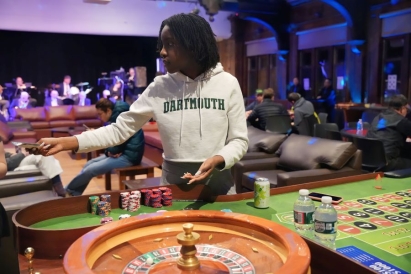 Some would argue learning how to play a game is equally as important as learning how to find the derivative–that some would be me. Find out what Student Life looks like at Dartmouth!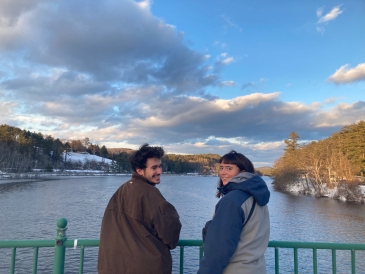 I applied Early Decision to Dartmouth. I had no doubt this was the place I wanted to call home for the next four years of my life. And, do you know why?
Antônio Jorge Medeiros Batista Silva
2025