« All Posts by this Blogger
From El Paso to Hanover: Meet Joanna!
Hello, Hola, and 你好 to my People Places Pines readers! My name is Joanna Jou, and I'm a '26 (Dartmouth students identify themselves with the year they're graduating - I know, how quirky). I was born and raised in El Paso, TX, a border city between the United States and Mexico, where I've gotten to explore my identities beyond the spectrum of not only being a first-generation Taiwanese-American but also my place in Chicano culture. Since El Paso is geographically the most western part of Texas, I'm often called a "Fake Texan" since I live closer to New Mexico than the rest of Texas; I also don't even live in the same time zone as the rest of Texas! What I will say is that El Paso is very dry with only two kinds of weathers: very hot summers and mild winters - the complete opposite of Hanover; however, I'm stoked for the change in scenery (yes, even the Hanover winters) as I now live 2,343 miles and two time zones away. 
As I find myself experiencing Dartmouth first-hand, I often instill the idea of "creating your own Dartmouth" in my mind while wondering how I will make the most of my Dartmouth experience. Dartmouth goes by a 10-week term system, so every day is a precious one that you want to make the most of as everyone's D-Plan (our own customized academic calender) starts changing their second year.  One thing I find myself doing a lot at Dartmouth is simply taking pictures of what can be the littlest things to the big moments. Although I'm only an undergraduate for four years, I want my camera roll to be filled with the happy (and challenging parts) of my life here that'll last me a lifetime as I look back in 50 years… and share through this blog. As I wrap up week 1 of classes, here are some of my favorite photos over orientation week:
No. 1

First Class of 2026 Meeting

Pictured: My friends walking out of the first class meeting to go eat dinner at FoCo (aka Class of 1953 Commons, Dartmouth slang for our buffet-style dining hall)

After an eventful/hectic move-in day, the Class of 2026 had our first welcome meeting where Dartmouth acknowledges the establishment of the College on stolen Abenaki land, our class essay, and the singing of our alma mater.

Pictured: Group photo with my Trippees on the last day of First-Year Trips 

You may have heard of the very well-known First-Year Trips organized by the Dartmouth Outing Club (DOC). Trips, which are four days long, truly lived up to the hype surrounding it. Remember, it's not about the type of trip you do, it's the people on the trip - some of the kindest, funniest, and most caring people I've met thanks to Trips!

No. 3

3. Celestial Work of Art

Pictured: Photo taken of the beautiful sky on a Sunday evening above the Irving Institute for Energy and Society 

As I walked down Tuck Mall with my friend Lucinda, we took pictures of the beautiful sky; this was also on my mom's birthday, so thank you Hanover for this beautiful view as I felt her presence with me even 2,343 miles away.

Pictured: My hall-mates and I in front of Baker library after matriculation with President Hanlon. 

An early 8:20 am matriculation ceremony with my house community Allen House. I, unfortunately, missed matriculating with my floor, so I ended up matriculating with the first floor of my hall. Flowers were given by the class of 1976 as they welcomed the class 50 years after they graduated.

Pictured: The Class of 2026 gathering at Bema (Big Empty Meeting Area) to mark the conclusion of orientation. 

The Twilight Ceremony starts at the porch of Collis as we light each other's candles before walking to Bema the evening before the first day of classes. After we blow out our candles, this embarks the start of our journey at Dartmouth.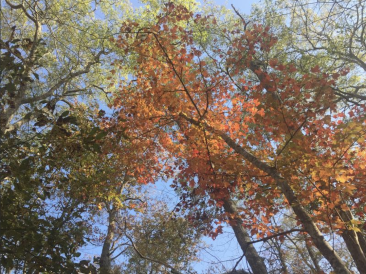 I interviewed Jeneen DiBenedetto Graham '96 about her Dartmouth experience and gained vivid insight about her reflection.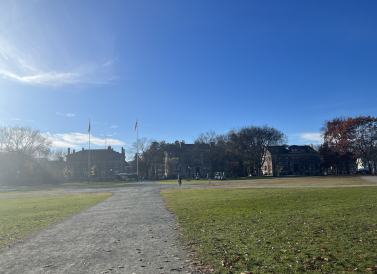 Coming to Dartmouth, I assumed that I was about to enter a space full of new experiences. Not only did my assumptions hold true, but they amplified over the course of weeks. Here is my reflection on the past three months and my winter break plans.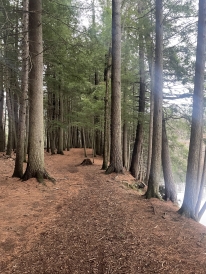 It seems like just yesterday I was walking to class on the first day of fall term. What have I learned since then? Click for a comprehensive guide!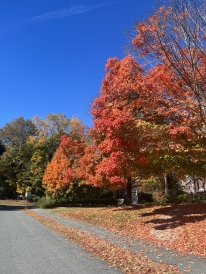 Find out why I never feel alone while exploring academics at Dartmouth.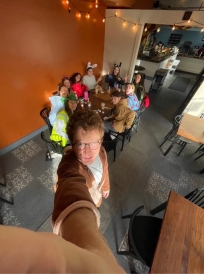 This week I talk about one of my new extracurricular involvements on-campus - working with DREAM!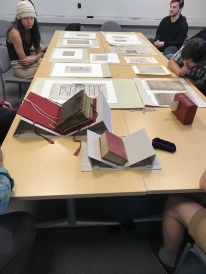 Dartmouth has so many opportunities for students to do, such as studying abroad or doing fellowships, but there are also smaller--yet still meaningful--opportunities for students to take advantage of while they are here.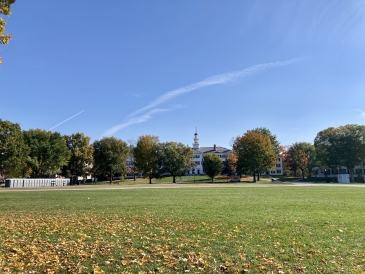 Now that my first term at Dartmouth is coming to a close, what would I write to myself 10 weeks ago when the term began?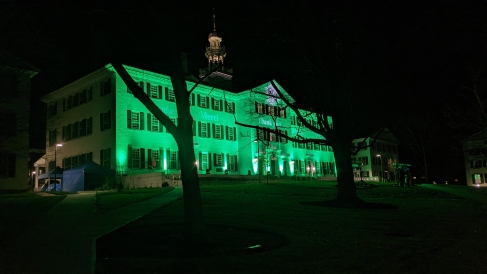 I'm 1/3 of the way done with my Dartmouth career, and I've learned a lot during this term alone. Let's do a recap of the past ten weeks!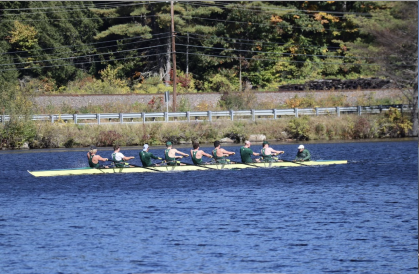 I sat down with my friend Conor to talk about being a DI athlete on the Men's Heavyweight Rowing Team.