You are here
« All Posts by this Blogger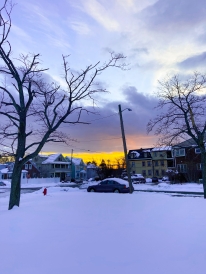 Day in My Life!
I thought it would be interesting to share a day in my life off-campus taking classes remotely. Here's a record for how I spend an average Tuesday during my time in Boston. 
9:00 AM- Wake Up and Get Ready
I don't have any classes super early in the morning, so I'm lucky enough to sleep in a little bit before starting my day. My regular morning consists of convincing myself to get out of bed (always the hardest part), taking a shower and getting dressed, making breakfast (personal favorite has been a yogurt bowl with some fruit, granola, and other ingredients), and then preparing and getting organized for the start of classes. 
10:20 AM- Statistics Class
This term, I'm taking Sociology 10, which is a statistics class, focused on applying statistical tools to sociological research. This class has been extremely enjoyable and as someone that never took a statistics class in high school, I've learned a lot of important mathematical information. I especially like this class because it focuses on the application of statistical tools to topics I'm interested in, making every concept feel relevant and practical. 
12:10 PM- Lunch/Work
After my sociology class, I fix another bite to eat and start to make some progress on the day's homework I have. I normally spend this time working with some readings and taking notes, or maybe watching a recorded lecture for one of my classes. 
1:30 PM- Exercise 
To take a mental break, I've found that exercising is something that helps me lower stress levels and improve my mood. I normally brave the cold and go on a run around my neighborhood, even in low temperatures (layering is key). I am no professional, so most runs aren't super extensive or intense, but I always feel better physically and mentally afterwards, and it allows for me to refocus myself before continuing to work. 
2:50 PM- Acting Class
My second class of the day is Theater 30, which is the introductory acting class. I was apprehensive about taking this course virtually, but I've found it to be very enjoyable and rewarding. I did a lot of theater and acting in high school, and I feel as if my acting process has improved significantly after the mere seven weeks that I've taken this class. 
4:40 PM- "Self Care/Social Time"?
After having two 2-hour classes in a day, especially when they're virtual, I normally feel mentally exhausted, so I give myself a bit of time to unwind and find ways to have fun. It could be a quick TV episode in bed, or hanging out with my roommates; as long as it's a break from schoolwork, I'm happy. 
5:15 PM- Return to Work
At this point, I come back to the schoolwork I have, and give myself a focused, solid 45-minute effort to crank out whatever progress I have available. This period normally yields the best result for my homework endeavors, so I normally focus on larger assignments, like essays or research. 
6:00 PM- Dinner
I enjoy cooking, so around 6, I normally start to make dinner for myself and my two roommates. I have been trying a broad range of new recipes, some of which are raving successes and some that we try not to speak of. Even when a dish fails, I enjoy the process of preparing food and I think (I hope) my skills are improving. 
8:00 PM- Ujima Practice
As you may know, I'm a part of the dance troupe Ujima, and we practice a few nights a week. The majority of our practices this term were focused on a Valentine's Day project that ended up turning out pretty well! 
9:00 PM- Back to Work
At this point, I return to the stack of work left and knock out anything else I need to accomplish. Normally it's not too bad, since I've spaced out the workload throughout the day. 
10:30 PM- Movie Night?
Normally around this time, I hang out with my roommates for the rest of the night. Most of the time we watch a movie or another episode of a series we're interested in. It's always a great way to end my day with some friends that I wholeheartedly cherish. 
12:30ish AM- Goodnight!
This is pretty self explanatory, but I hope you've enjoyed this documentation of my average day as a remote Dartmouth student!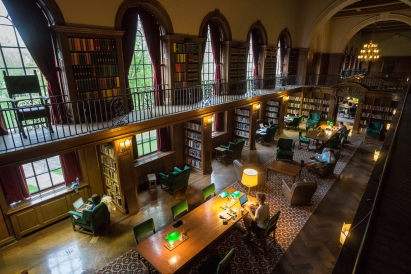 Confused about how exams at Dartmouth work? Don't be! Here's my perspective on my first midterm experience at Dartmouth.

Brandon Mioduszewski
2025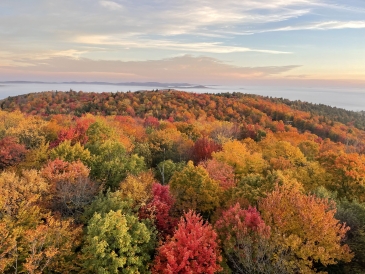 I thought I'd use this blog post to share a bit more about Dartmouth's profound sense of place my first in-person (non-Zoom) term— particularly, the people, the place, and the pines.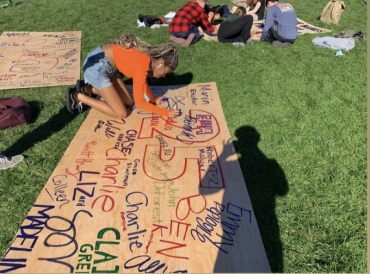 Homecoming is one of Dartmouth's most unique and longstanding traditions.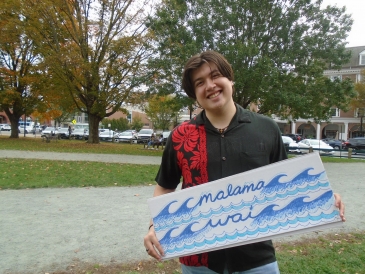 This Indigenous Peoples' Month, Native organizations at Dartmouth are spearheading events that honor and celebrate Indigeneity in all of its shapes and forms.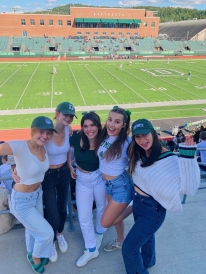 A question I've gotten a few times while I'm here is "So what do you do all day?" I figured I would walk you through the things taking up the most time in my life right now, starting with my classes!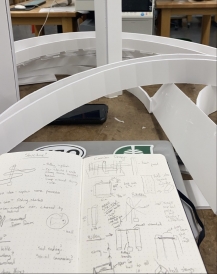 This term, I'm taking 2 STEM classes, which has been an unexpected but enriching experience!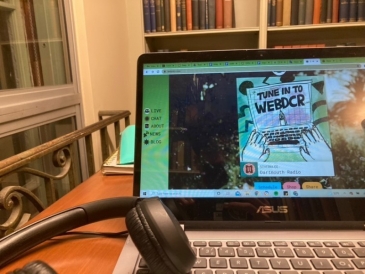 Dartmouth has an extremely large pool of extracurricular activities you can choose from. From football to anime watching — all interests are met, no matter how niched they are. Here's a bit about my favourite club on campus!
Antônio Jorge Medeiros Batista Silva
2025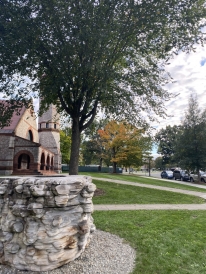 It's almost that time of the year again—college applications season! While it might be dreadful at this moment, I promise you it'll be worth it at the end.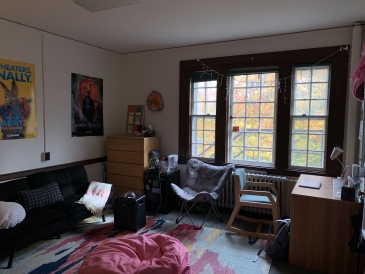 It feels like ages ago that I got my housing survey from Dartmouth.