« All Posts by this Blogger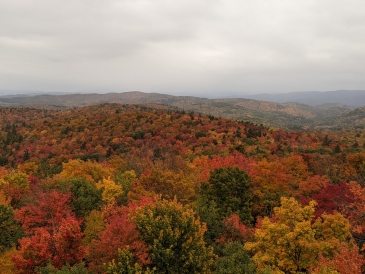 Deadlines and Mid-Terms and Labs, Oh My!
Week five is in the books for the 2021 fall term here at Dartmouth, and I just can't believe how much has transpired in the past month. Dartmouth's ten-week quarter system makes for a very fast paced environment, as the material you would absorb in a 16-week semester-based system is compiled into these ten weeks, and it's halfway over! What comes with the middle of the term are these scary little guys called "mid-terms," or at least I assumed they were scary, they sound formidable don't they? Now, it is obvious through so many student blogs, Dartmouth's website, tours, etc., that this is a place of constant support and motivation through even the most troubling of times. In terms of a Dartmouth term, these "most troubling of times" objectively falls during mid-terms and finals season. Does the campus atmosphere change or alter with this step-up in rigor and workload?
The answer to that question perfectly exemplifies the biggest reason I continue to fall in love with Dartmouth: its genuineness and continual commitment to its undergraduate students never fails. Your sense of belonging, your mental health, and your productivity can severely be compromised during these times, it's a bit stressful! However, the continued support of the Dartmouth community keeps reassuring me of my college decision. For instance, Dartmouth's First-Generation and Low-Income (FGLI) community (which I'm proudly a part of) sent out little goody bags with our favorite candies and personal motivation notes to keep us going. In addition, Dartmouth reinforces the use of the Student Wellness Center to keep up a check on our well-being through such a busy time in the term. Finally, even the professors are cognizant of the fact that mid-term season brings a lot of stress. All of my instructors noted to my class to keep a check on your mental health and to give yourself breaks from studying frequently! It was so reassuring to hear that they understand what it's like to be a student, especially here at Dartmouth.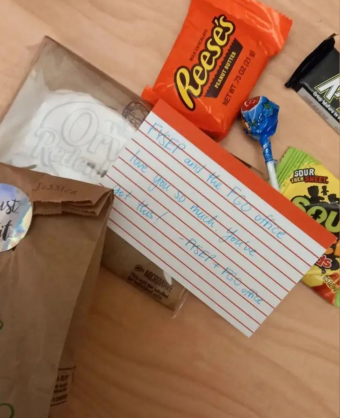 Something I will never take for granted is the ability to go outside and walk around on campus and just take in the beauty of Dartmouth's campus. It may seem like a cliché, but for someone who absolutely loves the outdoors and some fresh air, it is so nice to be able to go outside and see the beautiful fall foliage while seeing the sun set on behind Baker-Berry Library Tower – arguably the most picturesque college scene. Just to clarify, Dartmouth academics aren't similar to high school in the slightest. You will have levels of responsibility beyond any that have been placed on you before. But, at the same time, you will also have mental health resources and constant reassurance and motivation from those around you to keep going! The supportive nature of the Dartmouth family – faculty and staff – is truly an amazing thing and proves particularly refreshing when all of these deadlines, labs, and mid-terms seem to pile up. Dartmouth truly highlights the importance of mental health and student well-being which truly shines through during some of the most stressful times of the year!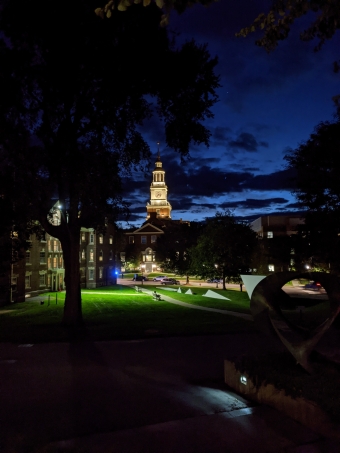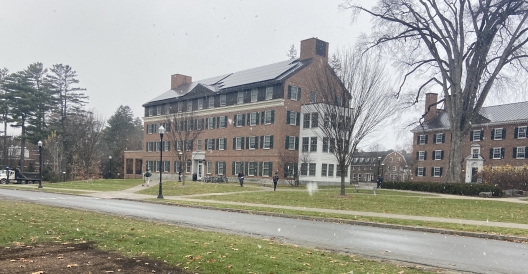 As the fall term ends, winterim is coming! But what is winterim, and what do you do during the six-week break? Come along to find out!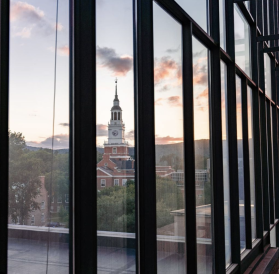 I am now reflecting on my classes and the experiences that I lived this term.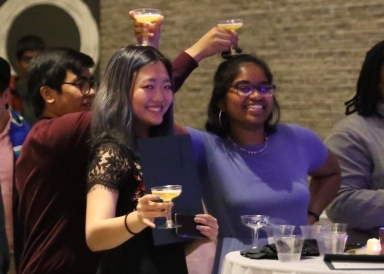 Dartmouth is full of funding sources, for everything from research to travel to pizza! Here are some experiences Dartmouth has helped me afford.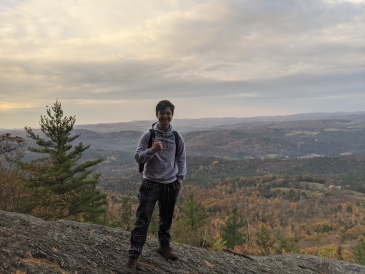 With greater levels of responsibility developing in every corner of your life when starting college, sometimes our decision-making skills go out the window. Let's explore ways to check up on your physical health and make better decisions in general.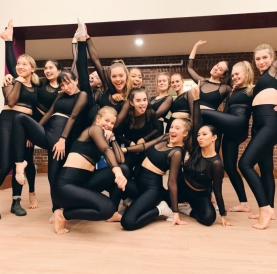 The first official term back in person has absolutely flown by. Here are a couple of highlights: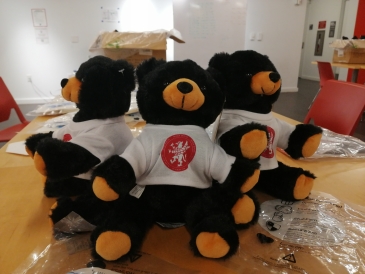 What do a teddy bear, a carved pumpkin, and a bat-shaped marshmallow have in common?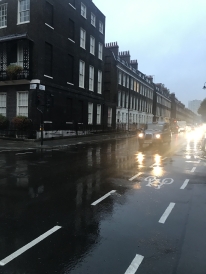 I am missing various aspects of campus life. Rush has come and gone, and people have had endless dinners and conversations in places I consider home. And it has made me realize that I am missing Dartmouth.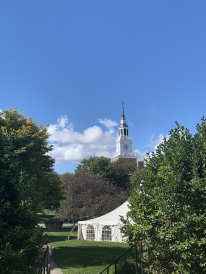 Today's blog post is just a quick anecdote about a very Dartmouth moment — and some interviewing tips!

This term, Dartmouth hosted Family Weekend. I was so excited about seeing my parents in person because I missed them so much!