You are here
« All Posts by this Blogger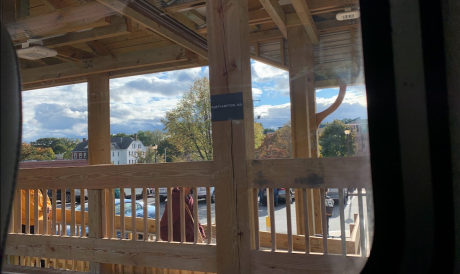 Venturing Beyond Hanover
Though there are a ton of things to do on the Dartmouth campus on weekends, (for example: I had to skip out on a woodworking workshop, roller skating, apple picking, AND a movie night with my friends) traversing outside Hanover can be necessary. This weekend one of my best friends invited me to their college campus in Massachusetts and the hardest part was figuring out how to get there and back. Though traveling along can be incredibly nerve wracking, I found a combination of Zipcar, amtrak, and the bus system to be easy and stress free! 
The closest train station to campus is in White River Junction which is an 11 minute car ride, a 23 minute bus ride, and a 2 hour walk (yikes!). Since I'm a freshman without a car as well as a non-athlete, the bus ride to the train station was the most plausible option. The bus stop is right outside the library near Novack Cafe (a pretty central spot on campus) and to get to the amtrak station you just need to take the green line and tell the driver you're going to the White River Junction station. According to the driver I had, you can also just say you're going to "amtrak." She told me never to say "White River Junction" because it confuses the drivers. The ride was very pleasant and I talked to the driver the entire time since the bus was pretty empty.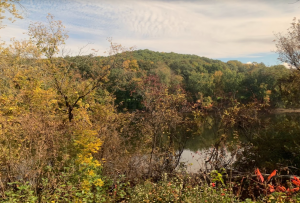 Next was the train ride! I didn't expect the entire 2.5 hours to be as gorgeous as they were. The northeastern fall really showed itself off with rolling hills and vermillion trees dotting various rivers and farms. I'm not lying when I say my eyes didn't wander far from the windows often. I brought my computer to do work but didn't end up doing any, unfortunately. (Side note: Amtrak trains always have pretty great wifi.)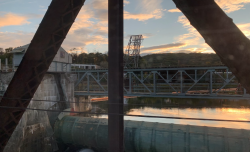 When I finally arrived in Massachusetts, my friend picked me up with a Zipcar and that was the end of my journey there! Zipcar was also my way of getting home from the train station when arriving back in White River Junction. Dartmouth provides a discount of the yearly Zipcar payment which makes traveling very affordable. Instead of being around $70 a year, it's $25 for Dartmouth students. After that initial fee, each ride is $10-$11 for an hour. As long as you get the car back clean and with ¼ tank of gas, you're good! There are several cars all around campus lots. I haven't had a negative experience with it yet and find it to be a super convenient service since there is no Uber or Lyft system around Hanover. 

Though scary at first, I'm excited for the next time I travel off of campus.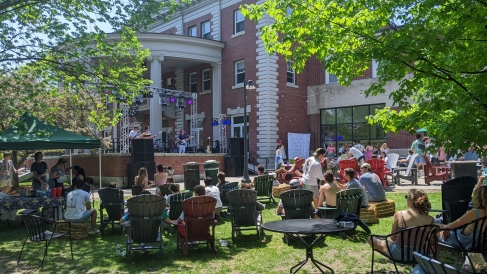 I never considered myself to be a "Woo-Hoo!" type of person, but the Dartmouth community works wonders…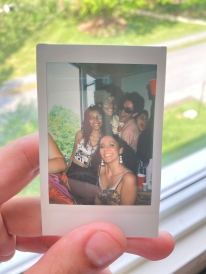 This was my first Green Key. Although a bit unsure of how these Dartmouth traditions work, I had a lovely experience! Come check it out!
Antônio Jorge Medeiros Batista Silva
2025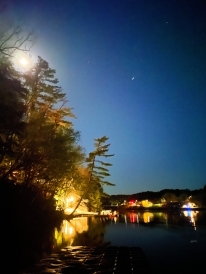 My tips for surviving an Upper Valley heat wave!

I am writing this blog post as I enter week 9 of my spring term. The weather is so sunny, refreshing, and awesome (it reminds me a lot of the weather in California). I am dedicating this post as a reflection on my week 8.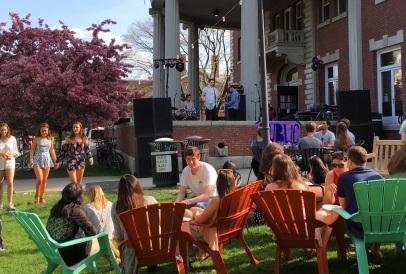 In this post, I share my first experience with Green Key at Dartmouth

Brandon Mioduszewski
2025
This weekend, West House had its annual trip to New York! Come along to read about our two days in the city!!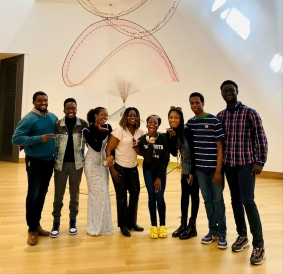 Some of you planning to attend Dartmouth as international students may be thinking, "How will I celebrate the family weekend at Dartmouth?" Isn't it something I need a family for? How will my family get to Dartmouth from the far ends of the earth?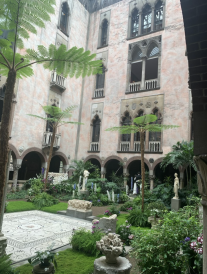 A weekend in big-city Boston allowed me to reflect on Dartmouth's unique rural location.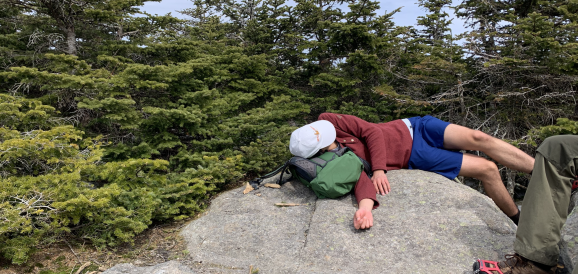 May so far has been full of spending time with friends, FoCo ice-cream, and enjoying the weather. If you're wondering what spring looks like at Dartmouth, look no further!