You are here
« All Posts by this Blogger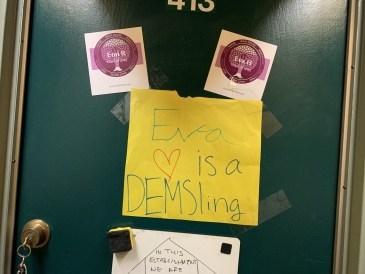 Applying to D-EMS!
Are you passionate about medicine? Do you crave an ever changing atmosphere? Perhaps have an affinity for problem solving? Maybe you love a good challenge? If you answered yes to all of the above, Dartmouth EMS might be for you. 
I knew even before committing to a college that I wanted to join an EMS program. I didn't do much research on different programs offered at different schools, but I believe Dartmouth's has everything there is to offer. 
Founded in 1991, D-EMS is a student-run licensed support squad that serves to provide health training and emergency response for Dartmouth and the surrounding Upper Valley region. This includes being on call during weekends to address any medical issues that might arise, getting certified to train people in areas such as first aid and cpr, and so much more. 
Sounds like something you'd be interested in? Here's how you can get involved once you're on campus!
D-EMS accepts only freshmen and sophomores due to the timing of the process to become a fully certified member of the group, and the application process is one of the more competitive things I've been involved with on campus. Though everyone who applies and is involved with the application process is super kind and helpful, only around 25-30 students are accepted a year out of a pool of approximately 120-150. The application process includes a mandatory information session and then a series of optional dinners, training, and meetings that you can attend so the members already in the club can get to know you a bit more. After this, there is a relatively long application that must be sent in during the first weeks of October and a subsequent interview! Before these parts of the process, there is a ton of time to ask questions and figure out exactly what being in the club entails. 
The D-EMS members are looking to induct people who are truly passionate about medicine and helping the Upper Valley in the way of healthcare. What they are NOT looking for are ONLY pre-med students or ONLY students already EMT certified. Though most members are pre-med, there are many different majors and disciplines represented! This provides a different educational perspective for the club and allows for diverse conversation and problem solving. Most applicants are also not EMT certified! I'm not certified currently, but the team does ask those who are not to have a plan to become certified during their time at Dartmouth. This can be through D-EMS sponsored training at Dartmouth or training during off terms in your hometown!
My experience applying was a bit stressful at first since I was so passionate about getting in, but once I did, I found a huge community of like minded people set on impacting their environment in the most positive ways possible.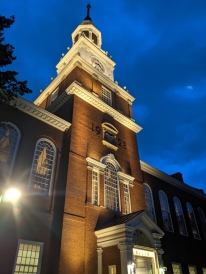 I've wanted to blog about my favorite spots around campus for some time now, but it takes time to explore this magical place!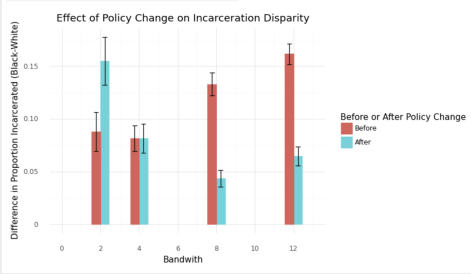 As is tradition for every term, I like to introduce the classes I'll be taking so that you can get a better idea of what courses are available at Dartmouth!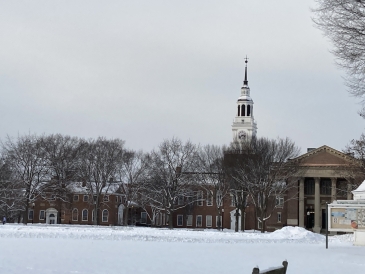 I am not joking when I say I am not made for the winter. Come check my experience thus far!
Antônio Jorge Medeiros Batista Silva
2025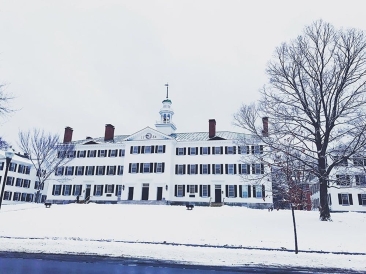 Here are my first experiences of winter term as a freshman.

Brandon Mioduszewski
2025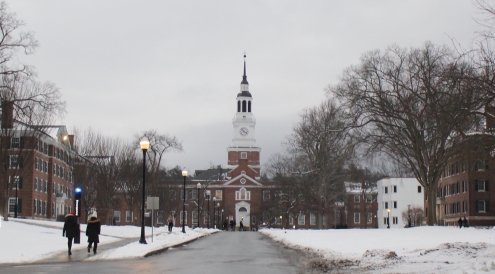 As someone coming from a warm state, the idea of cold winters was frightening as well as fascinating. After a few days on campus, I learned winter was only the latter. Read on to see a few things I've learned from my first winter!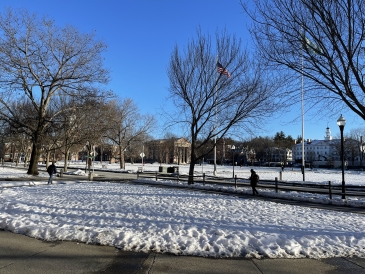 Thus far, Winter has been an ADJUSTMENT to say the least, but it's an exciting and fun one! Read on to find out more!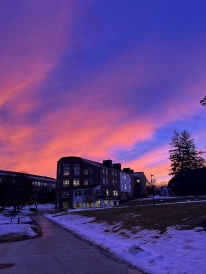 I'm excited to share with you guys what classes I'm taking this term, surviving the intense cold!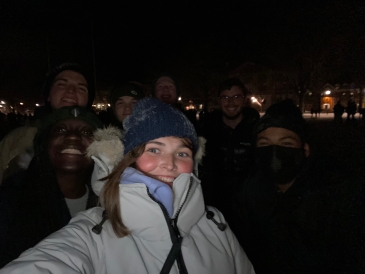 I am now settling into campus life again. And what better way to do this than attending the famous snowball fight?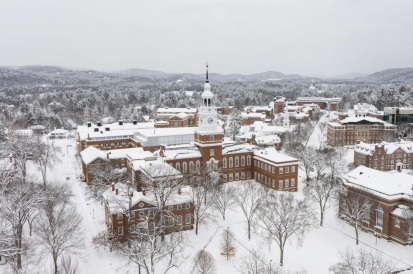 Happy New Year and welcome to winter term at Dartmouth! I've been looking forward to finally experiencing winter at Dartmouth since I applied here. I'd love to share the things I'm looking forward to the most about winter term.