« All Posts by this Blogger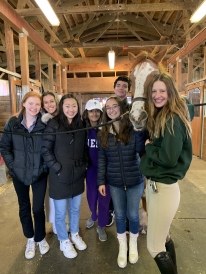 Trotting Through the Term: The Equestrian Team!
Like every other 6-year-old girl, when I was little I dreamed, prayed, and begged for a pony. As it was all I wanted from Santa, it showed up multiple times on my Christmas list in big letters, in hopes that he would get the memo and override my parents is firm "no." Alas, Santa ended up siding with my parents, and I remained the girl who collected horse stickers but who had never actually seen one in person. I resolved that when I grew up, I would become a vet so that I could be around the animals all day!
With this brief (and somewhat embarrassing) insight into my past, I think you can all see why I jumped at the opportunity to watch my friend perform at the equestrian horse show! Ok, you got me, it's not just about the horses: watching the competition was a really fun way to get off campus and learn about show jumping! Since Dartmouth is a school tucked away in the woods, it has a very wholesome community where students' social lives are pretty much contained on campus (save for the plethora of outdoor trips the Dartmouth Outing Club, the biggest club on campus, hosts!). While this structure makes campus feel more tight-knit and homey, it's always a treat to explore off campus!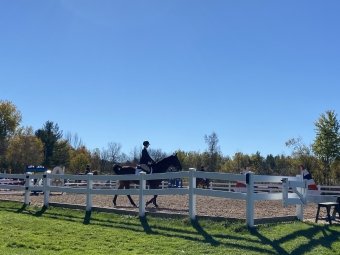 As for the competition, it made for the perfect trip! In support of our dormmate, a bunch of friends in French Hall (Frenchies!) went to the Dartmouth Equestrian Team's stable. For all of us, it was our first time seeing a horse show, and we were thoroughly impressed. We watched the equestrians make jumping look easy as they hopped over the gates, as graceful as ballerinas. Dartmouth ended up taking home the win, placing first overall. After cheering for our Alma Mater, we got a tour of the stables, where another first occurred: I got to meet my first horse! After meeting Babalou and seeing the show, I realized that Dartmouth is a place where it's common to try new things, and I'm thrilled to keep exploring!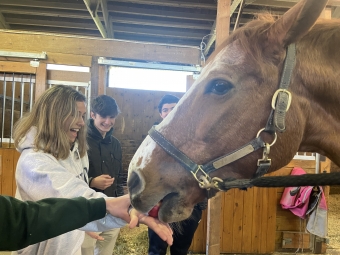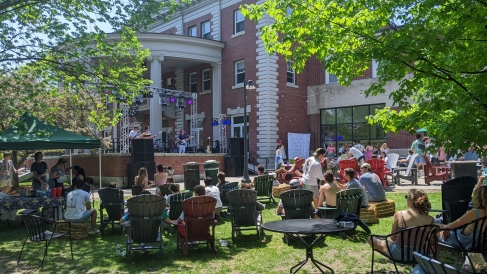 I never considered myself to be a "Woo-Hoo!" type of person, but the Dartmouth community works wonders…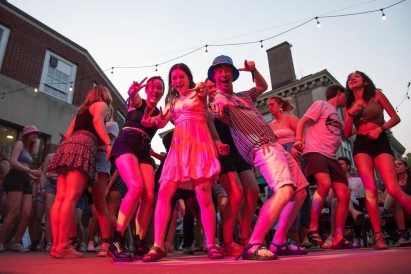 The event of the year has finally happened: Green Key! As sad as I am to not be on campus for the next Green Key, I am incredibly excited to have two more of them!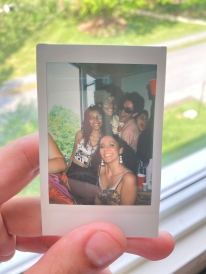 This was my first Green Key. Although a bit unsure of how these Dartmouth traditions work, I had a lovely experience! Come check it out!
Antônio Jorge Medeiros Batista Silva
2025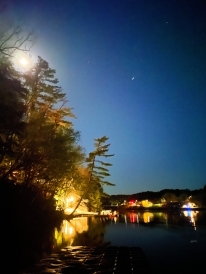 My tips for surviving an Upper Valley heat wave!

I am writing this blog post as I enter week 9 of my spring term. The weather is so sunny, refreshing, and awesome (it reminds me a lot of the weather in California). I am dedicating this post as a reflection on my week 8.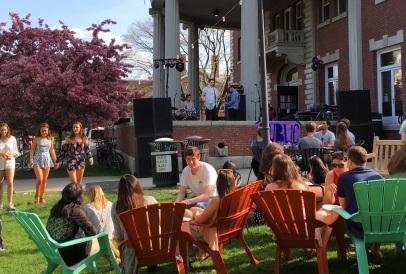 In this post, I share my first experience with Green Key at Dartmouth

Brandon Mioduszewski
2025
This weekend, West House had its annual trip to New York! Come along to read about our two days in the city!!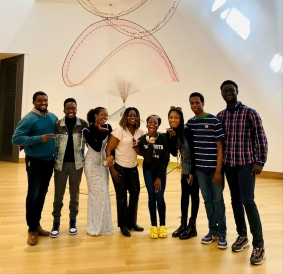 Some of you planning to attend Dartmouth as international students may be thinking, "How will I celebrate the family weekend at Dartmouth?" Isn't it something I need a family for? How will my family get to Dartmouth from the far ends of the earth?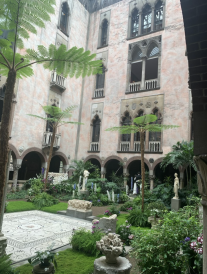 A weekend in big-city Boston allowed me to reflect on Dartmouth's unique rural location.