« All Posts by this Blogger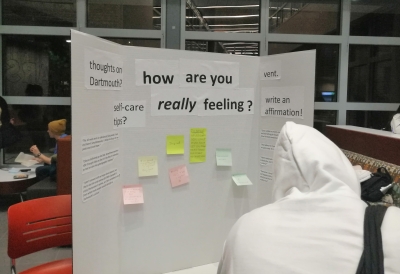 Peer Support at Dartmouth
Hate to break it to you, but college is not all sunshine and rainbows. Fortunately, multiple organizations on campus address some of the hardships of being a full-time college student at a rigorous institution like Dartmouth, where social, extracurricular, and academic life can present unique challenges. Among such organizations, peer support groups hold a special place in my heart because they show how much the Dartmouth student community is willing to create a supportive environment. During fall and winter terms, I have been training as a peer supporter for two of such organizations: the Mental Health Union, and Sexual Assault Peer Alliance. 
Dartmouth Mental Health Student Union 
The mission of the Mental Health Union (MHU) is to promote a campus culture where mental health is openly discussed and improved. They provide mental health resources, organize events and programs, such as the 15-Day Wellness Challenge, Winterim Pen Pals, and run a student blog called Mind the Gap. They have an ambassador program where students are trained to share mental health resources with the communities and the organizations they are involved with. As part of MHU, I am training to be a peer supporter. We have been undergoing training with staff from Student Affairs offices, such as the Counseling Center, Student Wellness Center, and the Academics Skills Center. Peer supporters not only learn about the various on-campus mental health and student resources, but are also taught motivational interviewing skills to be effective, non-judgmental listeners. My peer support training has been incredibly helpful in times of crisis during the fall term. I am looking forward to completing my training and volunteering as a peer supporter in the following terms!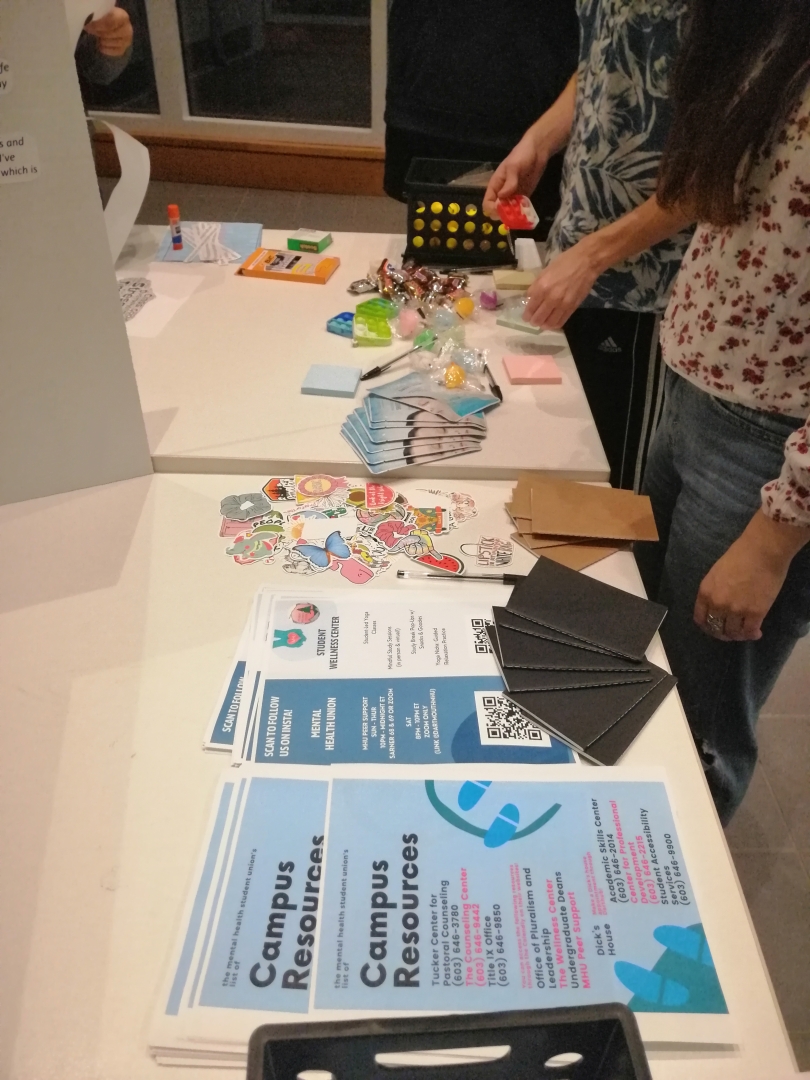 Sexual Assault Peer Alliance
Unfortunately, sexual assault is a major issue on US college campuses. Dartmouth addresses this issue in various ways. For instance, the Sexual Violence Prevention Project (SVPP) is a four-year prevention curriculum run by the Student Wellness Center that each Dartmouth student has to complete. Students can get involved with the curriculum in other ways, such as working as a student facilitator in the First-Year Experience or joining the Student Advisory Board, which is a Think Tank working on the ongoing development of SVPP.  There is also the Student Presidential Community on Sexual Assault that serves as an intermediary between students and the larger Dartmouth community, including the administration. Involvement in such opportunities shows how committed the Dartmouth student community is in building a safer and more inclusive campus environment. Sexual Assault Peer Alliance (SAPA) is a student group that completes a 34-hour comprehensive training program facilitated by counselors at the Counseling Center. Students are trained in gender-based violence, campus resources, how to best respond to survivor needs, and more. SAPA is a survivor-centered resource that focuses on providing empowerment-based support. I am learning a lot during my SAPA training, and am grateful for all the great people I have met through SAPA!