You are here
« All Posts by this Blogger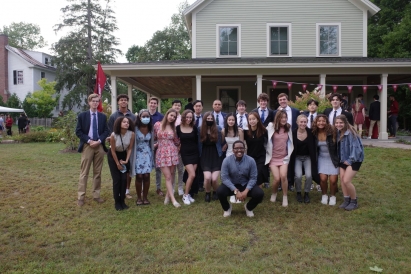 Merhaba!
Hi there! My name is Eda, and I have no idea how to start a blog post. Or fully wake up without Turkish tea. Or live without my cat.
With these confessions out of the way, let me introduce myself! I'm from Istanbul, Turkey. It's the first time I'm so far away from home for so long, which means I'm incredibly excited, slightly anxious, and possibly in need of a hug. I'm also an indoorsy introvert who lived in a city almost all her life, gets real cold real fast, and has never skied, hiked, or camped before. Yeah, I know Dartmouth is a bit different from my natural habitat. It'll take some time getting used to, but being a little lost is part of the fun.
Before landing at Dartmouth, I took a gap year, which, despite involving less traveling than I hoped and more canceling of plans than I imagined, left me feeling glad that I've taken some time to explore my interests independently. Pre-gap me would have never guessed that I would be training to become a yoga teacher or volunteering as a mentor/tutor for international IB students. I was sure that I never wanted to see another IB assignment and had the flexibility of a hardcover book...only through taking some time off academics was I able to find new passions and even push my comfort zone a bit. With that said, I still love my comfort zone. I mean, who doesn't? After all, I self-identify as a bookworm whose specialty is sci-fi and fantasy, so my comfort zone is anywhere between my bed and a whole fictional world. When I'm not reading, I like writing, discovering new shows and movies, listening to music while walking around in Hanover, and spending time with friends and family. Though my family is a 10-hour flight away, I´m lucky to have many Turkish students in my class. As we reminiscence about Istanbul, I remember what it feels like to be home.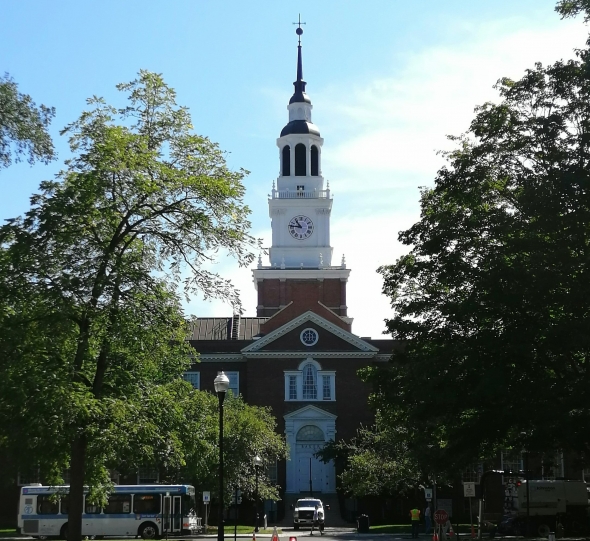 Despite being rather shy and quiet, I'm at my happiest when surrounded by people with diverse experiences and interests, thanks to whom I get to broaden my horizons. Just within my building, I've met a Canadian hockey player, a Chinese literature buff, an environmental activist, and a talented dress-maker from Mauritius. Not to mention the incredible professors I've encountered during the academic open houses and in my classes, who are, in fact, as enthusiastic about teaching and connecting with students as I've heard many times before. Besides meeting new people, I'm also looking forward to exploring arts and publications, watching performances at the Hopkins Center for the Arts, attending Great Issues Scholars events, and learning a new language. I also can't wait to find you here again, whoever you may be! Welcome again to my blog!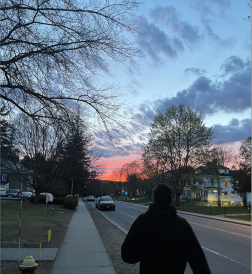 I want to share with you all the kind of friends that you can expect to make at Dartmouth.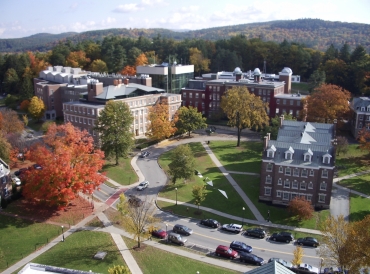 I wanted to make my last blog post for this academic year about the places in the Dartmouth community that I will deeply miss and have made amazing memories with the wonderful members of this community.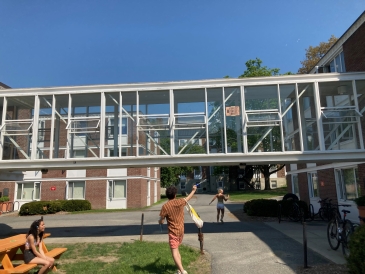 Honestly, I cannot wait to be home. Although Dartmouth has been a home for me for the past nine months, the college experience is made of many ups and downs. Come check my first year wrap-up!
Antônio Jorge Medeiros Batista Silva
2025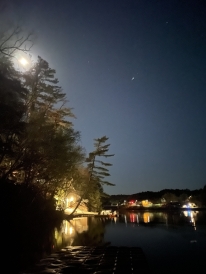 A reflection on my first year in the woods.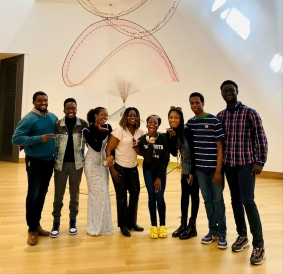 Some of you planning to attend Dartmouth as international students may be thinking, "How will I celebrate the family weekend at Dartmouth?" Isn't it something I need a family for? How will my family get to Dartmouth from the far ends of the earth?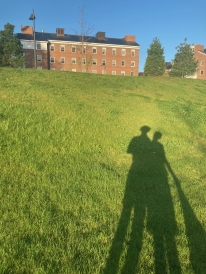 Honestly, it was hard for me to picture myself in an Ivy League. As I start to meet the incredible people who constitute the class of 2026, the idea that, in three weeks, my last term as a freshman will to an end, shocks me. 
Antônio Jorge Medeiros Batista Silva
2025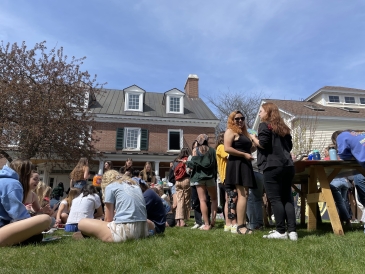 Greek Life encompasses a large, and exciting, part of the Dartmouth experience. With almost 60% of students being affiliated in a fraternity or sorority, it's hard for that not to be the case. Here is my view of Greek Life so far.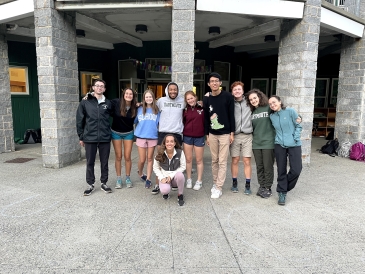 Last Saturday, instead of spending time doing work in Sanborn, spending time on the Green, or hanging out in my fraternity house, I spent most of the day out on the golf course, with a backpack full of supplies for outdoor events.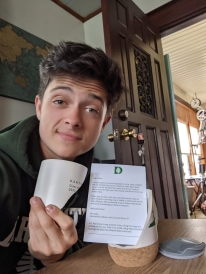 The second and final post of my "Why Dartmouth?" story. Reflecting on my decision to attend and move to Dartmouth College!