You are here
« All Posts by this Blogger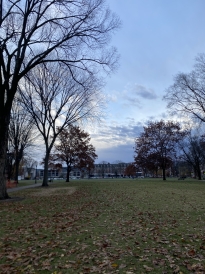 My Long Journey Back Home
With finals coming to a close at the end of Week 10, I am officially done with my first term at Dartmouth! My first term was undoubtedly an invaluable experience, meeting new people, learning to live independently, taking thought-provoking, rigorous courses, and far more. However, at the same time, I missed my family and home in California and was beyond ecstatic to travel back. I'm from Irvine, California, a suburban region just south of Los Angeles. According to Google Maps, it's approximately 3,000 miles away, and I wanted to share with you guys how my grandiose trip went!
#1: Dartmouth Coach
Dartmouth has a great bus service known as the Dartmouth Coach that allows students to travel from Dartmouth College in Hanover, New Hampshire to main cities in the East Coast like New York and Boston. My flight was scheduled to leave at the Boston Logan airport, so I booked a ticket to travel directly to Boston Logan at 10:40. One tip is that if you're running late or need an earlier ride, you can simply keep your original ticket and use it for any time of the day; Dartmouth Coach is very flexible in time changes, at least for rides to Boston.
#2: Flight to LAX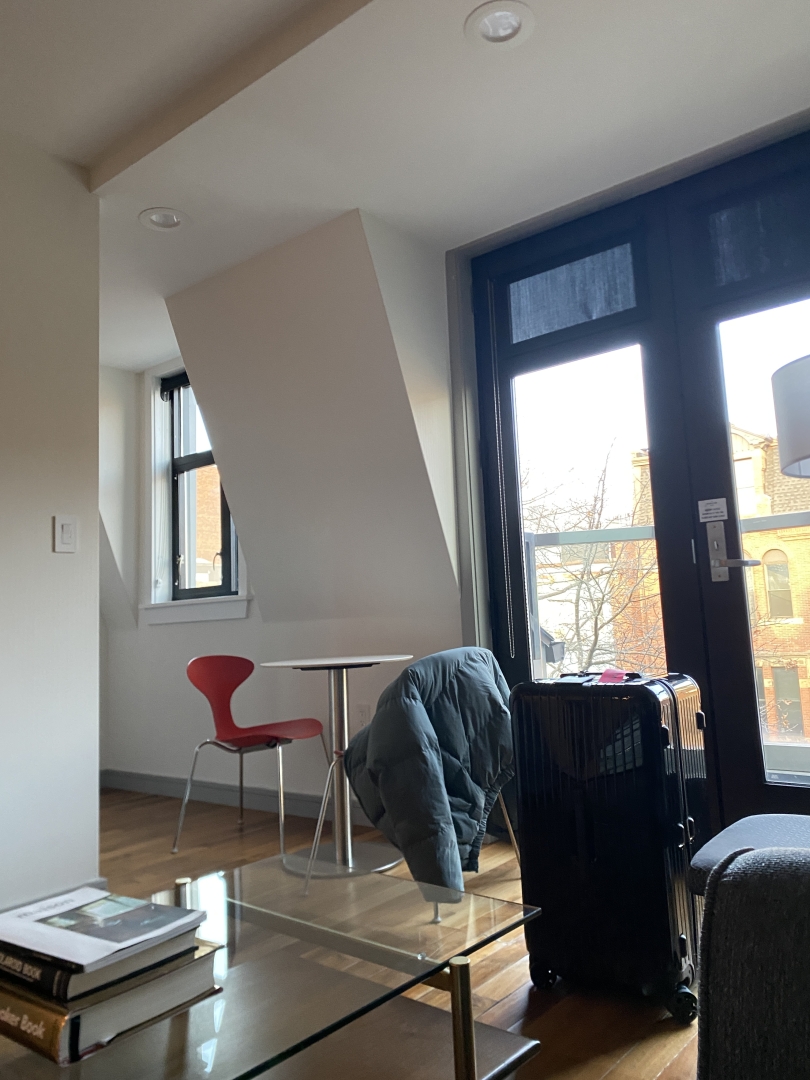 After arriving around 12:40 at Boston Logan, I spent about 30-minutes checking in for my flight. Then, I completed some final project work for my anthropology course at the airport waiting to board (always have to be grinding!). My flight was scheduled to be around 6-hours. 
#3: Car Ride to Irvine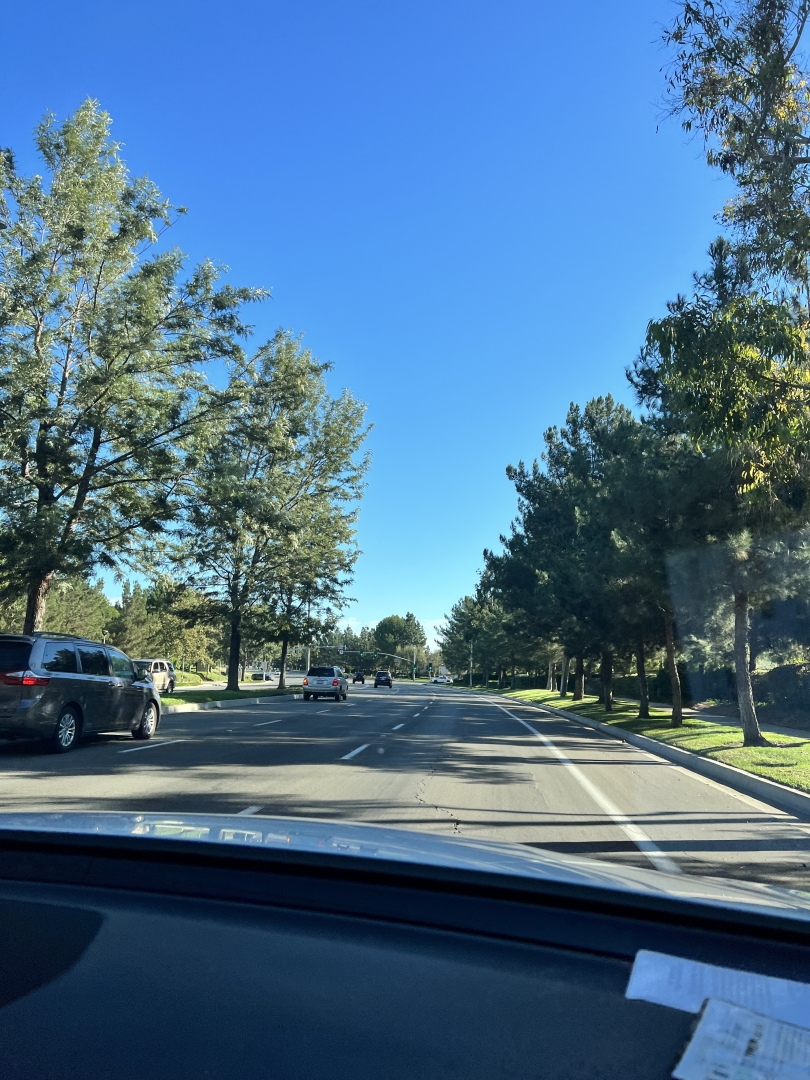 Irvine is around a 1-hour drive from LAX. My mom and sister picked me up from the airport, taking me to my lovely home! It was beyond exciting returning to a more urban environment, something very different from Hanover. I consider myself lucky to be able to experience both the nature-y and beautiful Hanover town as well as the populated yet peaceful Irvine.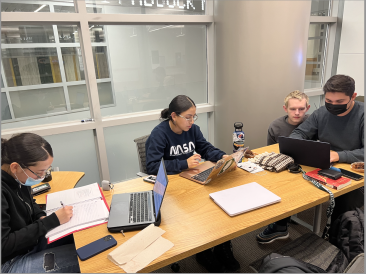 As I am reflecting on my experience with COVID-19, I want to discuss my support system on campus.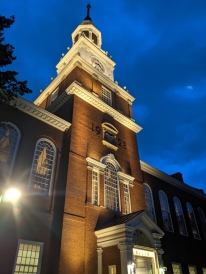 I've wanted to blog about my favorite spots around campus for some time now, but it takes time to explore this magical place!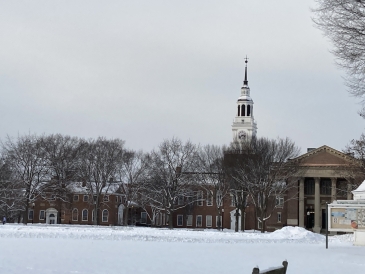 I am not joking when I say I am not made for the winter. Come check my experience thus far!
Antônio Jorge Medeiros Batista Silva
2025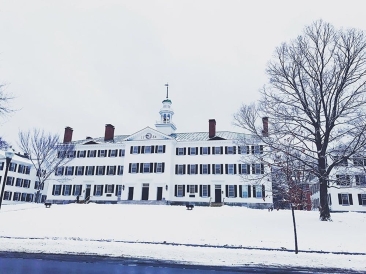 Here are my first experiences of winter term as a freshman.

Brandon Mioduszewski
2025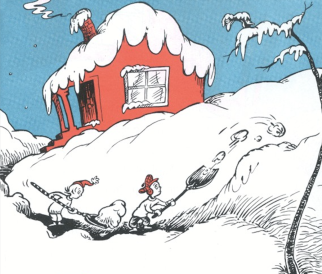 An exciting Dartmouth tradition takes an unexpected turn!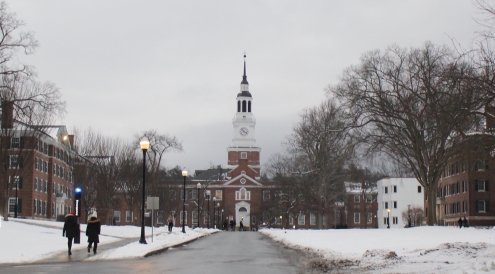 As someone coming from a warm state, the idea of cold winters was frightening as well as fascinating. After a few days on campus, I learned winter was only the latter. Read on to see a few things I've learned from my first winter!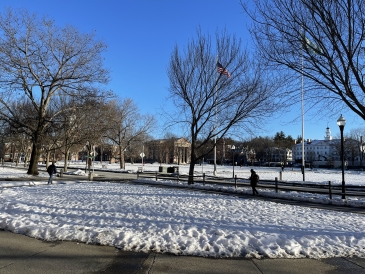 Thus far, Winter has been an ADJUSTMENT to say the least, but it's an exciting and fun one! Read on to find out more!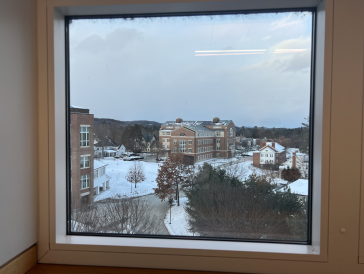 In this blog post, I will be giving you a preview of every class that I am taking and my perspective on all of them.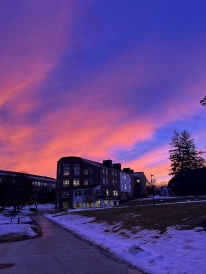 I'm excited to share with you guys what classes I'm taking this term, surviving the intense cold!