« All Posts by this Blogger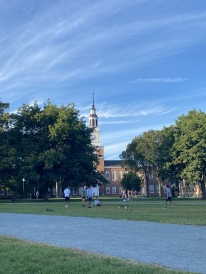 A Day in the Life of a Dartmouth '25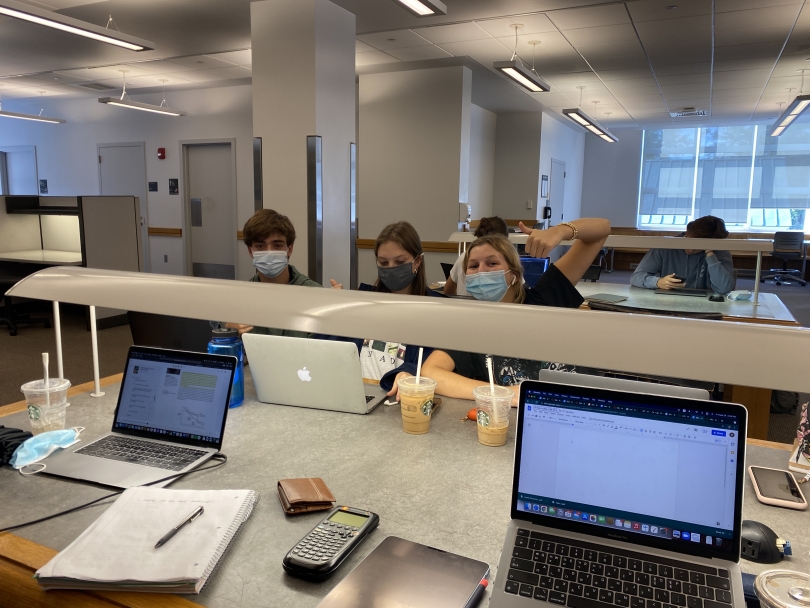 9:30 AM - 10:30 AM
I began my day quite early (for a weekend) as I headed to Baker-Berry library to complete some homework and begin studying for the slowly approaching midterms. Since it's my first term at Dartmouth, I decided to partake in a well-balanced schedule. I'm currently enrolled in CHEM 5: General Chemistry 1, WRIT 5: Expository Writing, and ANTH 6: Introduction to Biological Anthropology. I personally enjoy studying with my friend circle.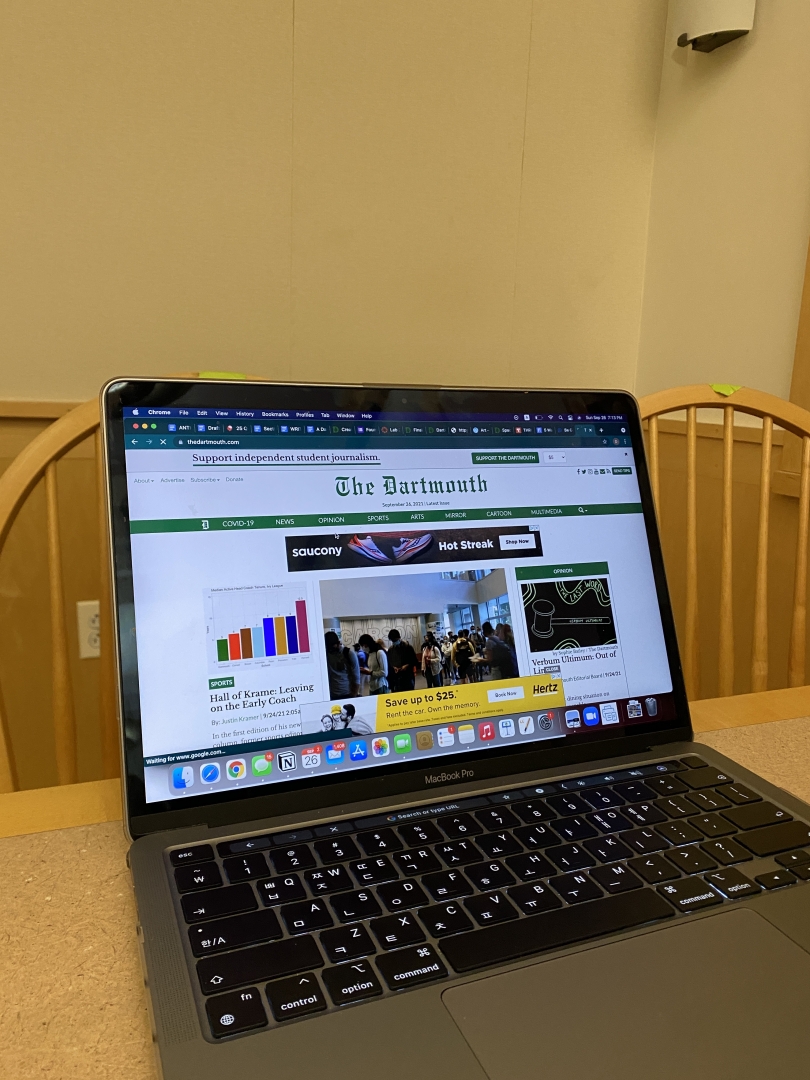 11:00 AM - 1:00 PM
After my study session, I had a mandatory meeting with The Dartmouth staff. I recently applied and joined The Dartmouth editorial team, specifically the news section, and embarked on a new journey as a student news reporter. We discussed the basics of interviewing, drafting articles according to format, and eliminating bias. I'm excited to share my voice to Dartmouth's community through both People Places Pines and The Dartmouth!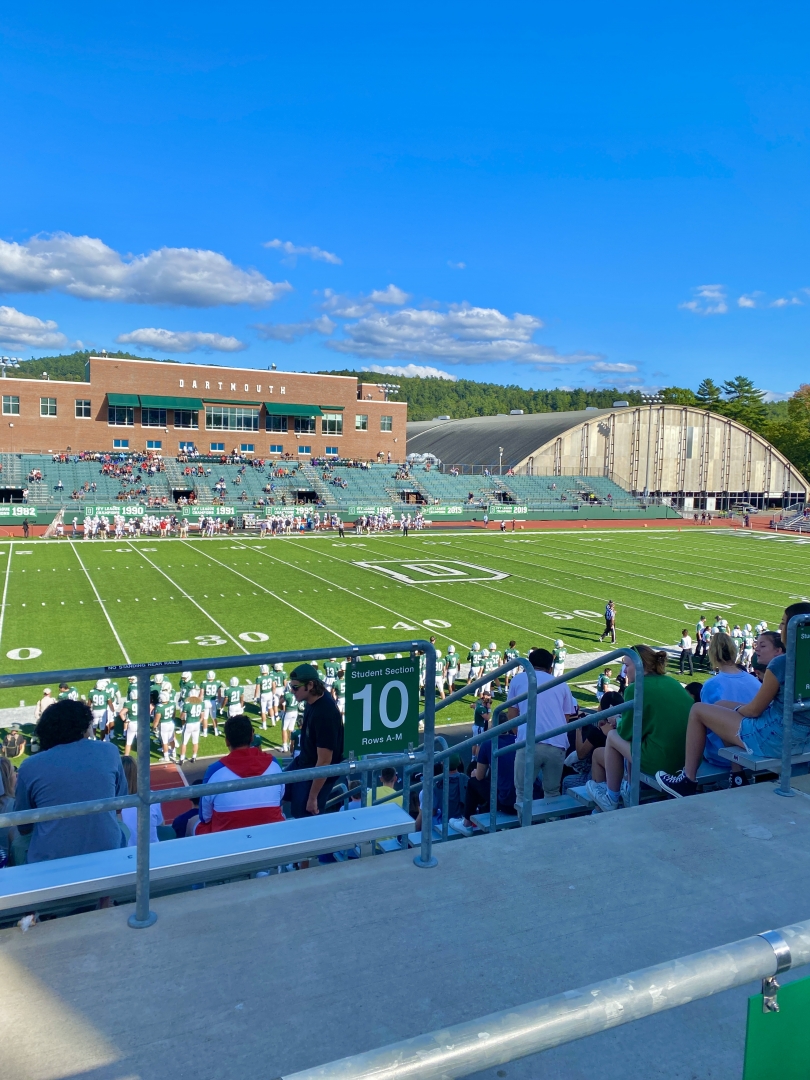 1:30 PM - 4:00 PM
I indulged in some scrambled eggs and french toast quickly at '53 Commons (or as Dartmouth students call it "Foco"), arguably one of the best places to grab food on campus, and attended my very first college football game after! Dartmouth College played against Sacred Heart University, with Dartmouth Big Green winning by a wide margin. My friends and I collectively dressed up in Dartmouth gear and displayed our excitement and spirit.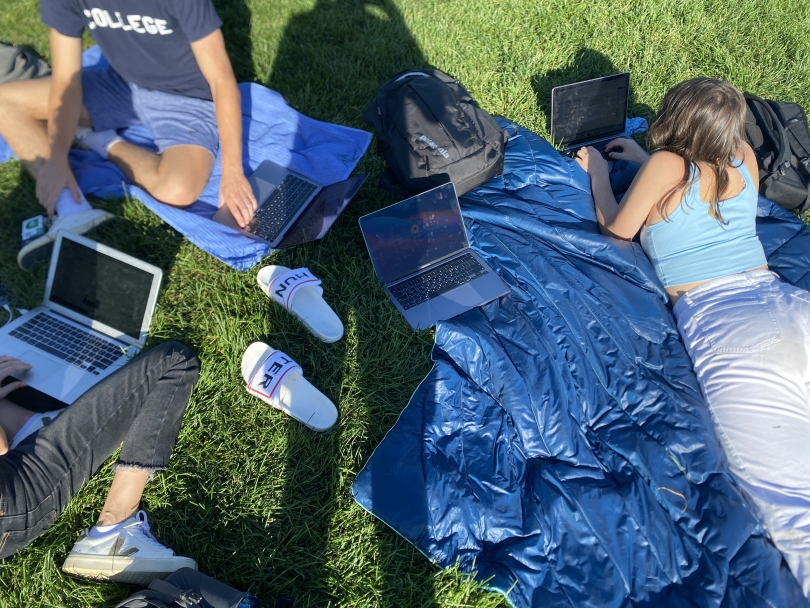 4:30 PM - 6:00 PM
Sometimes, one study session is not enough! The day was nice out, so alongside some friends, we grabbed a few beach towels and sat on the Green to complete some extra work. In comparison to a typical study session confined in the walls of Baker-Berry, studying on the Green was a great way to decompress all together.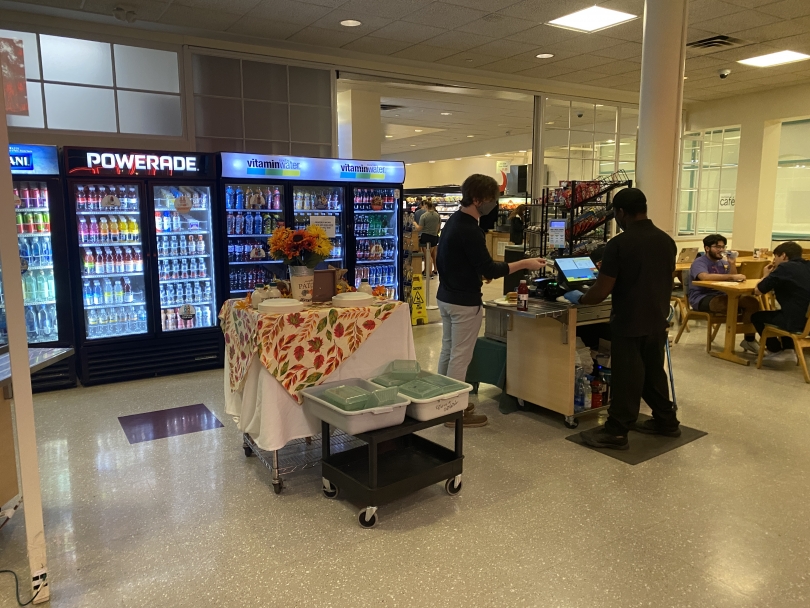 6:30 PM - Sleep
Today's dinner was at Courtyard Café, another dining location on campus within Hopkins Center for the Arts. My go-to order is chicken queso quesadilla with sweet potato fries alongside a tropical vitamin water drink. Meal swipe and dining dollars (both are methods of payment for meals and food items at Dartmouth) spent on a meal like this is always beyond worth it; I can envision myself returning and reordering next week. After dinner, I mentally and physically rested while watching a Netflix show: "Squid Game" under my bed sheets and feeling the comfort of my new mattress topper.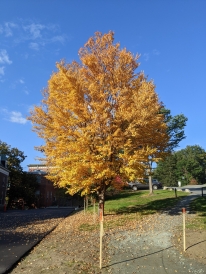 When adapting to a unique college environment, it is important to open yourself up to new perspectives and meet all kinds of wonderful people! Yet, it is even more important to remember your values and what makes you happy.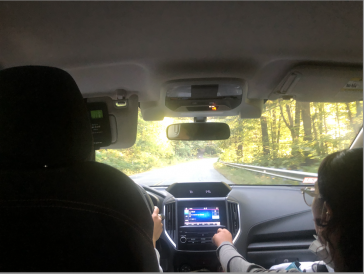 I reflect on Week 4 and the beauty of Dartmouth's many opportunities and resources. I discuss the amazing memories and bonds that I have created within the Dartmouth and Upper Valley communities!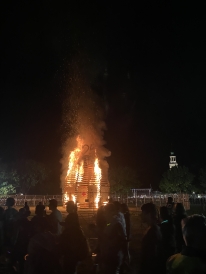 A rundown of my senior year Homecoming!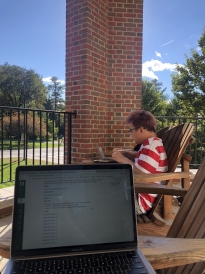 With the College being open, I have been able to explore several new study spots to find the best fit!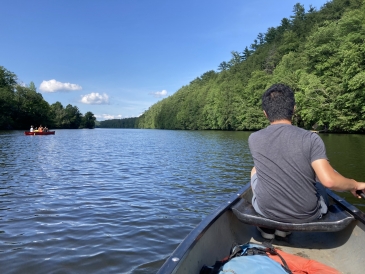 I spent my Junior Summer on campus and got to cross off several items on my bucket list!
Come along on a fall day with me!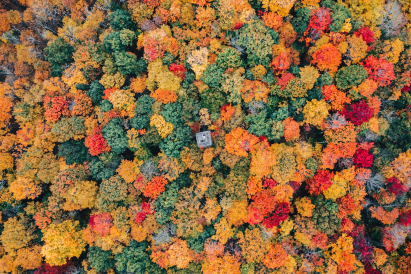 As the leaves begin to turn, fall festivities are around every corner! From Harvest dinner to Homecoming weekend, campus was buzzing with excitement from students, parents, and alumni!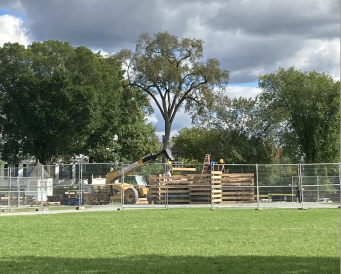 Woohoo! It's Homecoming week here at Dartmouth. While I could focus on the game itself, I want to spend some time writing about the buildup and preparation for the extra special day.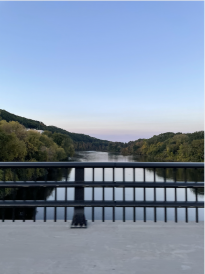 In hopes of sharing my Homecoming in a unique way that will hopefully show you a different side of Dartmouth's biggest tradition, I decided to just share three things. Three nice things that I experienced during Homecoming.