« All Posts by this Blogger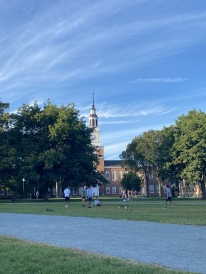 A Day in the Life of a Dartmouth '25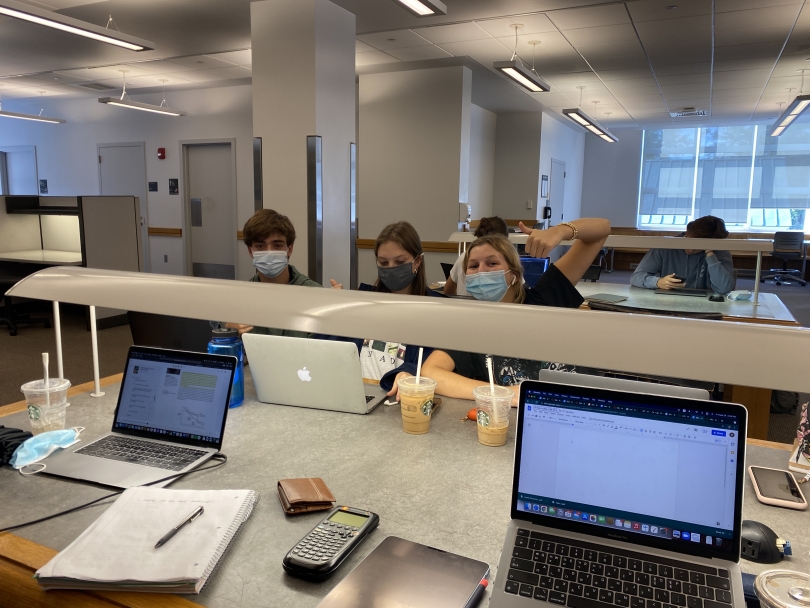 9:30 AM - 10:30 AM
I began my day quite early (for a weekend) as I headed to Baker-Berry library to complete some homework and begin studying for the slowly approaching midterms. Since it's my first term at Dartmouth, I decided to partake in a well-balanced schedule. I'm currently enrolled in CHEM 5: General Chemistry 1, WRIT 5: Expository Writing, and ANTH 6: Introduction to Biological Anthropology. I personally enjoy studying with my friend circle.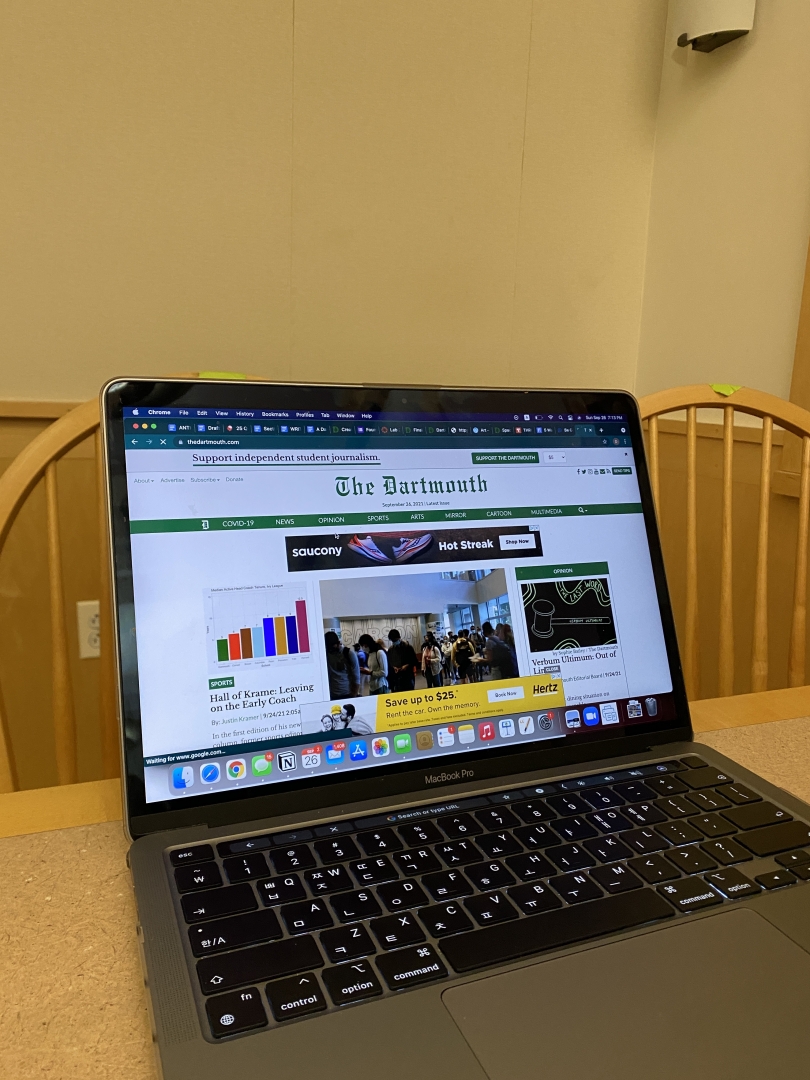 11:00 AM - 1:00 PM
After my study session, I had a mandatory meeting with The Dartmouth staff. I recently applied and joined The Dartmouth editorial team, specifically the news section, and embarked on a new journey as a student news reporter. We discussed the basics of interviewing, drafting articles according to format, and eliminating bias. I'm excited to share my voice to Dartmouth's community through both People Places Pines and The Dartmouth!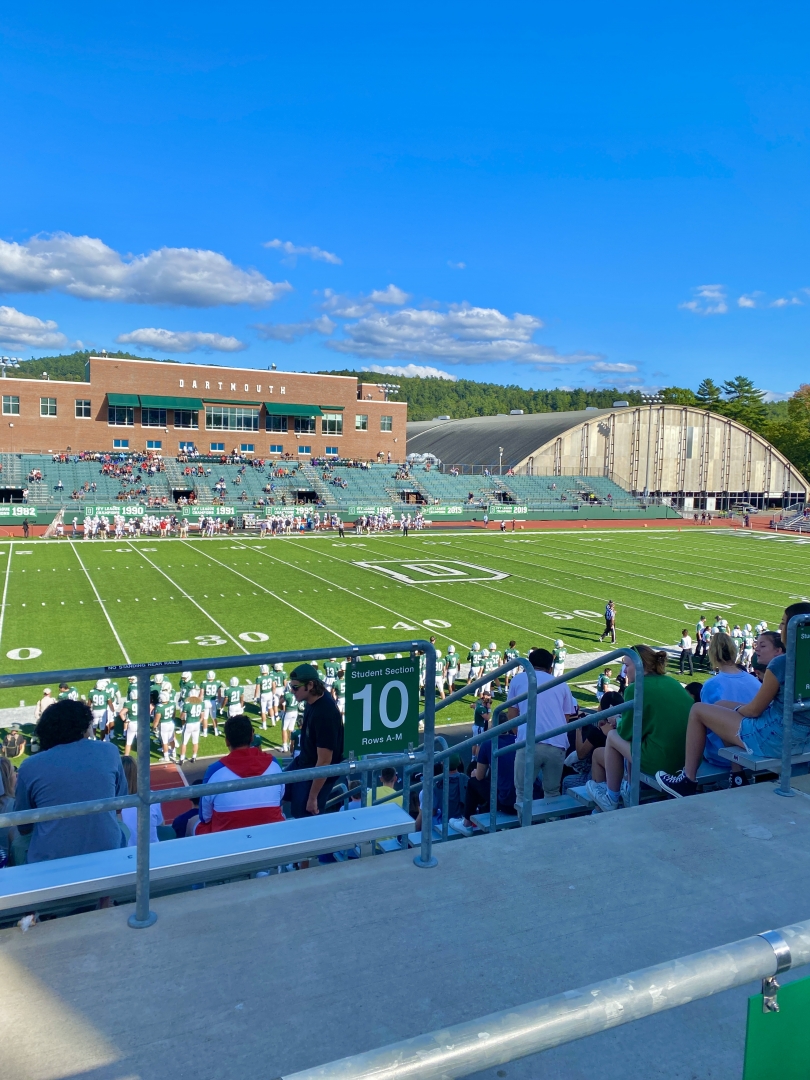 1:30 PM - 4:00 PM
I indulged in some scrambled eggs and french toast quickly at '53 Commons (or as Dartmouth students call it "Foco"), arguably one of the best places to grab food on campus, and attended my very first college football game after! Dartmouth College played against Sacred Heart University, with Dartmouth Big Green winning by a wide margin. My friends and I collectively dressed up in Dartmouth gear and displayed our excitement and spirit.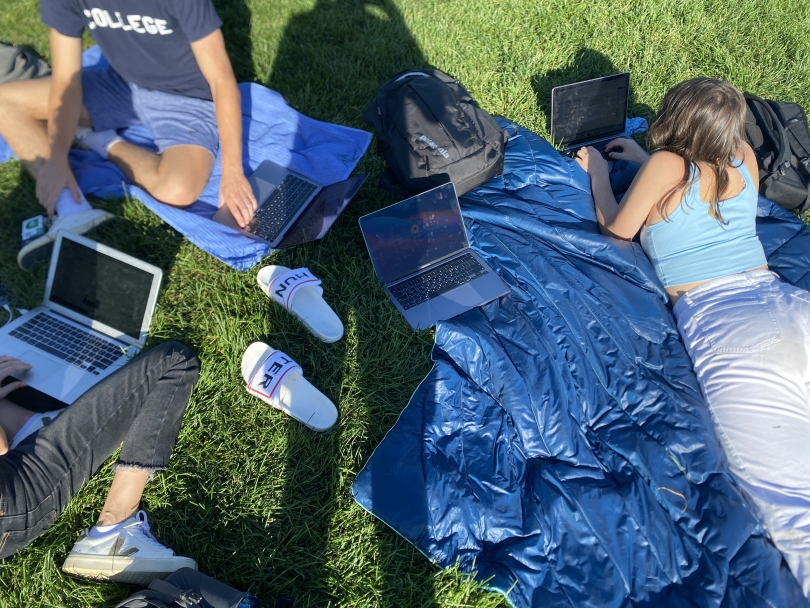 4:30 PM - 6:00 PM
Sometimes, one study session is not enough! The day was nice out, so alongside some friends, we grabbed a few beach towels and sat on the Green to complete some extra work. In comparison to a typical study session confined in the walls of Baker-Berry, studying on the Green was a great way to decompress all together.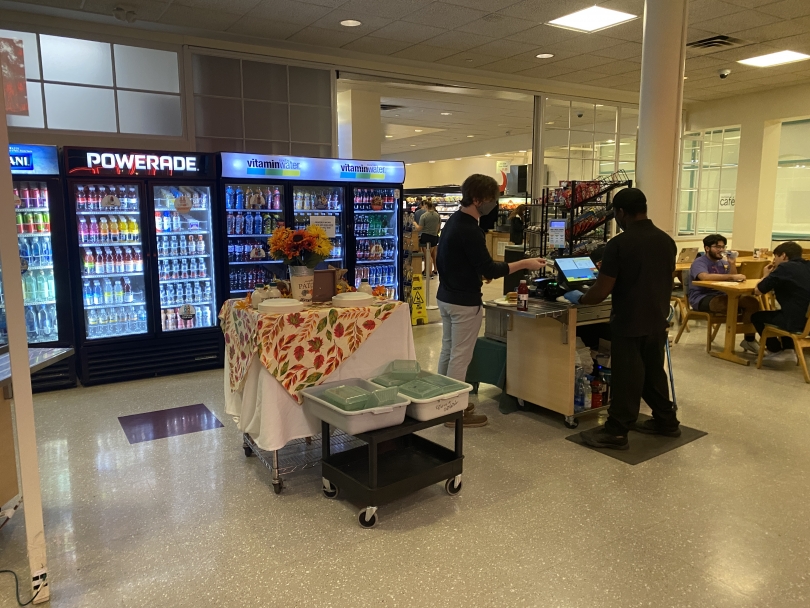 6:30 PM - Sleep
Today's dinner was at Courtyard Café, another dining location on campus within Hopkins Center for the Arts. My go-to order is chicken queso quesadilla with sweet potato fries alongside a tropical vitamin water drink. Meal swipe and dining dollars (both are methods of payment for meals and food items at Dartmouth) spent on a meal like this is always beyond worth it; I can envision myself returning and reordering next week. After dinner, I mentally and physically rested while watching a Netflix show: "Squid Game" under my bed sheets and feeling the comfort of my new mattress topper.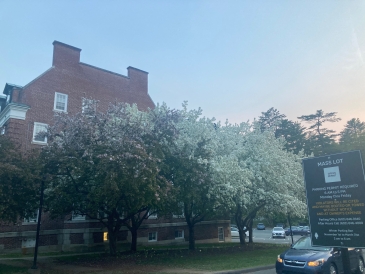 Spending summer on campus as a Sophomore is a Dartmouth tradition. However, I won't be here for it. Come check why!
Antônio Jorge Medeiros Batista Silva
2025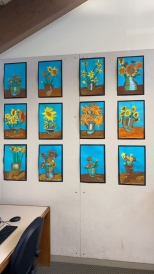 For this blog, I would like to share some of the things that have given me peace and joy throughout Spring term!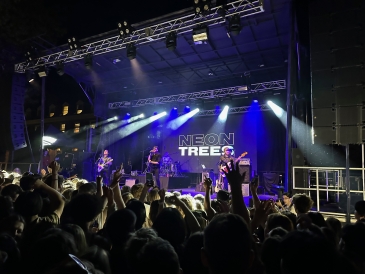 What's Green Key? Read up on this prime spring term tradition I got to experience this past weekend!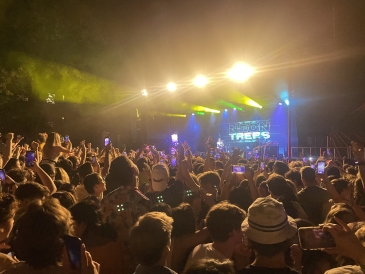 "Hey baby, won't you look my way? I can be your new addiction…"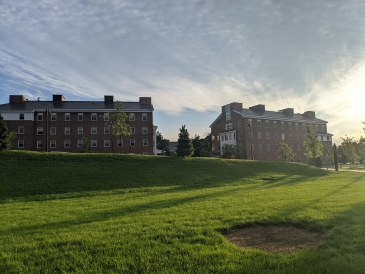 Dartmouth funding extends well beyond its generous financial aid scholarships. Come learn about the funding I'm pursuing!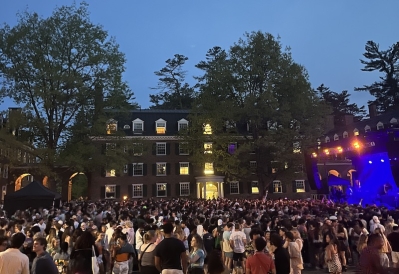 A review of the biggest party weekend during Spring!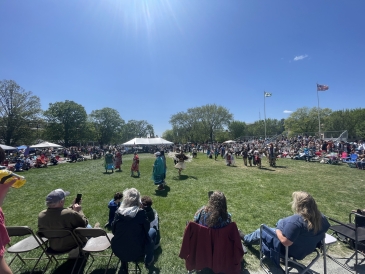 This weekend was a beautiful mix of great weather and community bonding—click for an overview!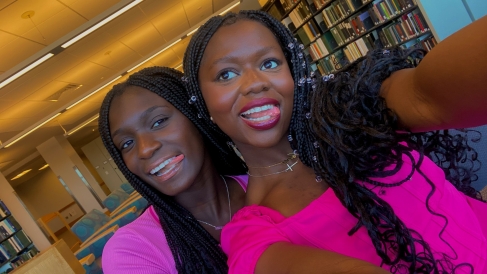 I tend to get bored of places really easily, but I have yet to run out of different rooms in the library! Here are some of my favorite study spots at Dartmouth :)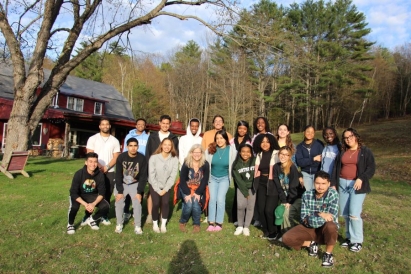 I attended the Pathways to Medicine Scholars Program overnight retreat and it was…amazing!