You are here
« All Posts by this Blogger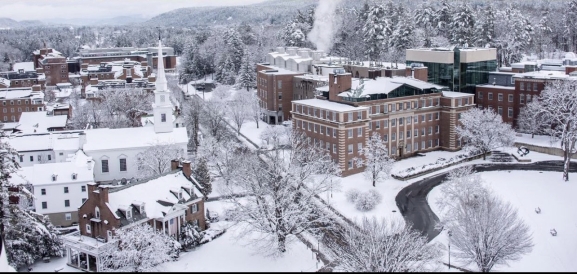 My First Winter Carnival
With weekends at the Skiway, sledding on the golf course and ice skating on the Green, I didn't know winter at Dartmouth could get any better. But Winter Carnival proved me wrong! Each term, Dartmouth has a "big weekend" packed with several fun activities. In the fall, it was Homecoming Weekend and, in the spring, it's the Green Key music festival.
Every winter, Dartmouth hosts the Winter Carnival. It might not seem like a big deal to some, but Winter Carnival is a 112-year-old tradition that celebrates the fun and beauty of the winter season and the achievements of Dartmouth's winter sports teams. One blog post cannot describe just how many fun things there were to do this weekend, so I'll give you a list that's as long as my word limit will allow: hockey games, ski races, skiing and snowboarding at the Dartmouth Skiway (for free!), Baker Library Tower tours, human dogsled races, rock concerts, a chili cookoff, casino games, the "polar plunge" and snow sculpture carving.
I wish it was humanly possible to do every single one of these, but Winter Carnival is only for about three days. One of the first activities for the weekend was the polar plunge on Friday afternoon. It was a surprisingly warm day with a warm sun and clear skies. Hundreds of Dartmouth students headed to Occom Pond for a short swim in the (literally) ice-cold water, a tradition known as the polar plunge.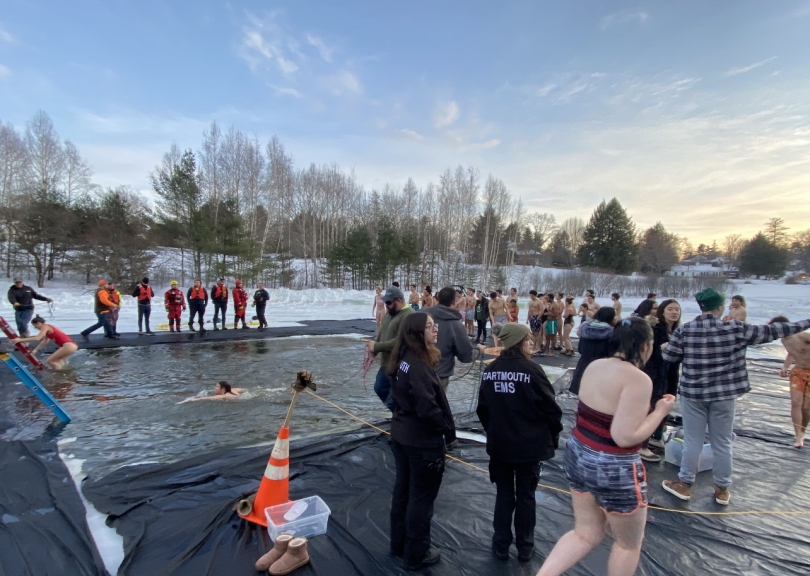 Various student groups and organizations could also sign up to carve ice sculptures over the weekend. There was a safety training to teach you how to have the most fun carving ice without getting hurt, but you could carve anything you wanted. There were nearly twenty entries with my personal favorites being Perry the Platypus and a man holding a smoking gun.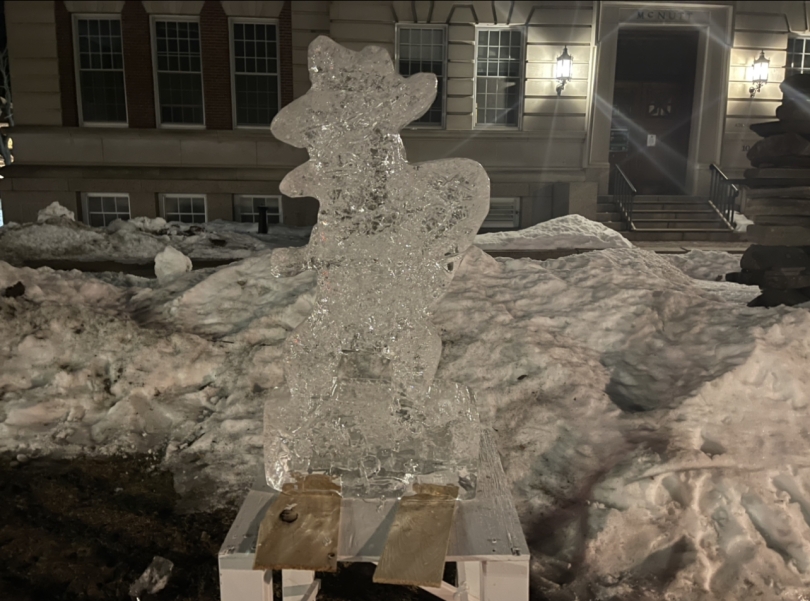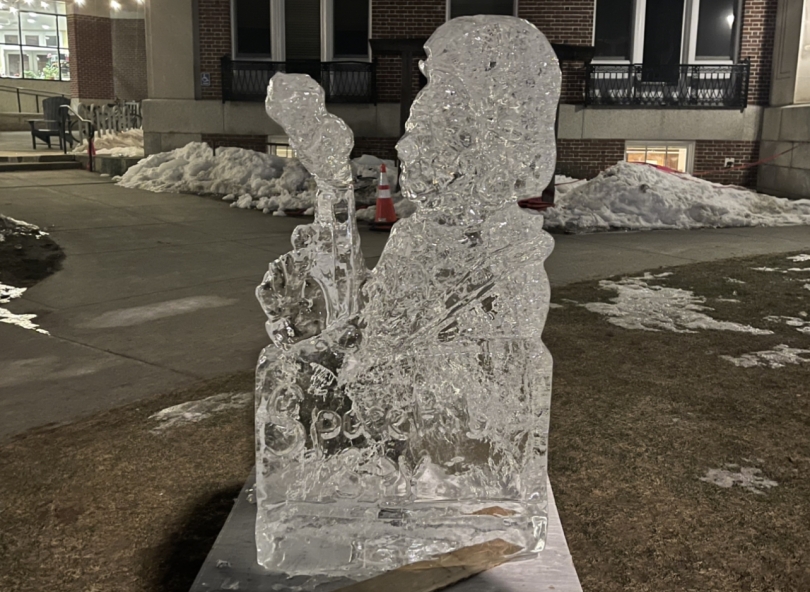 Apart from these, Dartmouth students also had the chance to cheer on the Dartmouth Ice Hockey teams in home games against Quinnipiac, Yale, Brown and Princeton. One of my favorite student-run organizations at Dartmouth is Friday Night Rock, an organization that hosts musicians about three times a term. This weekend, they invited an awesome rock band, Husbands, to perform at the Collis Student Center.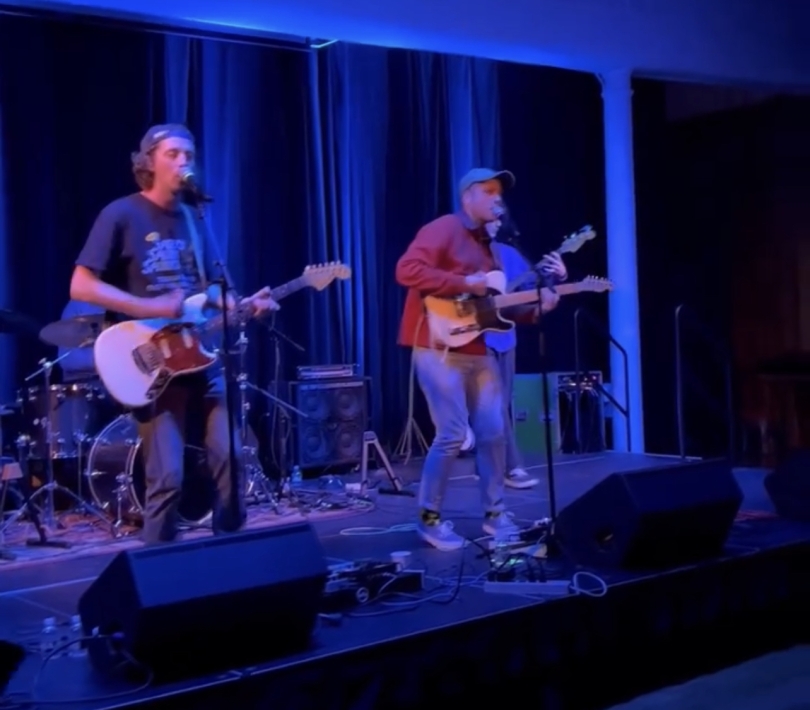 I'm so thrilled that I was able to enjoy what I think is one of Dartmouth's most spectacular and underrated traditions. Winter term is turning out to be even more fun that I thought it would be in so many ways.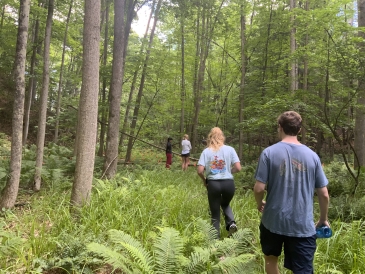 Catching dragonflies at the Organic Farm during my Agroecology lab, plunging feet first into the Connecticut River after class, and exploring the Upper Valley by electric scooter… all in one day! Welcome to Sophomore Summer.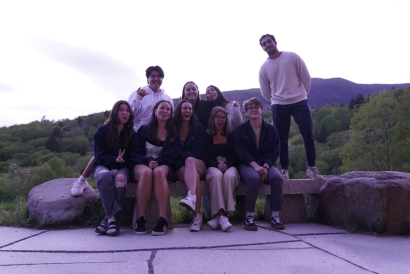 To celebrate a wonderful first spring term, my friends and I got together for a "lodj dinner" at the Moosilauke Ravine Lodge!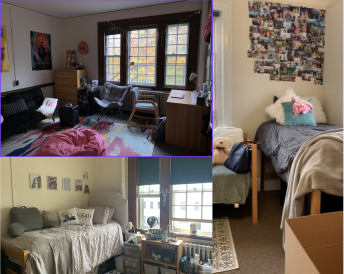 Ever wondered what freshmen dorms look like at Dartmouth? Here's a rough guide to Freshman dorms!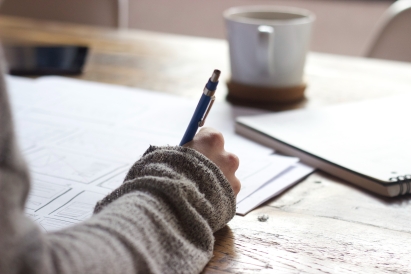 Procrastination: friend or foe? Read on to find out how I feel about this topic at Dartmouth!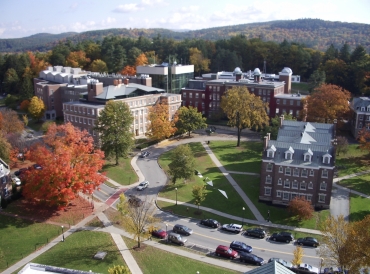 I wanted to make my last blog post for this academic year about the places in the Dartmouth community that I will deeply miss and have made amazing memories with the wonderful members of this community.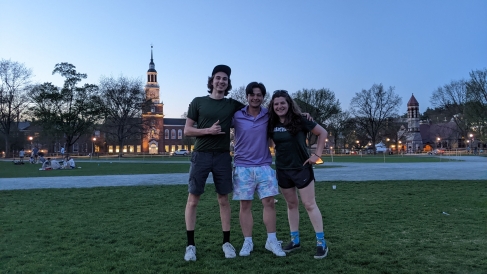 In the blink of an eye, my first year of college is over, and Dartmouth has catalyzed so many of the memories I've made so far!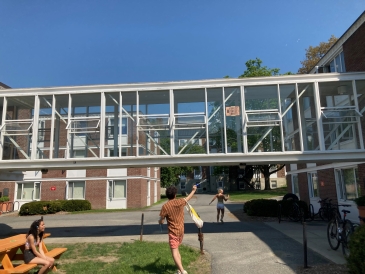 Honestly, I cannot wait to be home. Although Dartmouth has been a home for me for the past nine months, the college experience is made of many ups and downs. Come check my first year wrap-up!
Antônio Jorge Medeiros Batista Silva
2025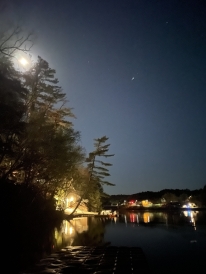 A reflection on my first year in the woods.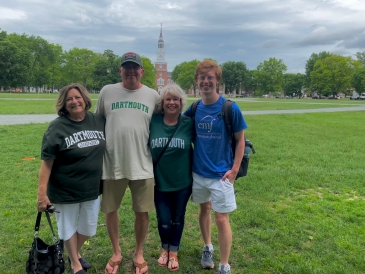 Well, it is that time of the term again where everyone hides in the library for a few day, but I first had an amazing weekend to celebrate this term before I get started on my finals!