« All Posts by this Blogger
How Dartmouth Supports International Students
One of my absolute favorite things about Dartmouth is how supportive the entire community is. From fellow students, faculty, counselors, and other staff, there is always someone to help you navigate the academic, social, and emotional challenges of college life. However, as an international student, I sometimes face some unique challenges that most of the Dartmouth community does not experience. Thankfully, Dartmouth has a helpful, knowledgeable, and dedicated Office of Visa and Immigration Services (OVIS) to help Dartmouth's international community adjust to living and studying in the US. Several of OVIS's programs have been incredibly helpful to me in settling into life in the US
Firstly, the community of international students that I met during International Students Pre-Orientation Program (ISPOP) last September was amazing. I got to meet kind and interesting people from all over the world; we bonded over our shared anticipation, occasional anxiety, and excitement about studying in the US. I met so many of my closest friends during ISPOP. Additionally, this community has also been so helpful in navigating the complexities of moving to a new country.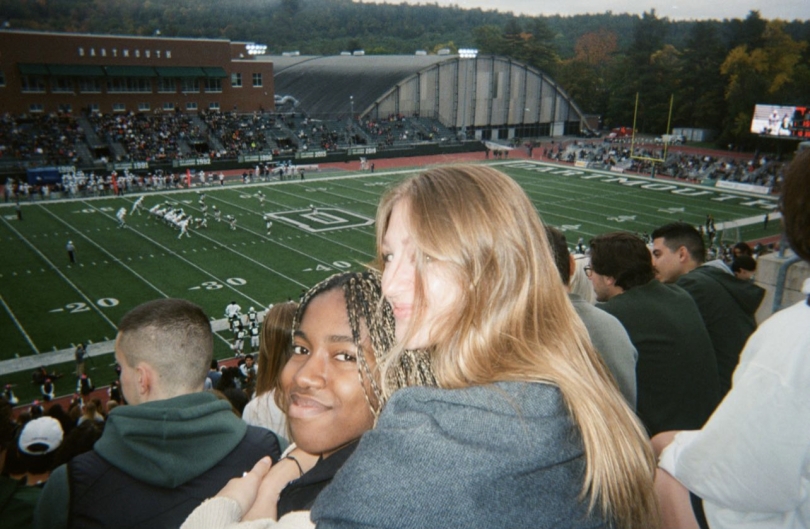 One of the most important things to do when you move to a new country is setting up a new phone number for easy communication and a bank account to manage your finances. Thankfully, during international students' orientation week, OVIS invited various banks and phone carriers to campus to help first-year internationals set up these vital services. This program made it so much easier to get a phone number and a bank account.
OVIS also made it easy for me to get a social security number for my on-campus job. Throughout fall term, OVIS sponsored buses to the social security office in Concord (about an hour drive from Dartmouth) for international students who needed to get social security numbers. With my on-campus job, I also had to pay taxes for the first time, and OVIS made this process seamless. OVIS partners with "Sprintax", an easy-to-use software to help you prepare your tax return and pay your taxes. Although there is usually a fee to use the software, OVIS provides it to Dartmouth's international students for free!
Aside from these valuable services, OVIS has several staff, officers, advisors, and immigration experts who are always willing and ready to answer any questions and navigate any challenges you may have.