« All Posts by this Blogger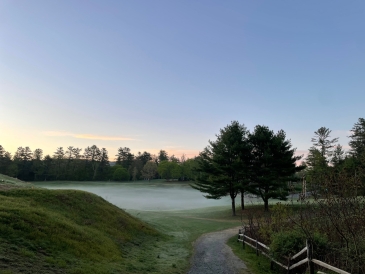 Friday Fun at Dartmouth
Honestly, there is no such thing as a normal Friday at Dartmouth. People typically go to their morning classes, spend some time on the Green (the beautiful center of campus) and then the randomness begins. For me, this past Friday was probably my most spontaneous and memorable day I have had during my time at Dartmouth so far. 
It all started with going to my computer science class with one of my friends. We had quite an entertaining lecture filled with lots of jokes from our wonderful professor. After class, my friend and I went to the Green to sit in the shade and do some work for our class. However, it did not take long for us to go back to the new Irving Institute building since the weekend was devoted to celebrating the opening of the building. Instead of listening to someone speak (which I am sure was lovely), Tanaka and I played a game of chess together. The both of us are not the most amazing chess players, and probably would not have played if it was not for the giant chessboard! It was so much fun to just see the giant board and spend time playing a chaotic game on it.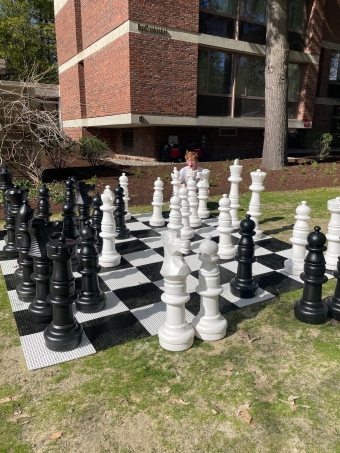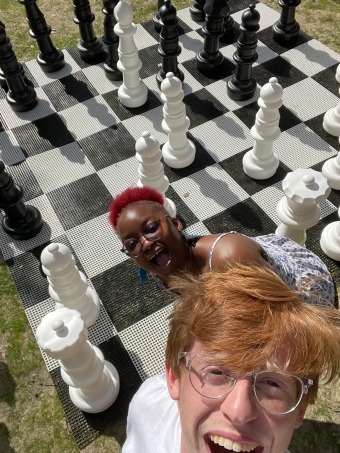 Then, I ended up getting a three-hour dinner with some of my friends who are also in the DCWE (Dartmouth College Wind Ensemble) on the Green. We noticed we really have enjoyed playing music together, but never have spent much time outside of rehearsals or social events. There were plenty of band jokes and strange connections we found out we all had.
After dinner, I packed my bag to go camping in the woods. Now, this was not planned out that much. Two of my friends and I decided to grab hammocks, a speaker, and bug spray and go spend the night in the woods near the golf course on campus. We ended up staying up till 3 a.m. talking about the most random things until we fell asleep. After a few hours of sleep, we all woke up and decided to go sleep in our dorms which were much warmer since we did not pack blankets. This all shows that your weekends at Dartmouth would be filled with so many random, spontaneous plans!