You are here
« All Posts by this Blogger
Advice From '22 to '25
What is your advice for anyone younger than you, whether it is a prospective student or even a '25?
A:

For any prospective students reading this, take a breath because everything will be okay. The process of applying and transitioning to college can be stressful, and you may lose sight of what's important to you. Although you may think rejection is the end of the world, there are so many possibilities to consider. Go spend some time with your friends and make your final year of high school something memorable. For everyone, enjoy all the little things that life presents to us. Our lives are constantly changing, but we must recognize that everything in our lives is a blessing in disguise. Take time to step back and look at the bigger picture. And be proud of who you are and who you want to become.
Jake Twarog, '24: I would say not to be afraid to reach out to people of other class years. Generally everyone (I of course only speak as a 24) is looking for friends and to know more people, and would love an opportunity to not get so caught up in all of the chaos (read: Greek Life). Also, definitely another piece of good advice is to make sure that you dedicate the time you need for the first midterm in your classes, because often all the content after that will build upon it, and you set the stage for how successful you'll be in the future if you do well on it!
Emma Dereskewicz, '23: If I had to give one piece of advice to 25s... start trying new things now! You're never going to have more free time than you do now, and this fall is the best time to join new clubs, try out cool one-time classes, and make some new friends. You'll start to see more familiar faces, and it will make this school feel a whole lot smaller. Check your email! There are so many cool things to try around campus.
Jack Roney, '22: My advice is this: appreciate the good things, and feel the bad ones. Find people who you can share your joys and your burdens with. For some college will be the best time of your life, for others it won't be, but the important thing is to make your time here worthwhile. And get outside however you are able! It can really make a difference.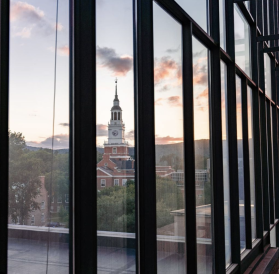 I am now reflecting on my classes and the experiences that I lived this term.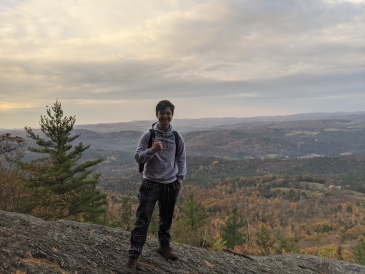 With greater levels of responsibility developing in every corner of your life when starting college, sometimes our decision-making skills go out the window. Let's explore ways to check up on your physical health and make better decisions in general.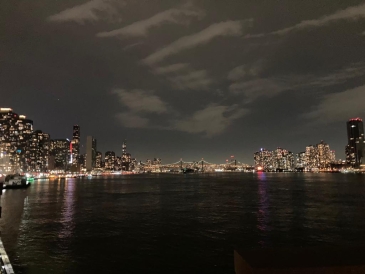 As we started to wrap up Fall term, there was much in my head - including my Winterim plans. Come see what they look like!
Antônio Jorge Medeiros Batista Silva
2025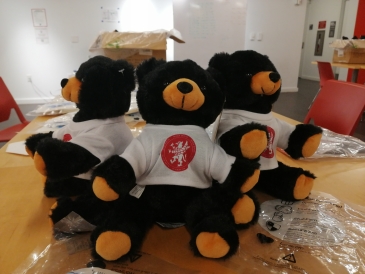 What do a teddy bear, a carved pumpkin, and a bat-shaped marshmallow have in common?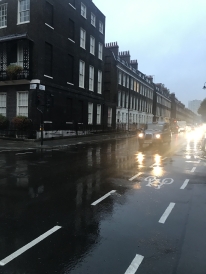 I am missing various aspects of campus life. Rush has come and gone, and people have had endless dinners and conversations in places I consider home. And it has made me realize that I am missing Dartmouth.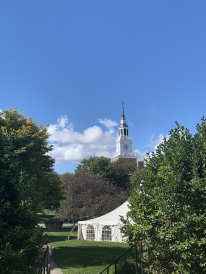 Today's blog post is just a quick anecdote about a very Dartmouth moment — and some interviewing tips!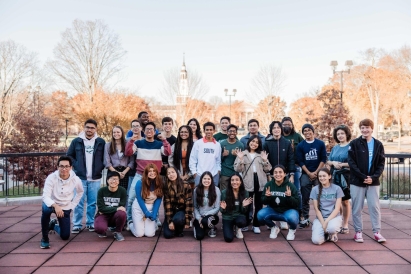 I sat down with Senior Assistant Director of Admissions Kate Featherston & President of Dartmouth's QB Org Damien Solinger Jeffers to discuss Questbridge Match Day at Dartmouth.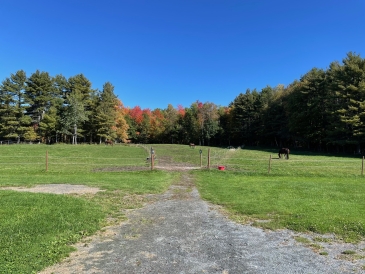 Dear prospective students,
I remember when I had to write my "Why Dartmouth" essay. However, I am actually going to describe why I actually decided to commit to Dartmouth and how my why for Dartmouth has changed.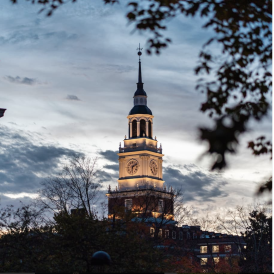 In this blog post, I will be giving prospective students tips on things that I wish I knew about Dartmouth before coming. I hope that this extensive list can help you all, while you navigate through your own college search.