You are here
« All Posts by this Blogger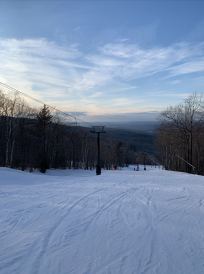 Skiing the East
Before coming to Dartmouth, I'd dabbled in skiing but never really took it seriously. Coming to a school with a D1 ski team and its very own skiway seemed so foreign coming from Georgia, but I was ready to embrace it!
I went skiing for the first time last Friday with two '24s. I had no class in the afternoon, so we headed to Lyme, New Hampshire to check out the skiway, which is about a 20 minute drive from campus. It was really easy to rent equipment and a lift ticket online, and we picked everything up at the small ski lodge at the base of the mountain.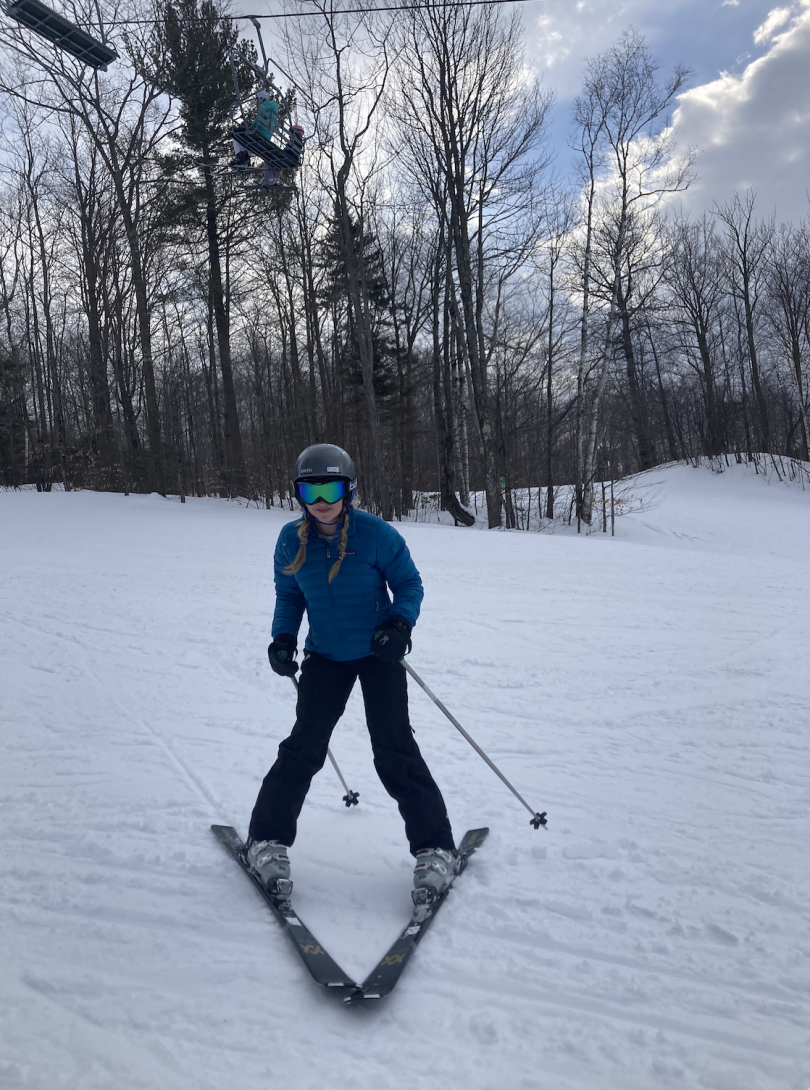 The skiway has two sides, one for beginner and intermediate skiing, and the other for more advanced skiing (and the site of home ski meets) with several Black Diamond runs. One friend was an expert skier and took on the advanced side. I stayed on the easier side with my friend Caroline. We started on the "bunny hill" to get acclimated with skiing as I hadn't skied in three years. We then took a ride up the ski lift to the top of the mountain.
The ride is about 10 minutes long, and we admired the beautiful scenery as we ascended up the mountain. There are several paths you can take down the mountain, but on each run we stuck to the main path. We worked on "frenchfrying" our skis instead of "pizzaing" them, and by the end of the day, we no longer looked like pizzas flying down the mountain. 
The powder covering the mountain like a blanket was amazing, and every turn of my skis produced flying snow. I caught myself several times staring at the winter wonderland around me.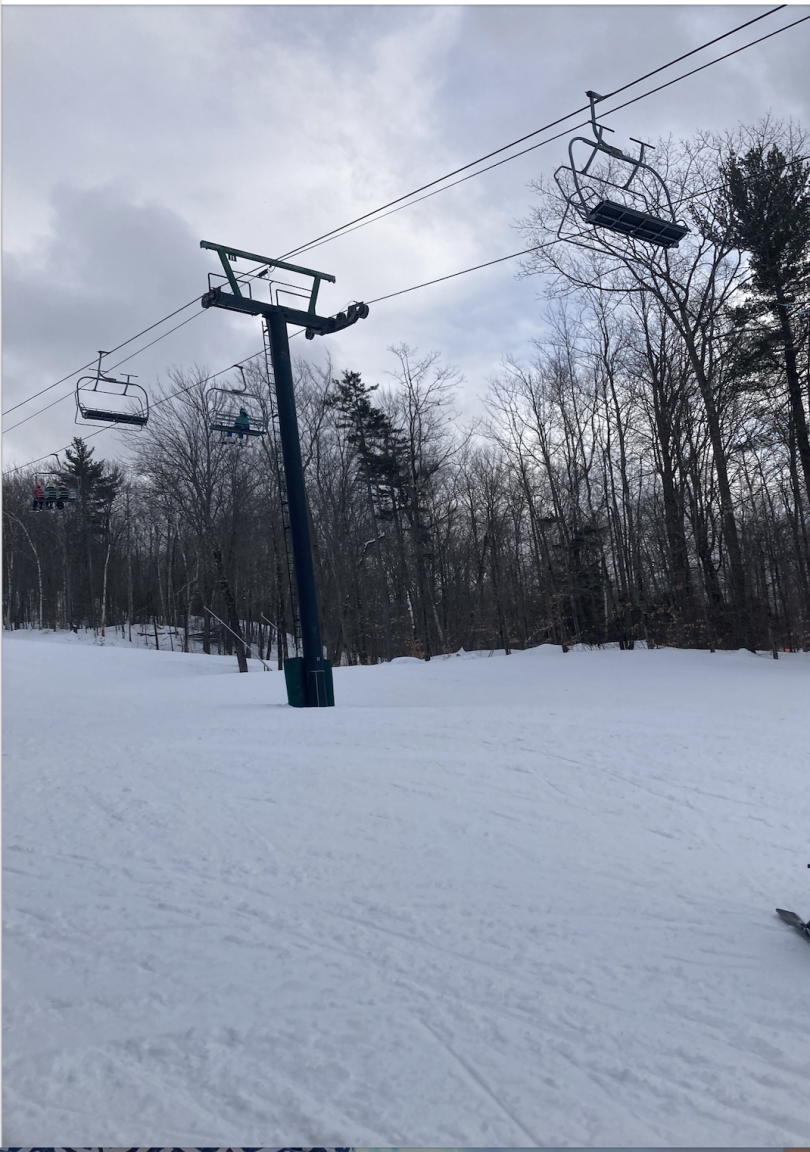 The skiway is not just for Dartmouth students; instead, it serves the greater community. We were amazed to see kids a quarter of our age flying down the runs, leaving us in their dust. There were several Dartmouth students, and we even saw some professors skiing! 
A week from now, my dad and I will be traveling to Stowe in Vermont to check out another ski mountain. I'm now taking on NEW adventures in the HAMPSHIRE. Sorry for the horrible puns, I'm just so excited about skiing!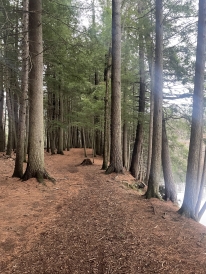 It seems like just yesterday I was walking to class on the first day of fall term. What have I learned since then? Click for a comprehensive guide!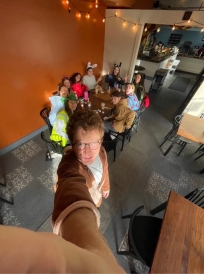 This week I talk about one of my new extracurricular involvements on-campus - working with DREAM!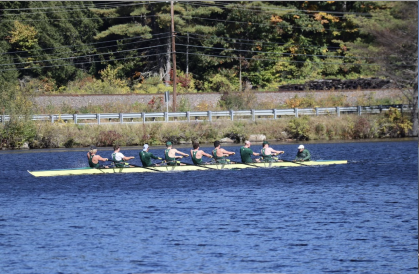 I sat down with my friend Conor to talk about being a DI athlete on the Men's Heavyweight Rowing Team.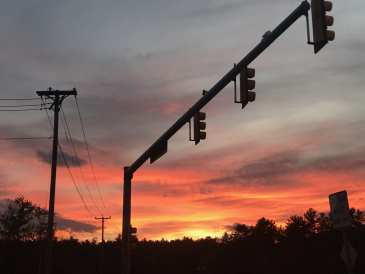 I am writing this blog post as I finish up week 8 of my fall term.

In the winter term of my junior year, I joined the Dartmouth Powerlifting club, and it has been amazing!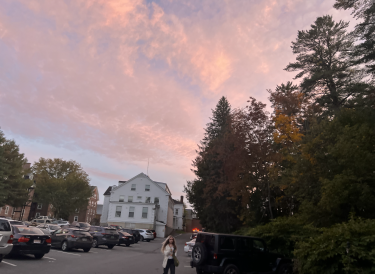 I am writing this blog post as I finish up week 7 of my fall term.

A look into my first session at Dartmouth's Climbing Gym!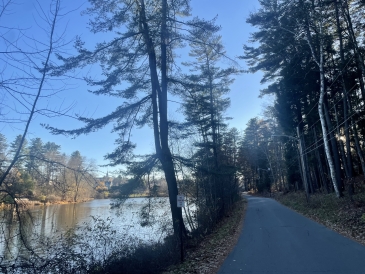 I just recently elected my courses for the 2023 winter term, let's talk about my choices and why I'm so excited.

A comprehensive account of my first birthday away from home!