« All Posts by this Blogger
The Maine Event
On Thursday, two of my good friends reached out to me, asking if I wanted to go on a mini road trip to Acadia. We jumped in my friend's car on Friday, starting our trek through the great states of New Hampshire and Maine!
On our way to Acadia, we stopped in Portsmouth, NH, Portland, ME, and Brunswick, ME. We had a delicious lunch in Portsmouth, went thrifting in Portland, and walked around Brunswick. I had the best lobster roll I had ever had in Portland, and it reminded me of the lobster that Foco (our dining hall) featured during my first meal at Dartmouth freshman year!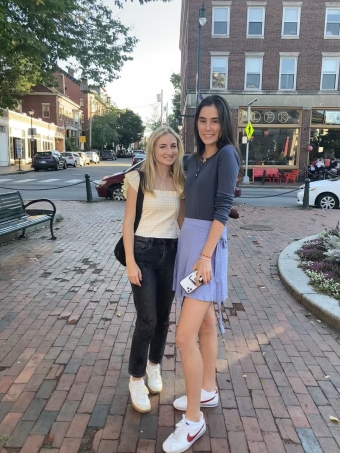 On Saturday, we reached Acadia, and it exceeded all my expectations. Though I do not consider myself extraordinarily outdoorsy, I enjoyed every minute of the National Park. We started by driving the park loop, and I couldn't help but notice the striking similarities between the park and the area surrounding Dartmouth. While our campus is not a national park, the luscious greenery comes close to convincing me otherwise.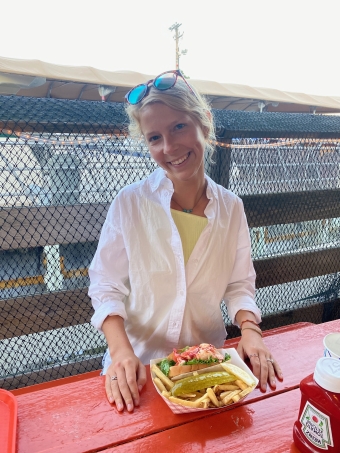 We ended the night by taking a walk by the coastline on the beach. Though Dartmouth is in northern New Hampshire, we do have beach access only a car ride away! The Dartmouth Surf Club often does trips to the seacoast, even in the winter!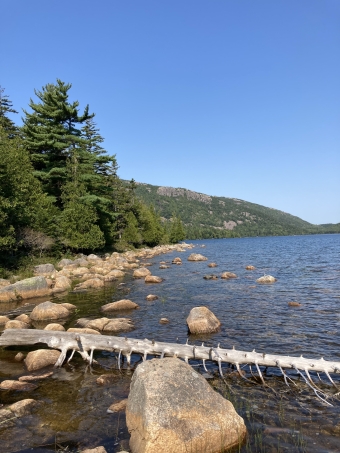 After leading First-Year Trips, I felt prepared to camp in the park (well, it was car camping, but you get the idea!). We set up tents, cooked our own dinner on a stove, and had a small fire. Thank you, Dartmouth Outing Club, for helping me learn how to survive in the wilderness for a night!
We traveled the five hours back to campus on Sunday after a whirlwind weekend. As we drove through New England, I reflected on my place at Dartmouth. If I had told my high-school freshman self that I did a weekend trip to a National Park from my New England college, I would never have believed it. Coming to Dartmouth was such an adventure for me and a divergence from anything my family had ever done. Now that I am in such a unique place, I still am intentional about embracing the adventuresome spirit that drew me to Dartmouth. 
Just as I spontaneously traveled to Maine this weekend, I came to Dartmouth with the notion of doing something different. For me, Dartmouth is all about going outside, both in a literal and figurative sense. Here, you get to explore so many open outdoors spaces, but you also have the opportunity to get outside the box.