You are here
« All Posts by this Blogger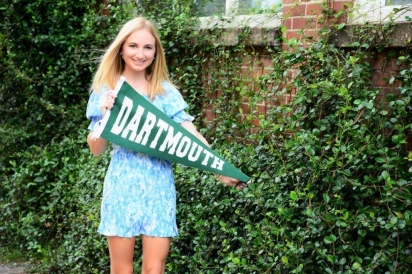 First Days at the Big Green
Hi! You're reading this because either you, your loved one, or your student has an interest in Dartmouth. Guess what, so do I! Consider the ice broken. Now that we know each other, I want to tell you more about myself and my first couple of weeks of college.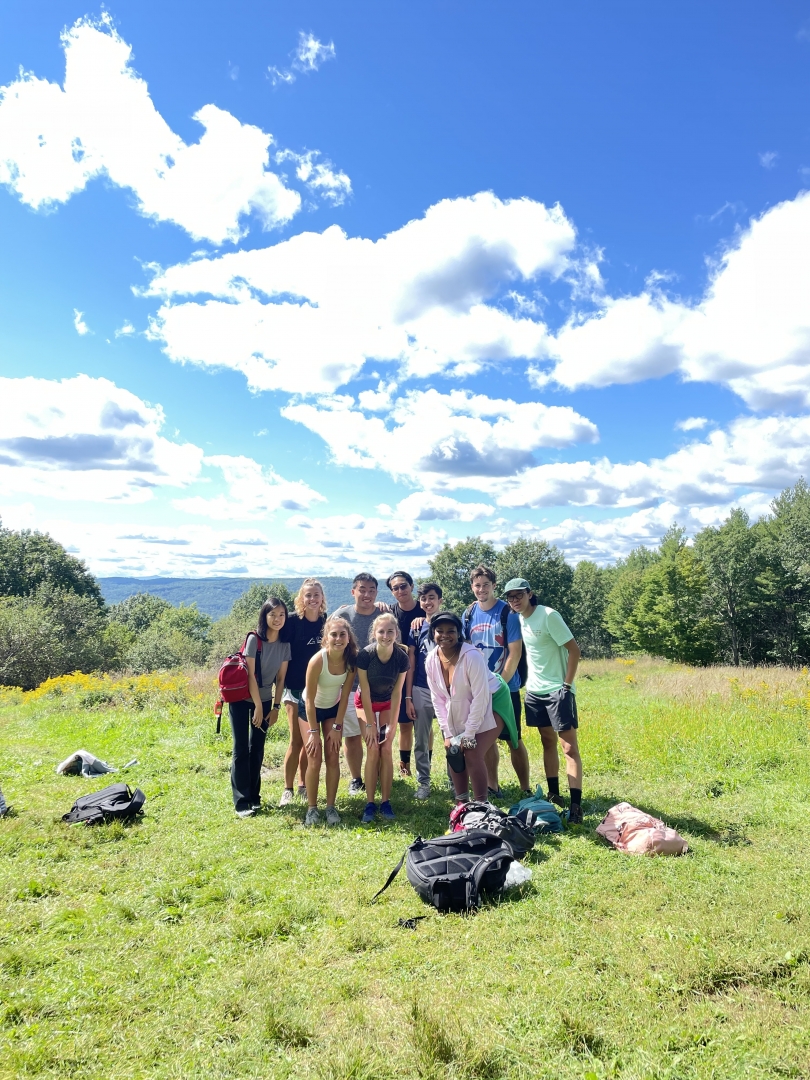 My name is Caroline, and I was born and raised in a suburb of Atlanta, Georgia, whose heat steered my college choices way north. Because of my upbringing, you will often find me with a cup of sweet tea, a t-shirt that says something along the lines of "Peace, Y'all, South," and the Alabama football game streaming on my phone. I've discovered Dartmouth students come from all walks of life, so I feel at ease to really be me!
In high school, my favorite activities were cross country, volunteering at the local zoo and aquarium, and the Latin club. I plan to continue these pursuits at Dartmouth, with the exception of really early morning runs (which were the product of the Atlanta heat, see above). Here at Dartmouth I plan to take advantage of the rural setting and start skiing on Dartmouth's very own skiway, hike the Appalachian Trail, and take leisurely swims in the Connecticut River.
As of now, I plan to be a Classics major with a focus on Ancient History and pursue the pre-med track. However, Dartmouth's flexibility allows students to change majors and concentrations, so you'll have to check back with me!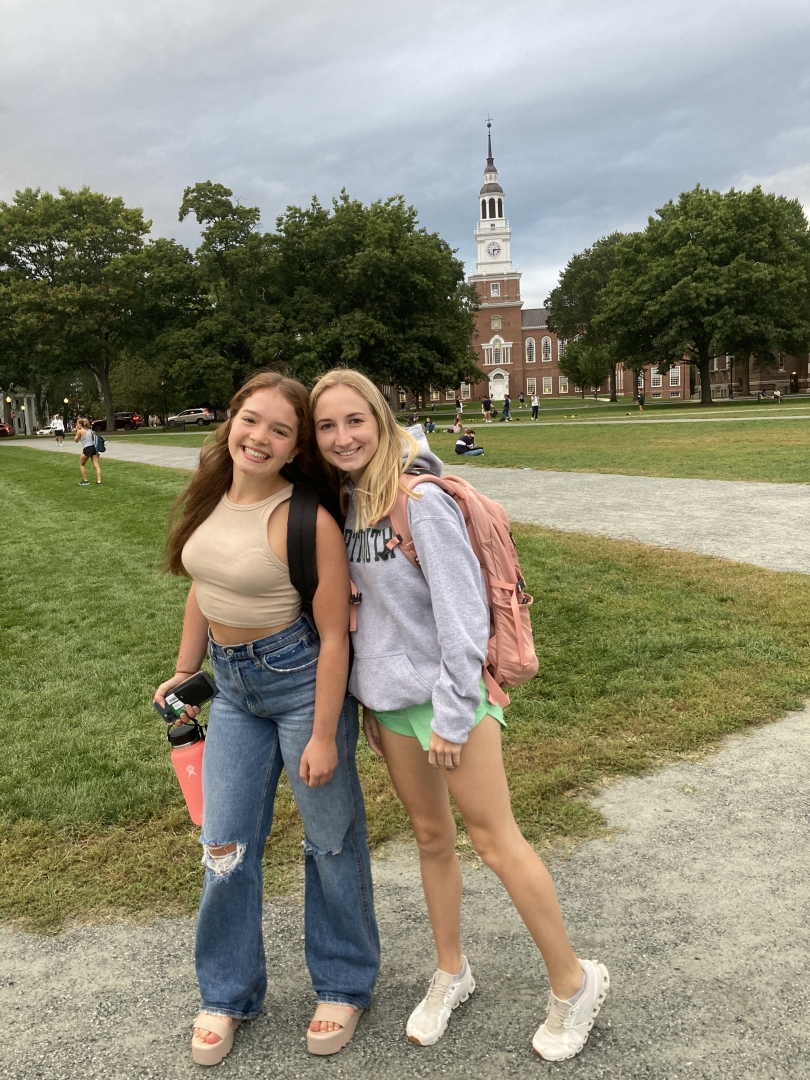 While I've only been in Hanover, Dartmouth's hometown, for two weeks, I can already call this place home. I've counted a total of 28 Foco (Dartmouth's dining hall) cookies, 7 runs with already close floormates, and 4 hours in the beautiful Baker-Berry library. Dartmouth's ample surrounding space allows students to explore the great outdoors with one another, and I've already done that with First-Year Trips. Most Dartmouth students partake in the multi-day outdoors adventure during orientation that serves as an introduction to Dartmouth traditions and its surroundings. Among many other choices, I selected hiking, and I got to explore the Appalachian Trail near campus. I was admittedly nervous going away from home, but I was comforted by the fact I was on a trail that runs all the way through my home state, Georgia. 
I'm thrilled to share my next adventure with you all as I take on the New England winters and all that Dartmouth throws my way!
A list of my favorite aspects of Dartmouth, spelled out.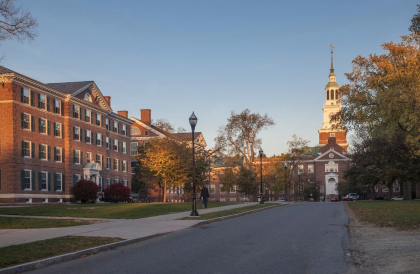 I want to utilize this blog post as a space to offer tips and advice to '26s, as they embark on their transition into their first year.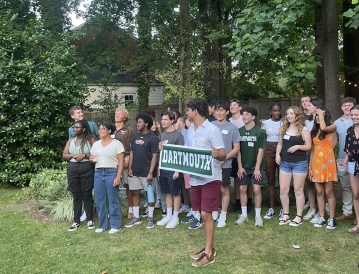 Being in DC this summer and participating in the Rockefeller Center's First Year Fellows program, I've been able to really see just how special the Dartmouth alumni network is.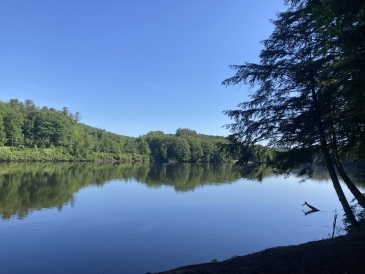 Here's Part Two of some Q&As for prospective students!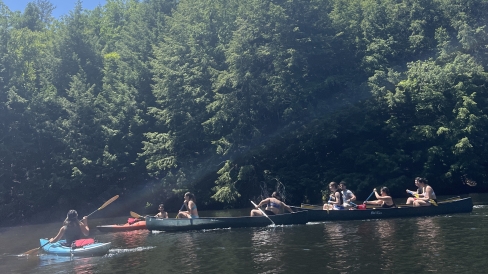 Let me tell you a little about a paddling trip I did with People of Color in the Outdoors (POCO), a DOC sub-club!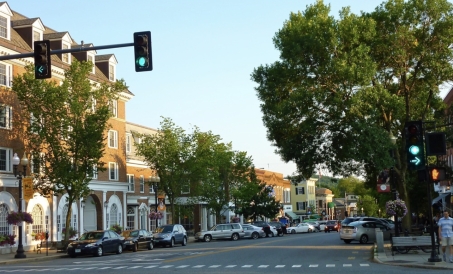 During a recent conversation with my HS friend who also goes to college in the US, we discussed what it's like experiencing culture shock especially as international students. I'd love to share the tips we developed to combat this feeling.

I can still vividly remember the combination of nervousness and excitement I felt preparing for my first year of college. After an eventful freshman year, here is some advice to '26s as you get ready for your first year: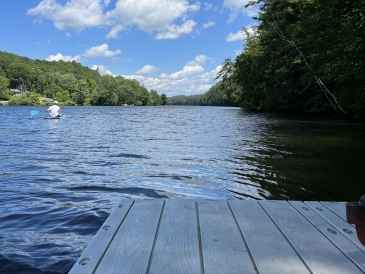 As a freshman, I decided to take my summer term on, and I wanted to elaborate on why I made that decision!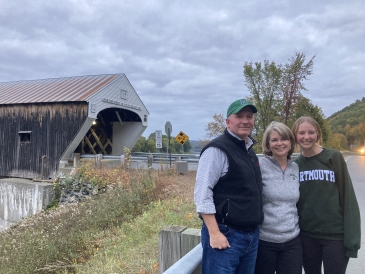 Every time I travel, I wear one article of Dartmouth gear. Yes, I have school spirit and love the Big Green, but I wear my school's green colors for a different reason.