« All Posts by this Blogger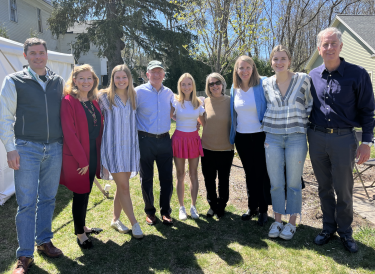 Family Weekend
My biggest fans visited me this weekend. Unfortunately, I'm not an international superstar, so for now these fans are my parents!
Dartmouth has an annual parent's weekend for the current first-year class. My parents made the journey from Georgia and came up on Thursday. After not seeing them for five weeks, I was so happy to visit with them as they learned more about what the '25s have done in the past year.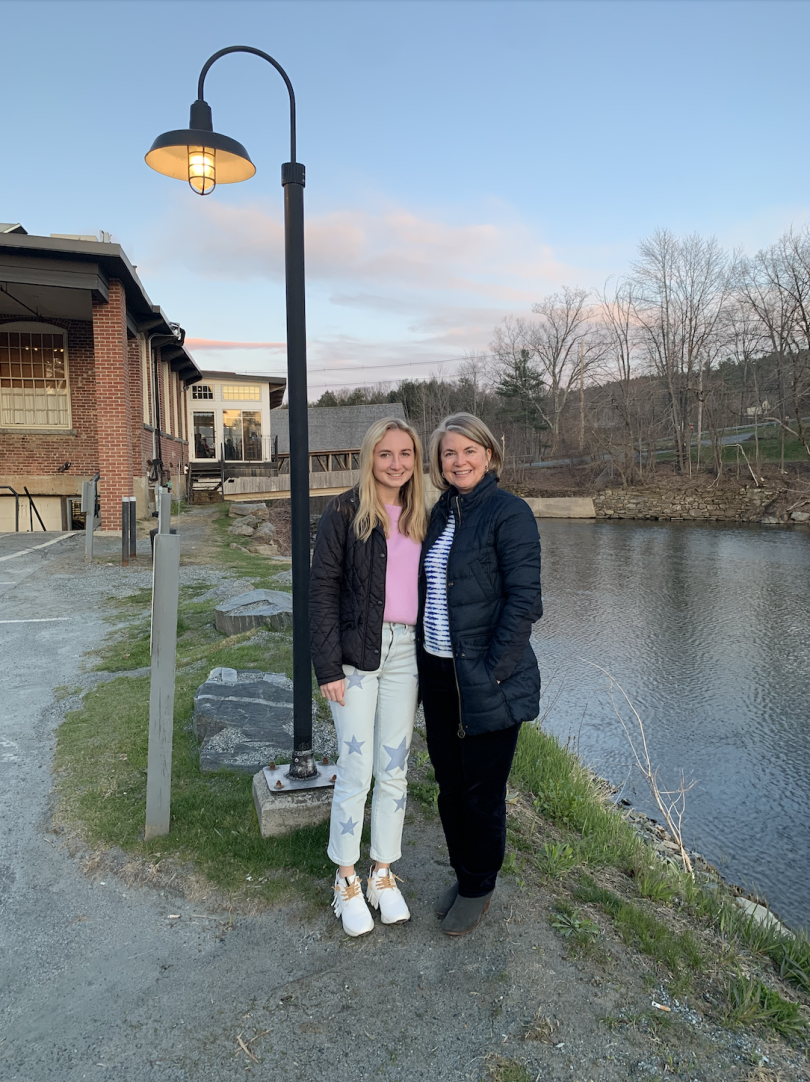 On Friday, I gave a tour to '25 parents, and my parents jumped on the tour. Because of the pandemic, my mom had never officially toured Dartmouth, so I was her first and only Dartmouth tour guide! We then headed to Lou's for a delicious lunch, and I split a large milkshake with my dad (which I highly recommend).
We then headed to the Rauner Special Collections Library for a tour. We saw an original Shakespeare folio and even math work by Albert Einstein that had been corrected by former Dartmouth President John Kemeny! After that, we meandered through Baker Library. My dad commented that the Tower Room would have made him want to study in college.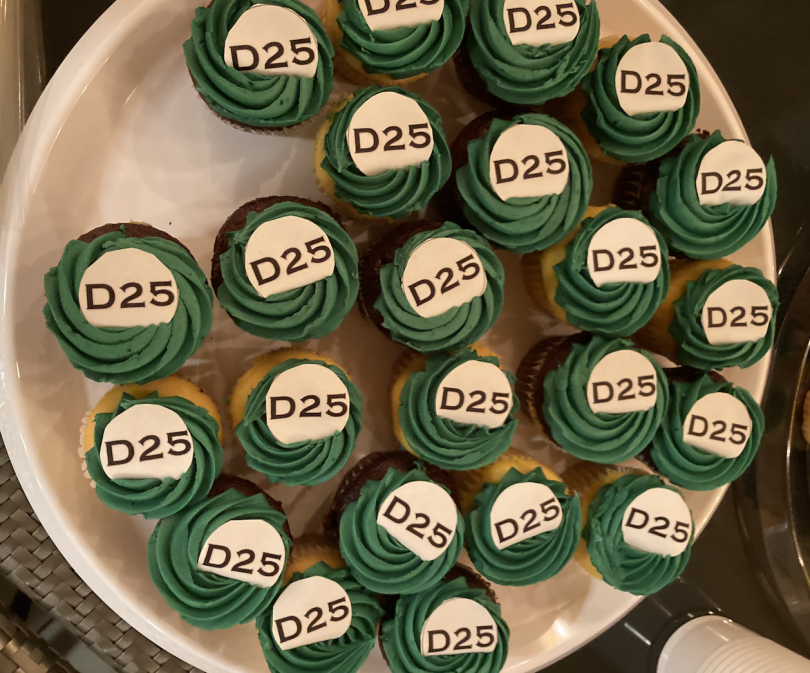 On Saturday, we started our day with a cook out with other '25 families. Though we ate with my friends and their parents, we talked with several other families of '25s I had never met! My parents went to an economics lecture by Professor Charles Wheelan, and they said I just had to take one of his classes before I graduated because he was entertaining and informative! Professor Wheelan is a parent to a '25 who I did tour guide training with!
For dinner, we went to my favorite restaurant in the greater Hanover area, Jesse's. The steakhouse was clearly the place to be, as we bumped into at least twenty people I knew. We even saw five families from Atlanta! Afterwards, we headed to my friend Sara's house with her Dartmouth alumni parents and their other alumni friends. They were enthusiastic about their time at Dartmouth (Sara's parents met on First Year Trips!) and how Dartmouth has stuck with them after several years. 
On Sunday, we wrapped up parents' weekend with a North Park brunch. Each housing community put on a unique brunch for house members, and we enjoyed great quiche from the Hanover Inn. More than that, we enjoyed the company of fellow North Park people.
On a beautiful afternoon, we went to Woodstock for lunch at Mon Vert Cafe (I highly recommend) and to stroll around. Then, we drove to Frazer's Place, a throwback diner with fantastic ice cream for under $3. To end the trip, we finished with dinner at Three Tomatoes in Lebanon with two married '20s, Robert and Ali, who was my Dartmouth tour guide over two years ago and ever since we reconnected, has had a tremendous impact on me. My parents couldn't stop telling Ali how thankful they were for her and her tour!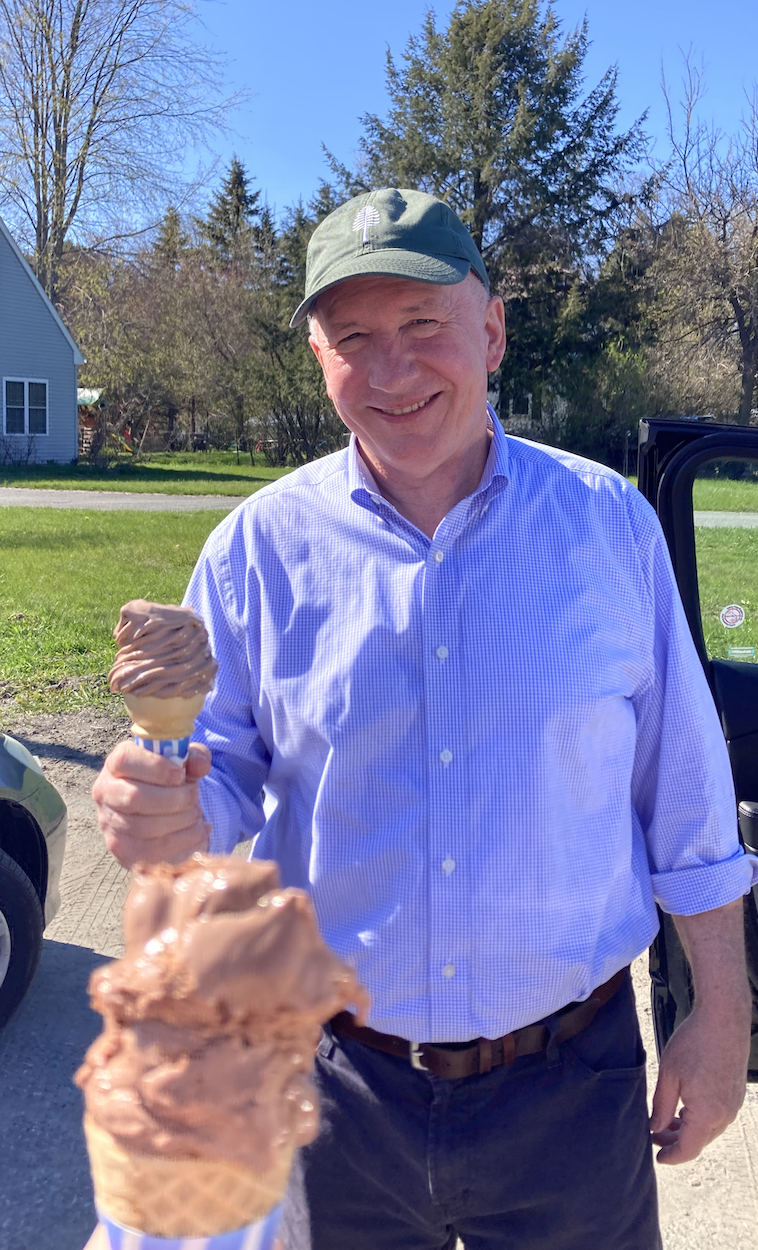 Dartmouth loves its parents as much as its students, and Family Weekend is always a guaranteed enjoyable event! My parents were so happy to see their tuition dollars hard at work!