You are here
« All Posts by this Blogger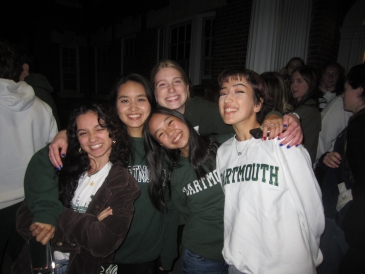 Homecoming-Halloweekend!
As I near my eighth week of being a Dartmouth student, I prepare for two more weeks of my first-year fall and reflect on an eventful weekend where I experienced both Homecoming and Halloween back-to-back at the College on the Hill!
My weekend started Friday night with temporary tattoos and face paint at the Cube for School House's spirit station. Here, the first-years of School House gathered to celebrate our first Dartmouth Homecoming with music, candy, and anticipation for the house parade and bonfire to immediately follow. I personally spent this time applying silver and blue glitter onto my friend's faces and reconnecting with peers I had met during Orientation Week (which was ten weeks ago now… wow!).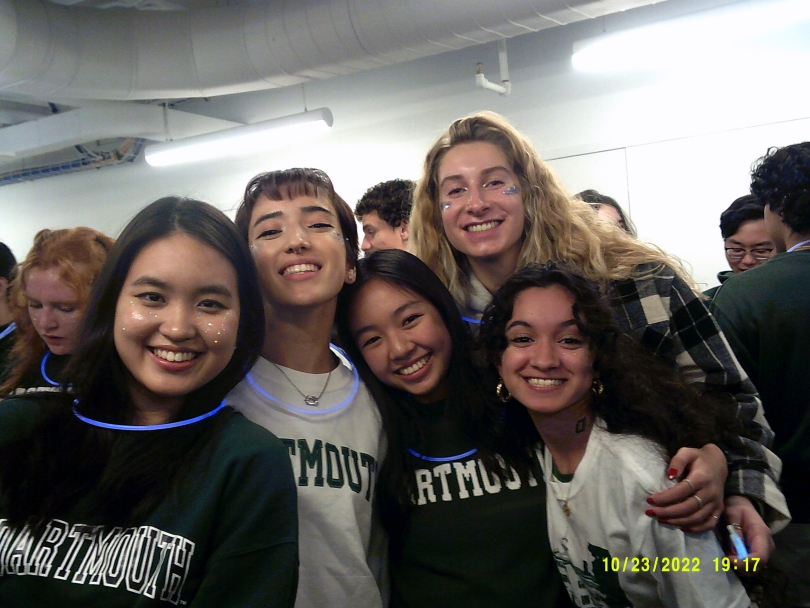 After about an hour of eating pizza and lounging on the Cube's soft, brightly-colored couches, the time had come for School House to join the ensuing house parade. This parade, among many other events, is a Dartmouth tradition each Homecoming season to lead up to the legendary bonfire and features the 26s (first-years) specifically. As we walked to each of the first-year dorms to "pick up" the remaining houses, a sense of overwhelming pride filled me as we trekked across campus, the Class of 2026 sharing a level of excitement for the bonfire and the activities to follow the next few days. 
Twenty minutes later and the entire first-year class finally neared the Green, spying large clouds of smoke and flames billowing from the wooden structure at its center. Here, we walked one lap around the bonfire, signaling yet another Dartmouth-specific tradition to celebrate the spirit of Homecoming. 
Afterwards, the Halloween festivities began as I joined a group of friends to get ready in costumes for a night of fun at Sarner Underground's Bonfire Embers Dance Party. As unnecessarily extra as it may seem, I chose three this year: Veronica Lodge from Riverdale, a dark angel, and Audrey Hepburn from Breakfast at Tiffany's. 
The next day, current students and alumni alike gathered at Memorial Field to watch the annual Dartmouth vs Harvard football game. Although it didn't end in our favor, I had so much fun showing my school spirit and cheering for the Big Green with my friends and fellow peers.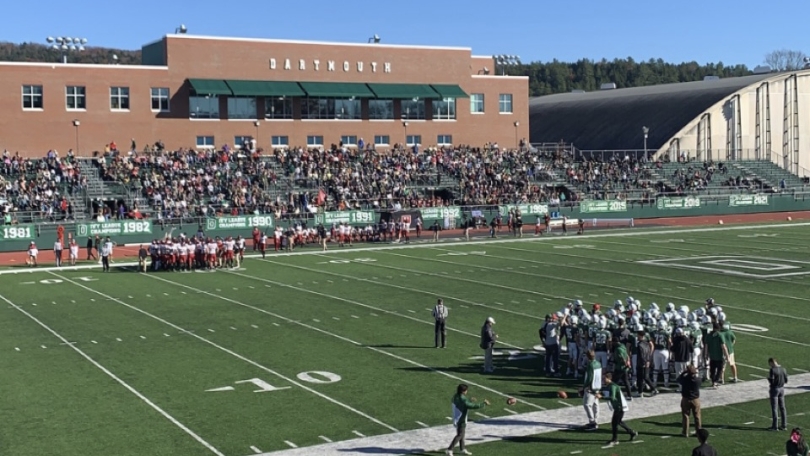 As I write this post the Sunday before Week 8, I end Homecoming-Halloweekend on a high note with a plethora of new memories and a stronger sense of Dartmouth pride.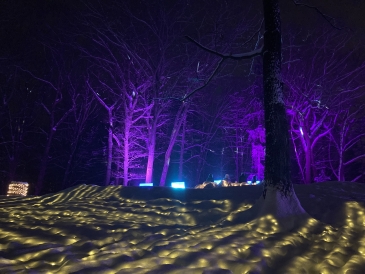 The 2023 winter term was a whirlwind of new experiences and a slow but steady integration with the Dartmouth groove. Here's what I thought about the previous term and what I want to do/change looking ahead!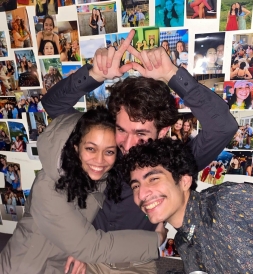 Anyone who knew me before coming to Dartmouth might be surprised to hear that, as from this Winter term, I have been taking part in the Greek system. As I recently found out, it can be lots of fun!
Antônio Jorge Medeiros Batista Silva
2025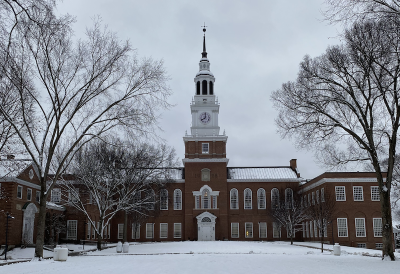 Why I chose the Big Green, and what I've learned about it since.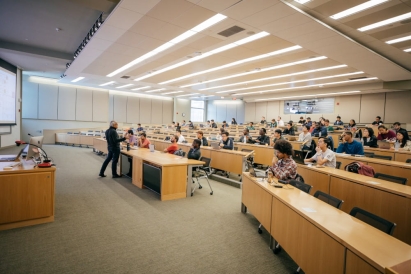 Professor-student relationships are a critical component of college! In this post, I talk about my experience with my professors and advice for prospective students.

Brandon Mioduszewski
2025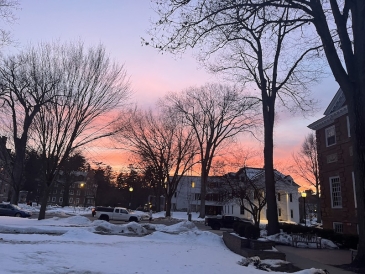 Spring Break on campus with good friends and lots of sleep!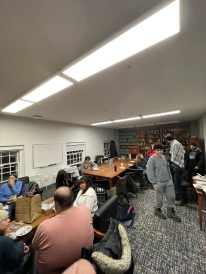 I am officially halfway done with my Dartmouth experience! In this post, I reflect on the original reasons I chose to come to Dartmouth, and whether or not my experience has lived up to my expectations.

Brandon Mioduszewski
2025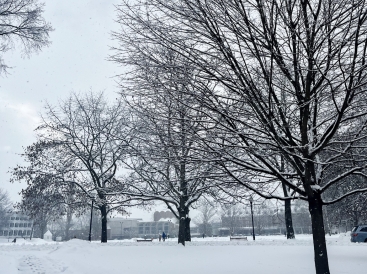 What is the Student Wellness Center? Pet Therapy, Massage Chairs, and more! Read about my newfound favorite location on campus.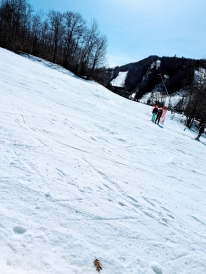 As the end of Winter looms and Spring is raring to dawn, why not take a stroll down memory lane, and look at Dartmouth Winters past?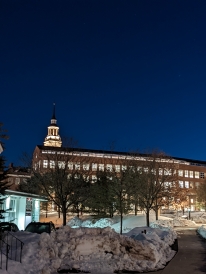 Finding a career is one of the hardest (and often most foreign) part of the college experience; here is how Dartmouth makes life easier!