You are here
« All Posts by this Blogger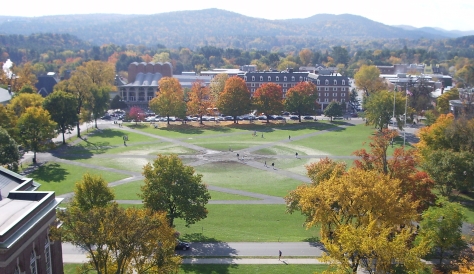 My Favorite Spots on Campus!
Type 'Dartmouth' into Google Images, and you'll be bombarded with a slew of scenic imagery: trees, hills, historic buildings, the Green. There's no doubt that Dartmouth is a proudly scenic campus. For me personally, the aesthetic appeal of the campus was a significant factor in my decision to apply. Now that I've been on campus for a few months, I'd like to share some of my favorite spots on campus with you readers!
One of the places that I've been surprised to find myself the most is the Hopkins Center for the Arts, or the HOP. All of the movies, art exhibits, and concerts at Dartmouth take place there, a large glass building in front of the Green. Additionally, it is home to the Courtyard Cafe. This is where I eat most of my meals - they have delicious pub foods like burgers, quesadillas, sandwiches, and daily lunch and dinner specials. The food is made fresh right in front of students' eyes, and the menu always has enough variety to keep things interesting. Aside from eating at the HOP, I've also picked up the mandolin during my fall term. The basement of the HOP holds an array of practice rooms that students can use at any time, and I've taken advantage of these private rehearsal spaces. Being able to have a quiet room to practice is definitely an effective way to decompress after a long week of readings and classes!
Another place I spend a lot of time in is Berry library, which is the main library attached to the Baker Tower building seen in every Dartmouth brochure, ever. It's an awesome place to study alone, or with others; the abundance of space means that it is probably the most popular study spot on campus. While some people may be distracted by the noise of study groups chattering and the bustle of people coming and going, I find that having a little white noise helps me focus on my work. Also, if I'm studying with others it is nice to be able to talk with them without having an expectation for dead silence in the room.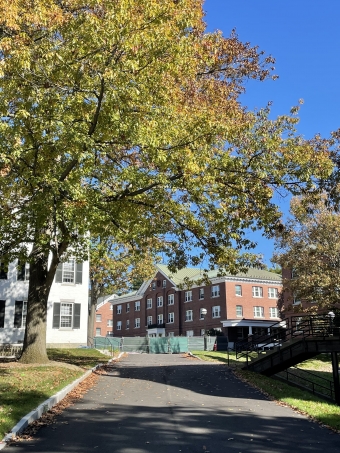 While it may seem cliche, my dorm building is actually one of my favorite spots on campus! I was assigned into the Fayerweather building, which is one of the largest freshman dorms located almost directly in the center of campus. This means that going anywhere is easy and accessible. My dorm itself is also a pleasant place to relax and even do work; the tall ceilings make the room feel large and non-claustrophobic. From what I've heard, freshmen tend to develop a sentimental feeling to their assigned dorm building, and that has definitely been true in my case.
The name of our blog is very telling: People Places Pines. Dartmouth has a true sense of Place, and this is something that all Dartmouth students come to discover while living in Hanover. It has been tons of fun getting acclimated to this new environment, and I'm excited to explore all the nooks and crannies of this campus in the coming years.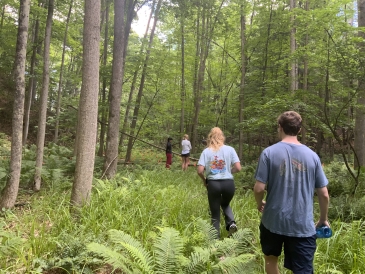 Catching dragonflies at the Organic Farm during my Agroecology lab, plunging feet first into the Connecticut River after class, and exploring the Upper Valley by electric scooter… all in one day! Welcome to Sophomore Summer.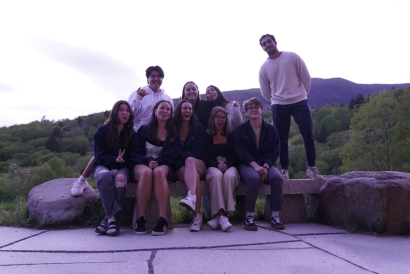 To celebrate a wonderful first spring term, my friends and I got together for a "lodj dinner" at the Moosilauke Ravine Lodge!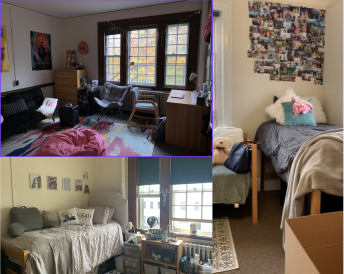 Ever wondered what freshmen dorms look like at Dartmouth? Here's a rough guide to Freshman dorms!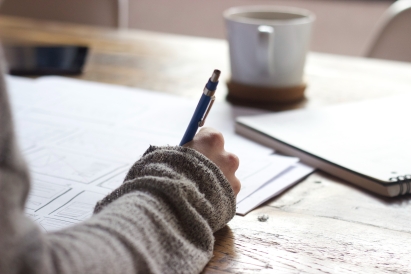 Procrastination: friend or foe? Read on to find out how I feel about this topic at Dartmouth!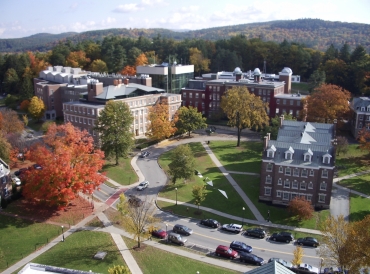 I wanted to make my last blog post for this academic year about the places in the Dartmouth community that I will deeply miss and have made amazing memories with the wonderful members of this community.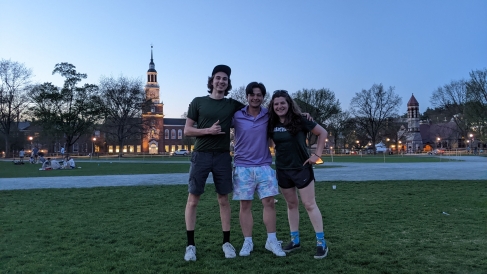 In the blink of an eye, my first year of college is over, and Dartmouth has catalyzed so many of the memories I've made so far!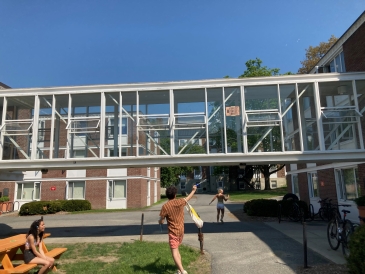 Honestly, I cannot wait to be home. Although Dartmouth has been a home for me for the past nine months, the college experience is made of many ups and downs. Come check my first year wrap-up!
Antônio Jorge Medeiros Batista Silva
2025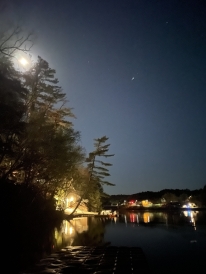 A reflection on my first year in the woods.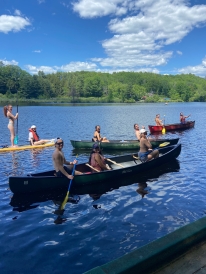 Happy last week of classes! Here are some of my reflections from my junior spring.